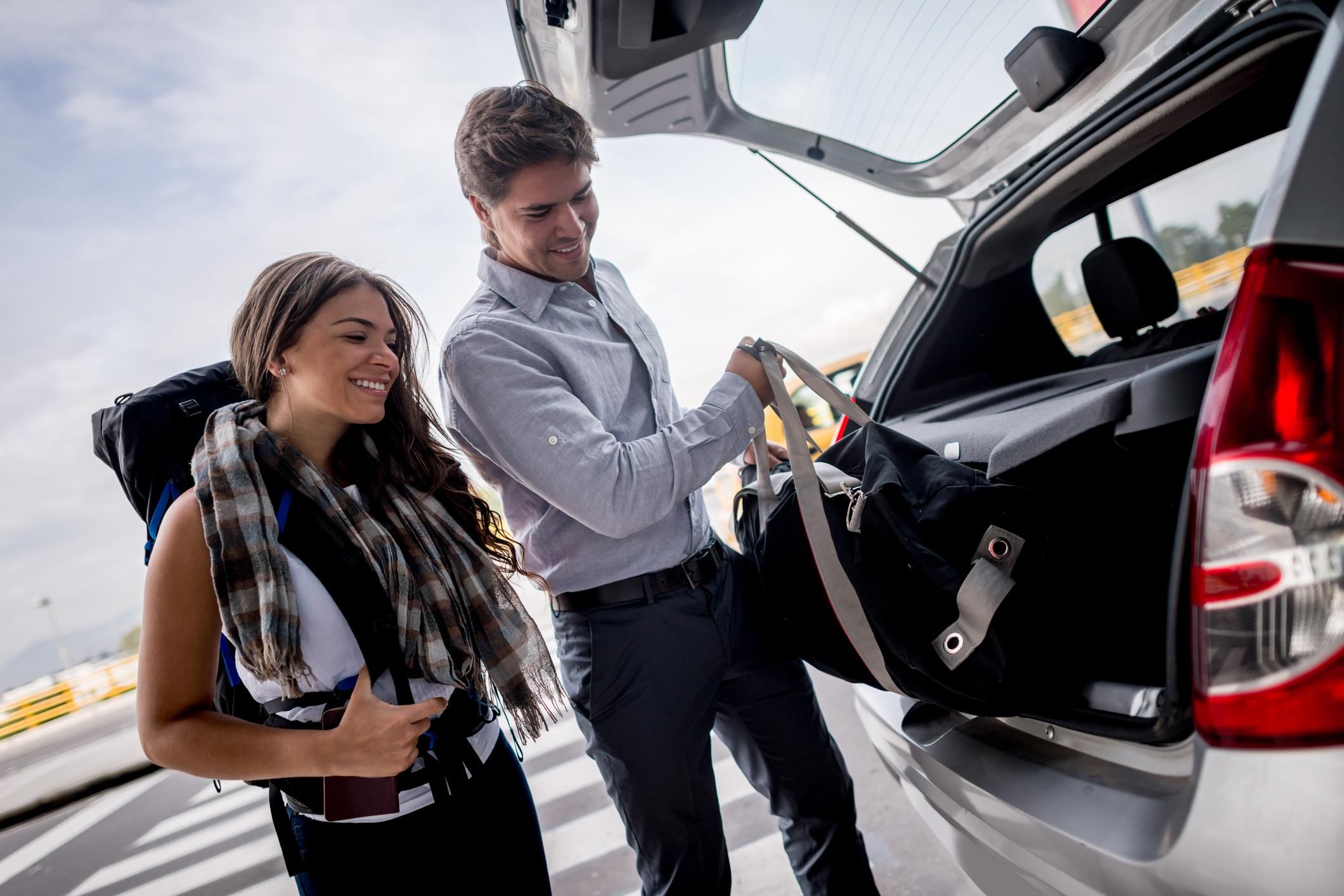 Nothing says fun and freedom like traveling the scenic route while on a road trip. Seeing the sights first hand, and feeling the breeze of an open window, makes convoying by car so memorable. However, even though we're excited to use our vehicles for the next big adventure, there are a few road trip safety tips we should remember. In this post, we're covering all of the common sense things you should know about hitting the road. Continue reading to learn more.
Check your car for basic maintenance
Complete all routine services before you go on your trip. This may seem self-explanatory but you'll be surprised how often it's overlooked. Since a driving spree can pack on a car's miles, make sure maintenance to things such as oil, spark plugs, and tires are up to date.
Understand your route
If you are relying on your cell phone to provide directions, understand that some places may not have cell reception. It is important to know your general course before going on your journey. Familiarize yourself with the expected highways and cities you plan to cross. That way, if you lose the navigation function for a brief period of time, you can still stay the course.
Keep essentials handy
The driver should focus solely on getting passengers safely to the destination. That means passengers will need to account for their own necessities while the driver is driving. To make this easier, keep essentials handy. This includes snacks, books, water, and things of that nature. Make sure everyone in the vehicle can reach their own items so the driver does not have to be disturbed while on the road.
Plan on food stops and bathroom breaks
We get it. Sometimes, after being hours on the road, we just want to finally get there. We try to push through bathroom breaks and eat while in the car. This can be dangerous, especially if the driver has to take one hand off the wheel to eat. Remember to stay patient and add food stops as part of your road trip safety tips.
Secure all luggage
Having a car filled to the brim with luggage can be a hazard. If the car had to make a sudden turn, some of the items could fall and spill out of place, potentially hitting someone within the vehicle. Ensure that all luggage is secure and not overflowing over the back trunk compartment. Also, be mindful to disburse weight evenly while packing the car.
Switch drivers periodically
Don't risk fatigue or falling asleep at the wheel. When taking a road trip over long distances, it's good to switch drivers periodically. Give each other a break and some time to unwind from watching the road.
Your next adventure is waiting!
Road trips are really fun and they're even better with your favorite vehicle. If you're looking for a new car, Achieva can help you finance it and even provide some practical insurance solutions. Contact us today to learn more. Your next adventure is waiting!