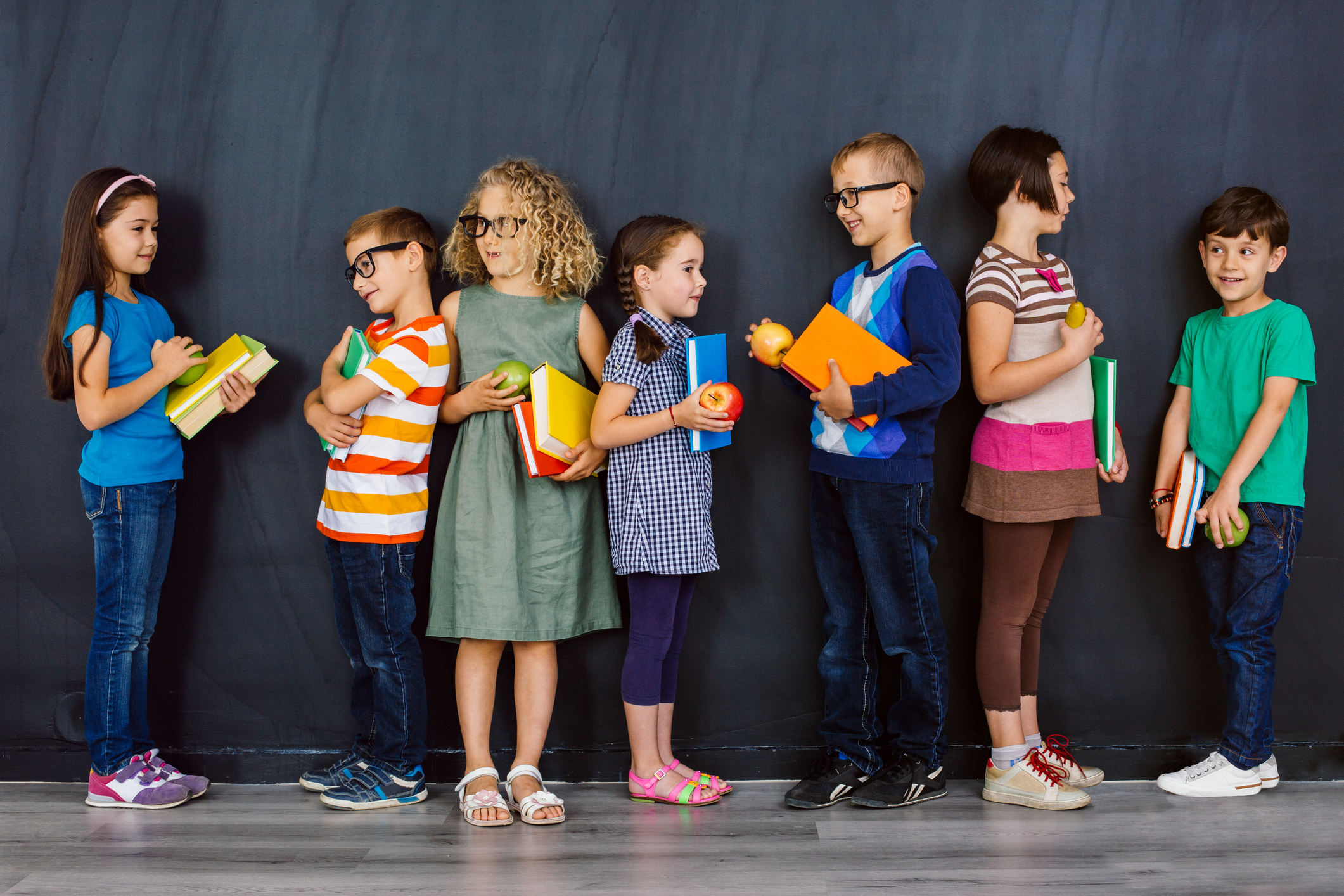 It's amazing to think that summer vacation is almost over. The sunny Florida days flew by quickly. The kids are headed back to school, and soon it will be bye-bye beaches, ice cream shops, and pajamas all day. But there's still so much left to do! There's less than a week left but the kids need uniforms, books, and supplies. Where does one begin? In this post, we feature all the ways to get a handle on things, with 4 last minute tips for back to school.
Get a handle on paperwork.
The most important tip to get back to school includes getting a handle on your little (or big), student's paperwork. That includes shot records, school readiness forms, and lunch program sheets. If your child's school has a website, now is the time to review it. Sign up for the newsletter to receive up to date communications, as well as first day back information.
Talk to your child.
The summer went fast. A new routine is quickly approaching and it's a great time to talk to your child about it. Find out how they feel and see if they are excited to start the new school year. Most of the time, having this dialogue makes the transition smoother. Discuss daily plans, such as transportation (to and from school), as well as expectations on curriculum. Keep the talk light and supportive; and really gauge how your child is feeling.
Round up those supplies.
Begin by printing out your child's school supply list, and add to it anything else your child may need. Think about what your child will wear to school. Is it a uniform or traditional clothing? Does your child need to bring extra for P.E.? Next, move on to computers and learning devices. Are there any special calculators your child needs to purchase? What about books? Continue creating the full shopping list and think about your child's day in the process. From the moment they wake up, until they go to bed, what will they need? Take that process into consideration to list out the supplies.
Understandably, for most parents, this is an extremely daunting task. It truly seems like the school supply list gets longer and longer every year. As your child grows, so does their skillset, and concurrently their material needs. That's why, for a limited time, we are offering the Achieva Back to School Loan. Get APR as low as 8.9%* and take up to 30 months to repay. Makes gathering those school supplies a whole lot easier.
Keep in contact.
Our last tip for back to school includes updating all of your contact information. Make sure you have accurate school call-in numbers, and emergency contact info. If your child is of age, provide this info to them as well. Gather the numbers of your child's friends and their parents, and make sure they have yours also. In the event that you need to reach someone, you will conveniently have all that information saved into your phone.
Here's to another year.
Summer is ending and this new transition is exciting. There's so much learning and gratitude that stems from schooling for another year. Once we move past the readiness process, we can appreciate all that going back to school has to offer. Use these simple tips to prepare for you and your child's new routine; and remember Achieva is here to help as well. Take care and have a GOOD year back at school.
*APR is Annual Percentage Rate. Must qualify for offer. Qualifying rate and APR are based on credit history and will be disclosed prior to funding. Payment example: a 30-month signature loan for $3,500 at 8.90% APR would be repaid in 30 monthly payments of $131.03. Limited time offer.