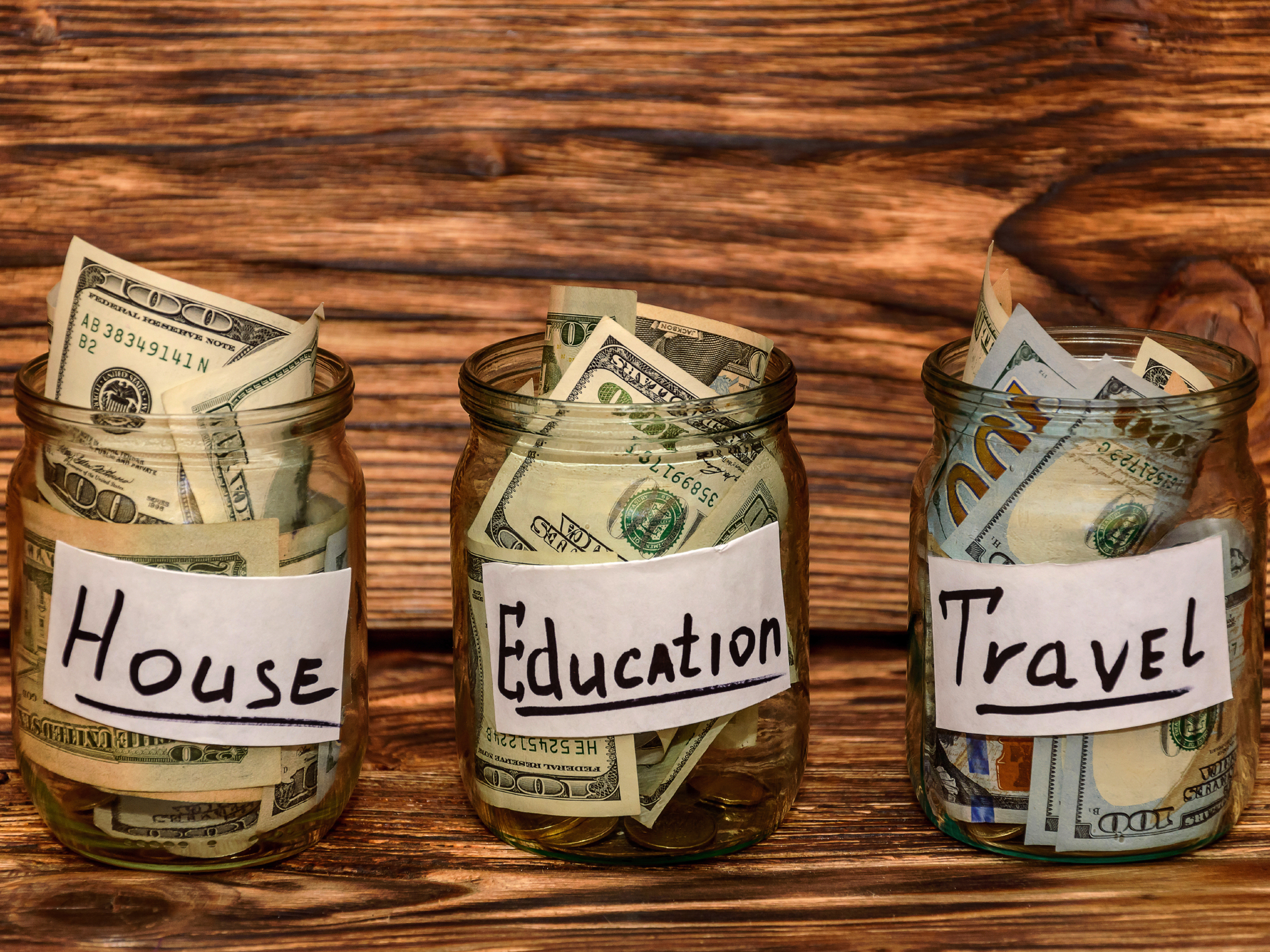 It's easy for an entire paycheck to get eaten up by mortgage payments, bills, and other essentials, leaving very little to spend on the enjoyable things in life like vacations, hobbies, and entertainment. While many people may rely on credit cards to pay for the nonessential "extras" in life, there are other ways to scrape together "fun money" without piling up unnecessary debt. All it takes is a little creativity and thinking outside of the "9 to 5" box. Here are a few short-term side-income opportunities that will work alongside your current full-time job.
1) Rummage Sales
Rummage (or garage) sales are a great way to make some extra money while also de-cluttering your house. It might take some time to go through your possessions and decide on what you should keep and sell, but the few hours you invest will definitely pay off in the end. If you haven't used that waffle maker in over a year, it might be time to let it go. Surely, there is a waffle-lover out there that will happily pay you $10 for it. If you have some higher valued items that don't sell at the rummage, take a few quality pictures and post them on Craigslist. If you still have leftovers after the sale, you might want to consider donating them to Goodwill or a similar charity. Make sure you ask for a receipt for your donations so that you can claim a "charitable contributions" deduction on your next tax return!
2) Freelancing
Everybody is good at something, and often, somebody is willing to pay you for that skill. If you excel at creative-focused work like graphic design, writing, or building websites, check out some online freelance sites like upwork.com (formerly oDesk and Elance) and fiverr.com. It may take some time to land your first gig, but if you truly are talented at what you do, you can easily pull in a few hundred dollars a month doing work you actually enjoy.
3) Craigslist Gigs
Before clicking on the "Gigs" section of Craigslist, take a moment to take a deep breath and prepare yourself for what you are about to see. OK, it's not THAT bad, but you may be surprised by some of the strange gigs that people are hiring for. Among all of those "other" gigs, you'll find some legitimate sources of extra income. Someone may be willing to pay you to help move a couch, hang a TV, or just mow a yard. It's possible that you might even find a longer-term part time job that works well with your current work schedule. But remember, this is Craigslist, so make sure you take the proper precautions and use common sense while hunting for opportunities.
4) Pizza (yum!)
If you are at all familiar with Dave Ramsey (the personal finance guru), you have undoubtedly heard him recommend delivering pizzas for extra income. It's easy to see why. Pizza places are ALWAYS hiring drivers, the training process is relatively short, you often get discounts on food, and the tip money can quickly add up to hundreds of dollars a week. If you start delivering pizzas and find out it's not for you, simply quit and move on to the next side-hustle opportunity.
5) Don't buy so much stuff
Since a penny saved is a penny earned, a great way to have MORE money is to spend LESS money. Take a look at your monthly expenses. Are there items on the list that you could do yourself vs. paying a professional (like servicing your pool)? If so, you might consider taking on the job and pocketing the money you save. How often do you eat out? It doesn't take long for those $40 restaurant meals to add up. You'd be surprised at how much money you can save by simply visiting the grocery store and eating at home for an entire month. The same goes for coffee. Three or four Starbucks trips a week can really put a dent in your pocketbook. A simple stovetop Ikea espresso maker and a $3 brick of Café Pilon can provide you with amazing coffee at a fraction of the cost.
Although it may seem hopeless at times, with patience and persistence, anyone can find a way to make (or save) more money every month. Simply keep your eyes open for opportunities and don't be afraid to try something new. Who knows, you may even enjoy your new side hustle just as much as you enjoy all of the extra cash it provides!