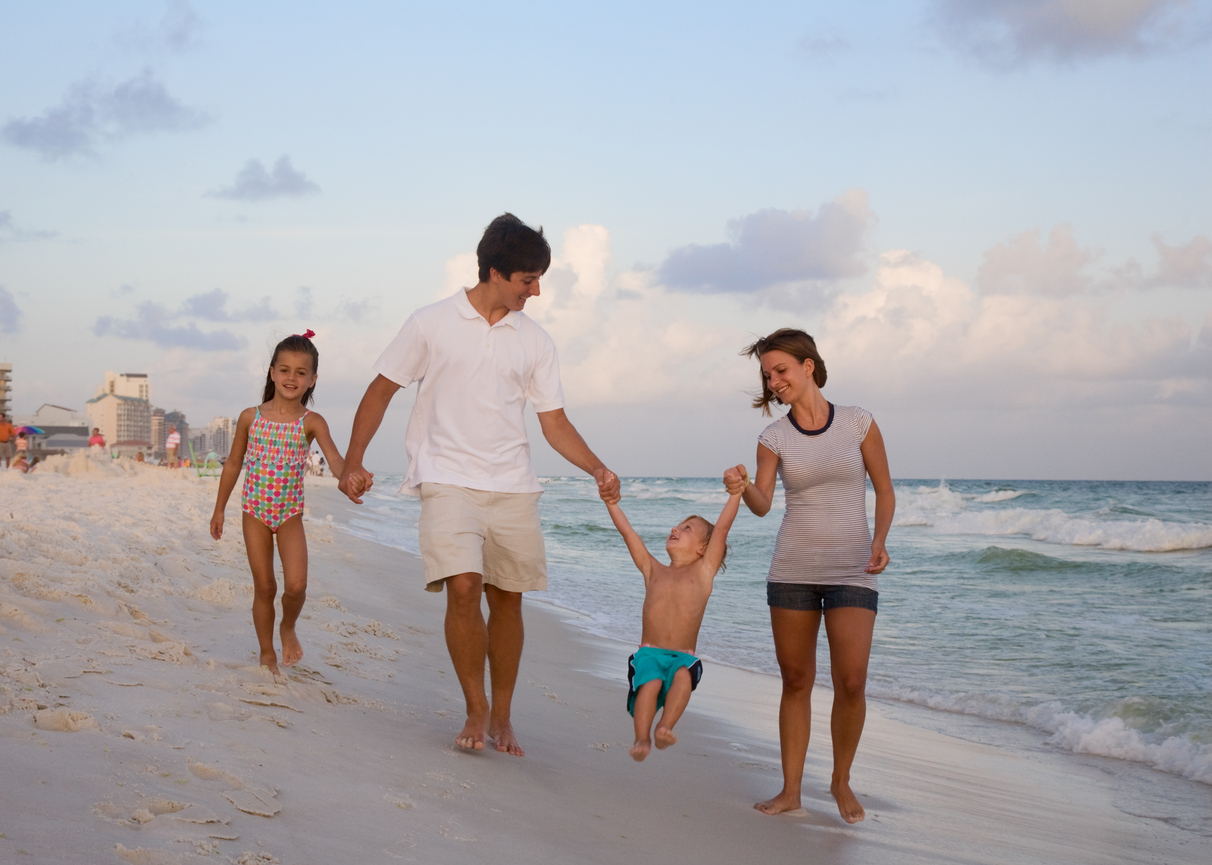 Spring Break is on its way. Our little ones will be out of school and ready to celebrate the return to warmer weather. It's a great time for us to vacation with the kids, as well as get some much-needed rest and relaxation. As Floridians, we live in the perfect location. We can explore the entire state with a single tank of gas. In this post, we're going to discuss the top 6 best places in Florida for families on spring break. You'll be ready to shout, "Hooray!" as you welcome in the turn of the season.
1:  Everglades National Park
Since Spring Break lands at the end of the Everglades' dry season, there's no better time to go. With 1.5 acres of wetland, a trip to the Everglades takes some planning. Also, according to NationalParkService.gov, "There are three entrances to Everglades National Park and they are not connected." So, make sure you route your trip accordingly.
On the plus side, the Everglades imposes a unique perspective of Florida's wildlife. It's one of the best places in Florida for an up-close look at a wide variety of habitats and animals.
2: Sanibel and Captiva Islands
Located in the Gulf of Mexico, just off of Florida's west coast, the Sanibel and Captiva Islands offer plenty of beautiful seashells. You can visit the Bailey-Matthews National Shell Museum and enjoy some fine dining afterward. It's our top pick of family-friendly places for Spring Break in Florida.
Access your cash all across the state
As an Achieva member, you'll have access to over 30,000 surcharge-free ATMs from coast to coast through our CO-OP ATM Network. If you aren't a member yet, come into a local branch to set up an account. We have a full list of locations here.
3: Knaus Berry Farm
Enjoy picking your own fresh fruit and sampling hot baked cinnamon rolls. Over the years, this small fruit stand grew into a much larger attraction. Now, boosting a full-blown bakery, this is one place your taste buds will not want to pass up.
4: Destin, Florida
Located in Florida's panhandle, the city of Destin is completely breathtaking. Known as a beach town, there are a lot of fun activities to enjoy. Make your way to the Big Kahuna's Water Park and you're in for an epic adventure. Furthermore, it's one of the best places in Florida that is family-friendly for Spring Break. Kids simply love it.
5: St. Augustine Alligator Farm
See you later, Alligator! But that's not all you'll see. The St. Augustine Alligator Farm Zoological Park is the only place in the world where you can see every living species of crocodilian. Hence, why this spot is so amazing. If that wasn't enough, this location hosts daily wildlife shows and provides plenty of activities for the entire family.
6: Brevard Zoo in Melbourne, Florida
Want to check out some giraffes? How about going on a kayaking tour? If Safari and outdoor life interest you, Brevard Zoo is your place to go. This amazing location supports wildlife conservation through education and participation. Even more so, the zoo facilitates learning by using a hands-on approach. Kids of all ages learn alongside their professionally trained staff to create a positive and memorable experience.
Where will you go first?
Which of the 6 best places in Florida will you go to first? So many decisions, so little time. From all of us at Achieva, we wish you all the fun and sunshine our great state has to offer.