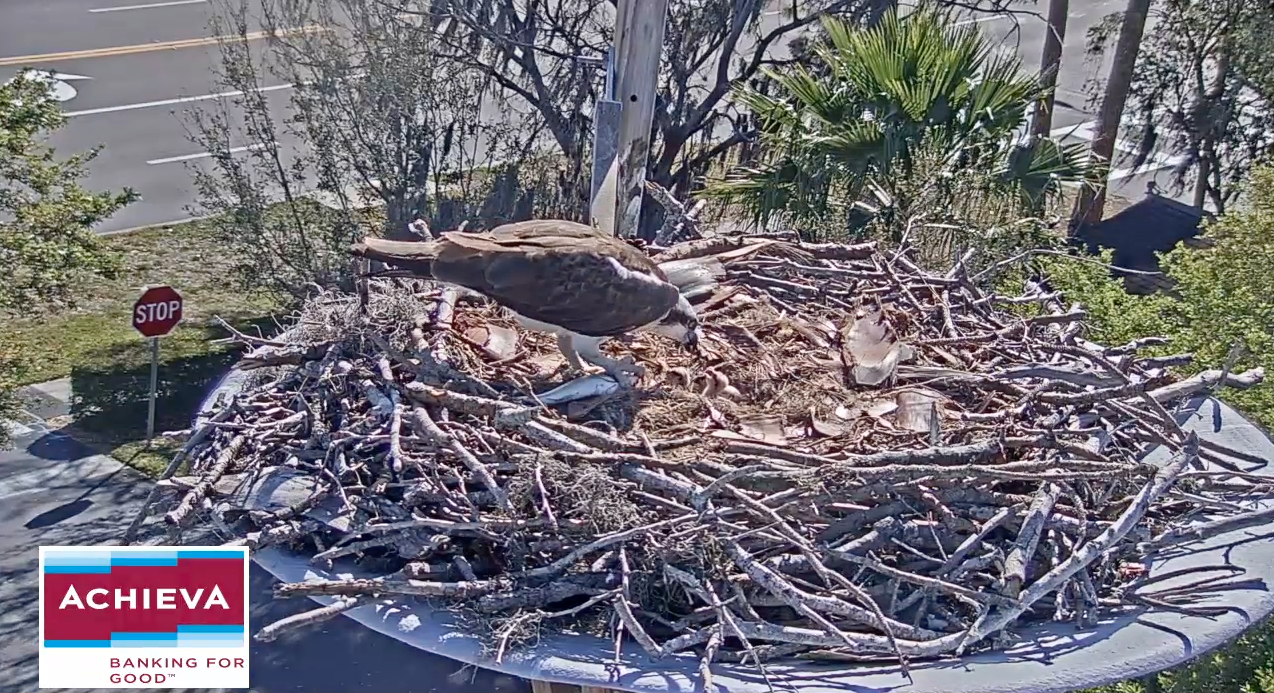 Achieva Credit Union is proud to announce the hatching of the first two fledgling chicks cared for by Jack and Diane, a pair of wild osprey who live in a nest located on a custom built platform by Achieva in St. Petersburg. Achieva helped build a platform for this new perch to protect the osprey pair, after the birds built a prior nest in a dangerous spot nearby. Now, you can watch the happy family via a special live webcam Achieva established here: https://www.youtube.com/watch?v=QHqhGE7HOvU
Jack and Diane have been caring for three eggs, so we are eagerly awaiting developments with the remaining egg.
Osprey are fascinating creatures. Wonderful at catching fish, and they are devoted parents who typically build a nest they return to year after year. Fledglings begin to fly out of the nest at 8-11 weeks old, and they will frequently return to the nest for food. 
Achieva was proud to build this new nest perch, and partner with the Audubon Society, which has experts providing us with advice on the care and protection of the osprey pair – another example of Achieva doing GOOD for our community.