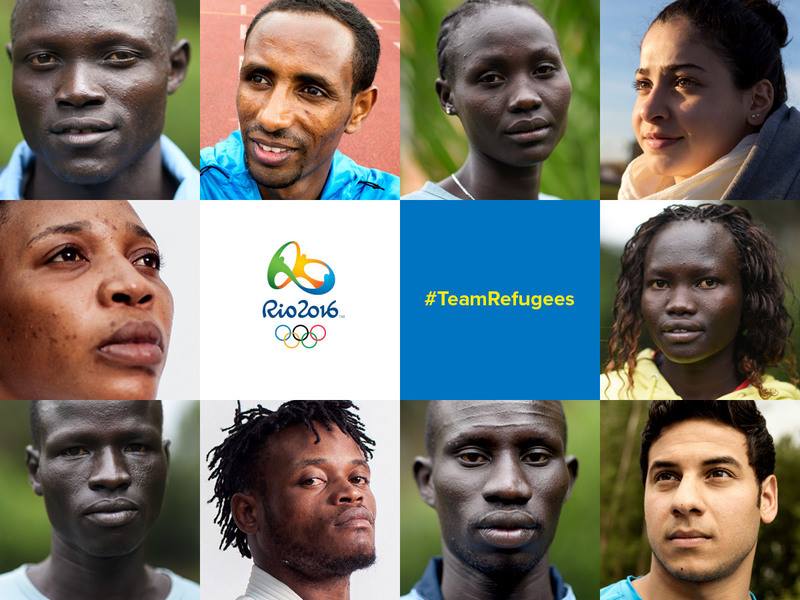 Team Refugees is, without a doubt, the most unusual group of Olympic athletes to compete since the Jamaicans fielded a bobsled team at the Calgary Winter Games in 1988.
This team, however, is not made up of athletes from a single country, but instead represents competitors displaced from their native lands as a result of violence or civil war. The team is sponsored by the International Olympic Committee. In an interview with NBC News, IOC President Thomas Bach stated, "This will be a symbol of hope for all the refugees in our world, and will make the world better aware of the magnitude of this crisis."
The final roster of ten athletes includes five runners from South Sudan, two swimmers from Syria, an Ethiopian marathoner, and two judokas (judo experts) from Congo. The runners from Sudan were plucked from the enormous Kakuma refugee camp in Kenya by long distance runner and peace ambassador Tegla Loroupe, the first African woman to win the New York City Marathon. Loroupe, a native Kenyan and former Olympian, has been working for more than a decade to promote peace through sports. She founded the Tegla Loroupe Peace Foundation in 2003 with the idea to help her homeland heal, as warring factions had battled over scant natural resources for decades. Since that time her foundation has grown to encompass refugees from all over the globe, as strife does not honor national borders.
Loroupe joined with the IOC in the fall of 2015 to form Team Refugees. Although most of the team were already athletes in training (the judokas from Congo were abandoned by their coach while training in Brazil), most of the Sudanese runners had never heard of the Olympics, much less the competition's location in Rio de Janeiro. "What is a Rio?" asked Anjelina Lohalith, one of the two females chosen for the team. "We didn't know whether it is a country or the name of a person…it was just like a dream."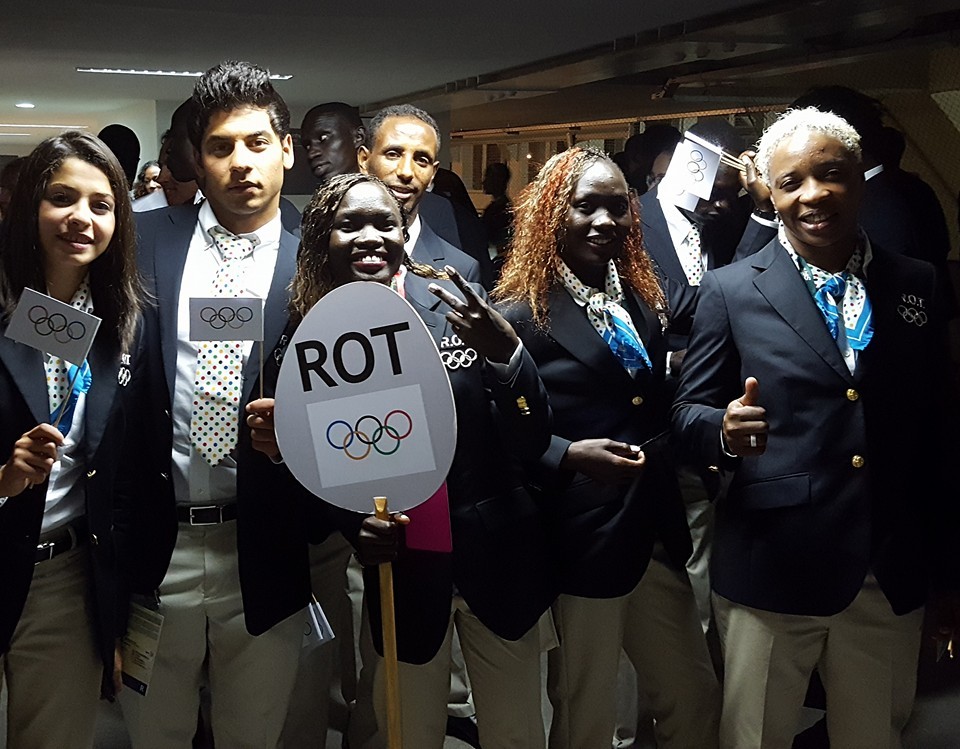 As a child, Lohalith would run to her family's field to milk the cows, enjoying the sound her feet made on the hard packed earth. Those childhood moments came to an end in 2002, when civil war invaded her village. She recalls the horror of a rival tribe burning everything and burying landmines. Her family was split up, and she was sent with a relative to the safety of the Kakuma camp. There her attention turned to survival. Humanitarian groups from around the globe work tirelessly to meet the needs of almost 200,000 displaced persons, but there is very little to do in the camp. Lohalith was fortunate to be enrolled in an educational program, and she began running with an informal club. When Tegla Loroupe sponsored a competition at the camp in 2014, Lohalith not only participated, but clocked the fastest time in the women's 15 kilometer trial. From there it was a short sprint to Team Refugees.
As she competes in this summer's Olympics, Lohalith knows that she is the face and the voice of countless nameless refugees, and she takes the responsibility very seriously. She channels the frustration of being exiled into her performance. "I think about my family…and some of the girls who are just helpless. That is why I fight for it."
Lohalith's story is echoed in one form or another by each of her teammates. Yiech Pur Biel, also from South Sudan, fled his childhood home at the age of 10 to avoid becoming a child soldier. He was rescued by the U.N. and delivered to Kakuma, while the rest of his family escaped to Ethiopia. They have not yet been reunited. The insecurity of being a refugee – the lack of food, shelter, a loving family – Biel knows he shares these things with refugees around the globe. "I have a mission to tell the world we refugees are human beings like other people," he declared. "And if you give us a chance to participate in anything we can prove that to be called a refugee is only a name."
As the Games continue during the upcoming weeks, let us all be inspired by the courage of Team Refugees, and be enlightened by their personal stories. Let us remember that "refugee" is not a choice; it is a necessity. And that we, living out our lives under different circumstances, have the opportunity to lend a hand to those in need, not just abroad, but here at home as well.
Primary source: NBCNews.com