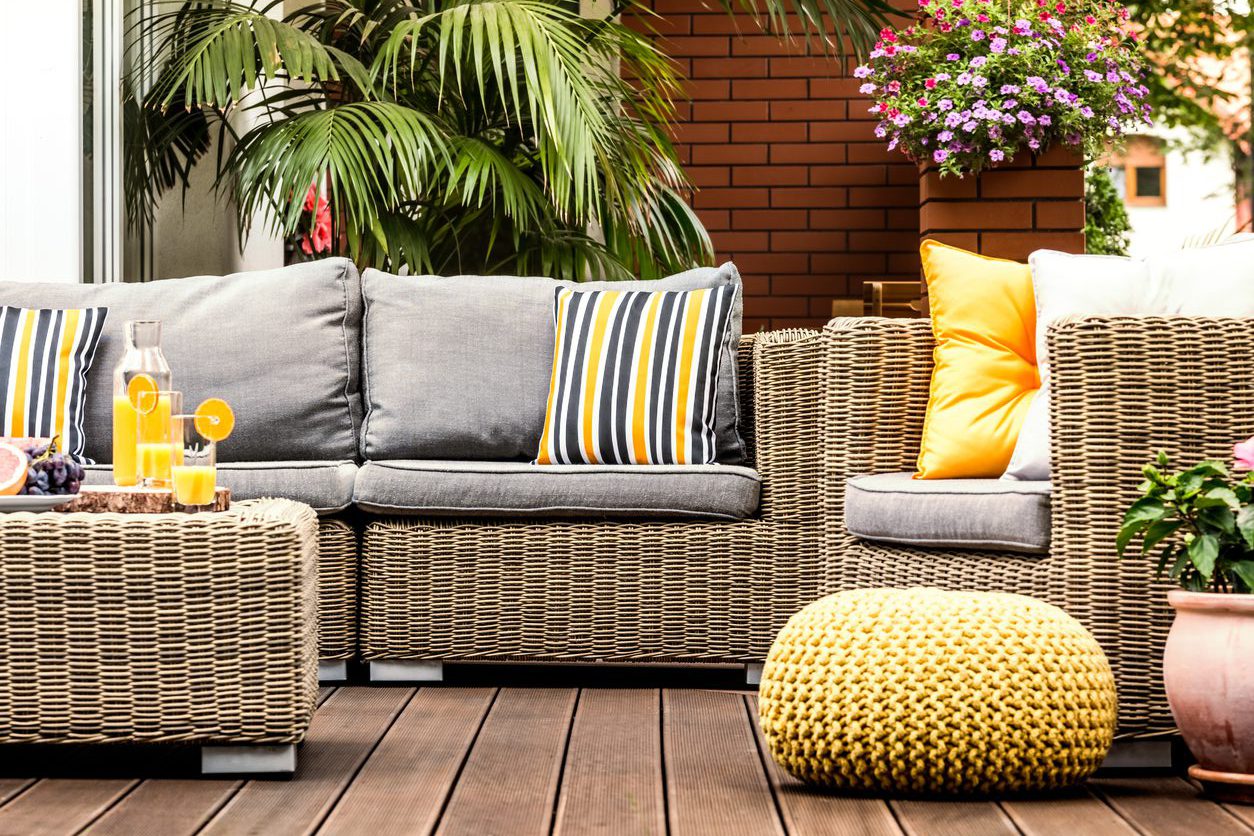 A beautiful outdoor space can add value to any home. Additionally, during the hot summer months, everyone loves to spend time outside. In case you're unsure where to start, here are some easy patio furniture care tips for beginners.
Does patio furniture need to be covered?
When not in use, lounge chairs and outdoor tables need to be covered. In fact, proper patio furniture care means covering all of your pieces. This shields them from pollen, sun exposure, and other outdoor elements.
Before you make your purchase, know the difference between water-resistant and waterproof covers. Some homeowners experience mildew when using waterproof versions. Better choices include patio furniture covers with built-in ventilation. That's because they allow moisture to exit, while still offering protection.
How to care for outdoor patio furniture
1. Remove all dust or pollen with a soft bristle brush.
2. Next, clean all furniture with a gentle cleanser and water.
3. Never use chlorine or pool water on your furniture.
4. Additionally, make sure your patio furniture is completely dry before covering.
5. Lastly, store the cushions indoors during seasons of nonuse.
Create a beautiful outdoor patio
Making a one-of-a-kind patio is easy with a little planning. To have a lavish look, include an umbrella and lots of comfortable seating. Additionally, don't forget to add a few plants for flare.
Create a beautiful outdoor patio by keeping your color palette simple. Also, remember simple conveniences such as mats and coasters. Your guests will appreciate them during a party.
Now that you know the basics of patio furniture care, you're free to enjoy. Keep your outdoor space looking good for many seasons by utilizing the tips above.