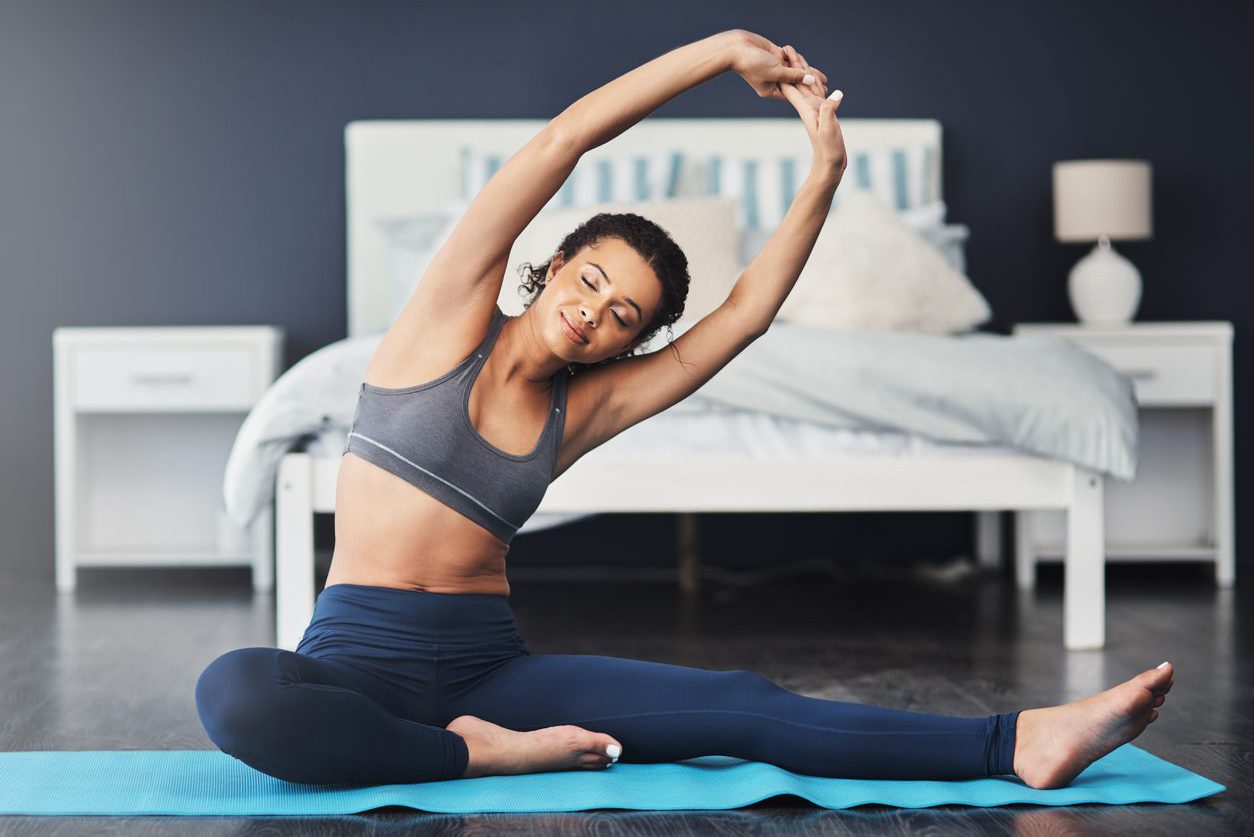 If you're unable to go to the gym, there are still plenty of ways to stay active. In this article, we'll give you simple methods to exercise at home, all without bulky equipment. As a precaution, make sure you are clear to participate in any new exercise programs before beginning.
Why exercise is important
As part of a healthy lifestyle, doctors recommended exercising two to three times a week. Exercise helps lower the risk of cardiovascular disease and aids in the maintenance of a healthy weight. Furthermore, regular exercise decreases a person's risk of type 2 diabetes and high blood pressure.  
Besides all of the health benefits, working out at home has several advantages. Not only do you have more privacy, but you also have added convenience. There's no commute, and you can do a fitness routine anytime you want. If those reasons weren't enough, consider how great it is not to pay gym fees. With the average membership costing $800 a year, choosing to exercise at home is a good alternative.
Exercise at home using these apps
Whether you have an Android or an iPhone, there are several apps that cater to exercising. Here are the most popular:
ClassPass Live
The Yoga Collective
STEEZY Studio
Nike Training Club
30 Day Fitness
If you'd rather skip the apps, don't fret. We've listed the highest rating at-home exercises below.
Jumping rope
Jumping rope elevates you're heartbeat and improves coordination. Additionally, as little as 15 minutes will burn off as many calories as eating a candy bar.
Counter push-up
Start by putting your hands on the counter, shoulder-width apart. Walk your feet back until your weight shifts to your toes. Your shoulders should be directly above your hands at this point. Next, keep your body in a straight line, all the way from your heels to your shoulders. After you're in the right position, the only thing left to do is push-up. Repeat the motion fifteen times for two sets.
Forward Lunges
This exercise is great for toning your legs. View the full tutorial from Woman's Health Magazine.
Lastly, don't forget to stretch
Stretching is essential to exercise. It lowers your risks of injury, as well as increases flexibility. This quick guide will show you a full routine of pre-workout stretches.
Ways to stay fit at home
The majority of at-home enthusiasts agree, keeping the drive to exercise takes practice. They recommend having an accountability buddy and also tracking your progress. Do you exercise at home? What is your go-to movement?
For even more motivation, continue onto our other health and fitness-related articles.