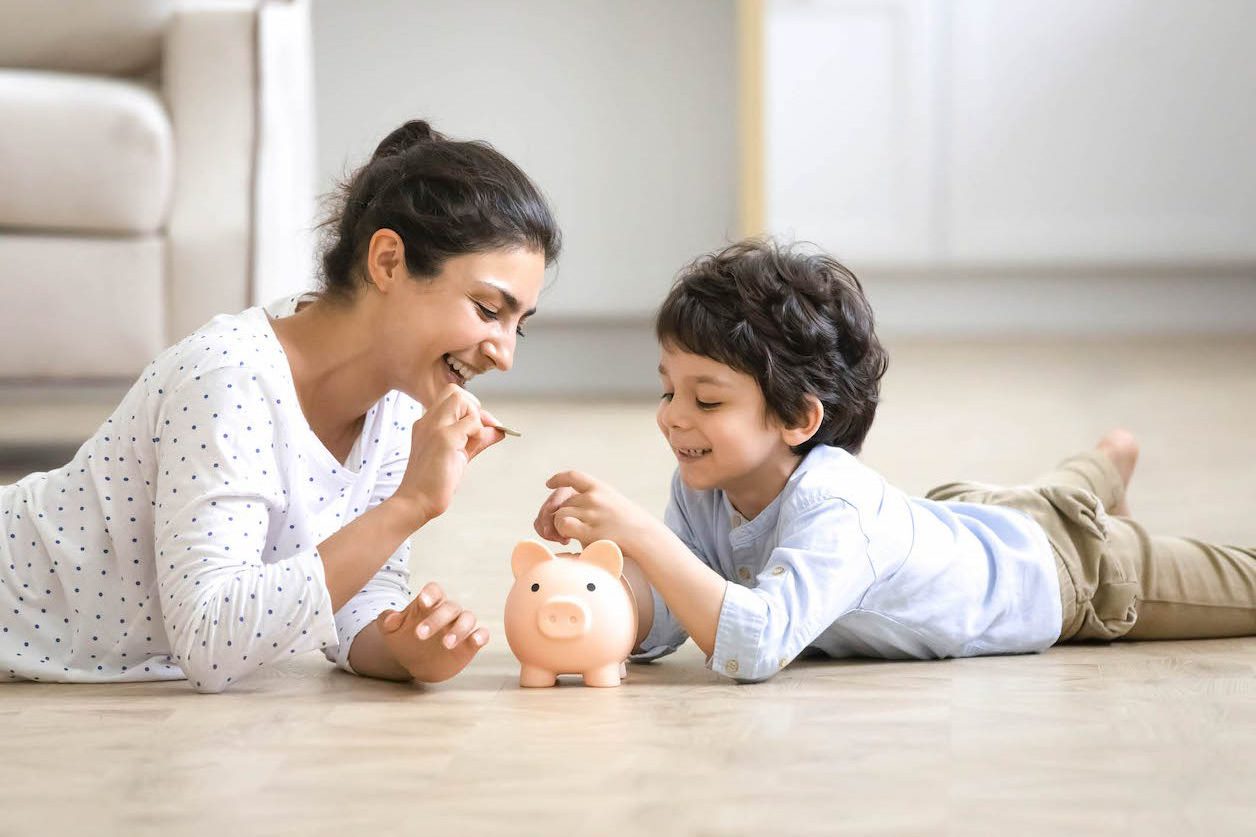 It's never too early to start saving for your child. The most beneficial accounts earn dividends and avoid unnecessary fees. We've created this simple guide to help you make the best choice. Continue reading to learn more.
At what age do kids usually get their first savings account?
Savings accounts are available for children at any age. For example, Achieva Credit Union offers a Kids Make Cents program for ages 0-12. We recommend your child's first savings account be well established before opening one with checking functionalities. It will allow them time to create a routine and encourage them to learn the basics about money. 
How to choose a savings account with the most benefits:
There are many types, but the most crucial features of a savings account concern the length you intend to keep it open. Each of the factors below will accumulate if left unnoticed, so put them on your radar of items to consider.
Seek savings accounts with no monthly fees
Monthly maintenance fees can eat away at savings. While there are valid reasons for choosing an upgraded account, they may not make sense until your child is older. A monthly charge of $5 adds up to $1,080 after 18 years. That's a lot of money, especially if your child does not earn employment income. 
Check for no (or low) account minimums
Before opening a savings account for your child, review if there are any minimum balance requirements. Your child is just starting to learn the savings process. They need a type of account that will work with them.
Insist on GOOD interest rates
When you're looking into a savings account, it's wise to compare rates. It's no secret that the Federal Reserve makes adjustments throughout the year; however, time after time, credit unions typically outperform banks in regard to APY.
Determine if there are mobile check deposit capabilities
Imagine your child gets a birthday check from their grandparents. If your child's account is linked to yours, you can use your Achieva Mobile App to scan it. By using the check deposit feature, you can deposit the funds directly into their account. It's both convenient and fast.
Open your child's first savings account today
If you're ready to open your child's first savings account, don't forget about our Kids Make Cents program. There are so many benefits, and we're happy to get you started. Contact our member service center at 800.593.2274 (toll-free), or visit a branch today.
Need more money-saving content? Continue following the Achieva Life Blog for additional finance and lifestyle articles.