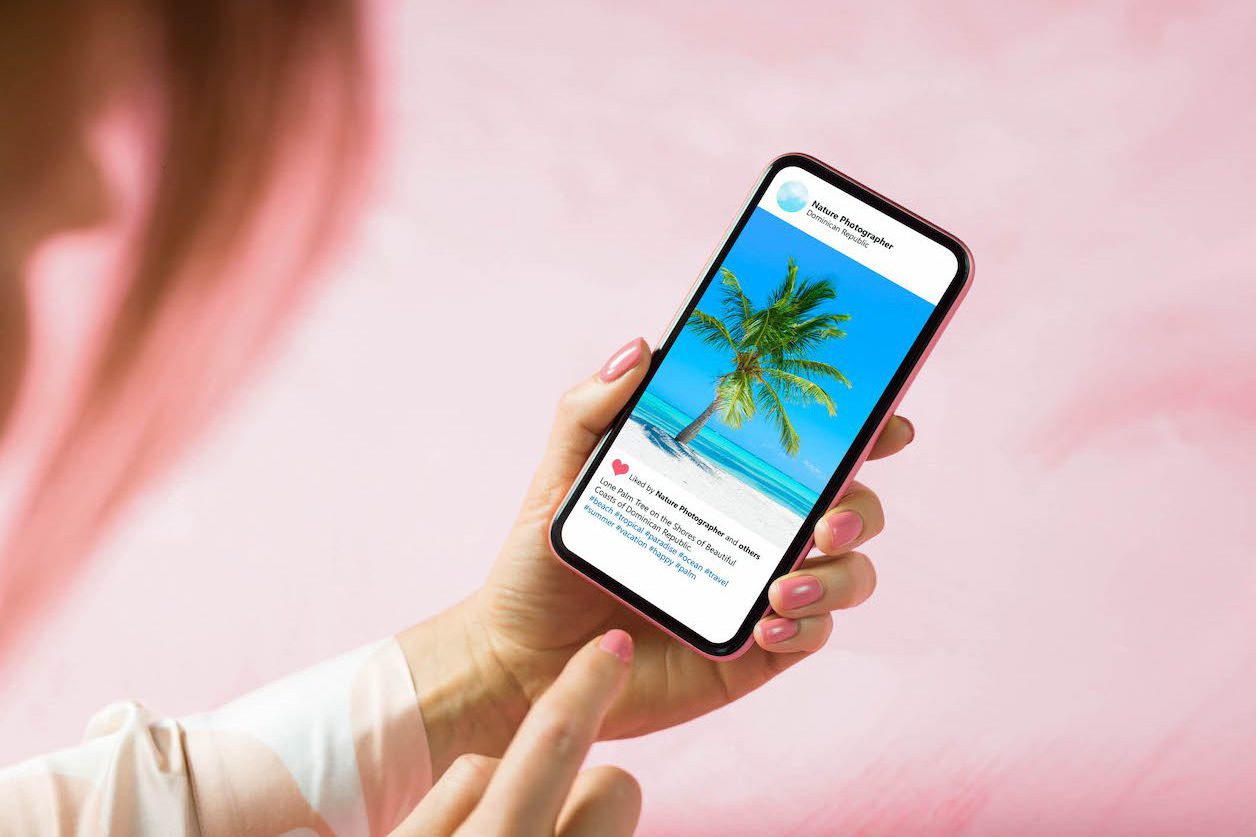 The growth of social commerce options has recently boomed across platforms like Facebook, Instagram, and Pinterest. The technology adds an intuitive user experience, where they can shop and acquire products without leaving the apps.
Chances are, even if you don't know what the term social commerce means, you've done it on your phone already. You were scrolling social media and saw an ad for something you liked. After pressing a few buttons, you checked out using a cashless method. Your purchase was complete in less than a minute, and then you continued scrolling through the remainder of your newsfeed.
It's so simple, right? Of course. Because of the convenience, social media exchanges, as described above, are considered the new retail norm. Businesses that haven't found a way to complete transactions in this method are missing the boat on potential sales.
What social commerce means to consumers
The intent of integrating a storefront within a social networking platform was to lower the friction between product demand and obtainability. We all know social media sites collect a lot of data. If businesses had a way to connect the data to the desired product, it could create sales that were focused and direct. Attempts to get a customer to purchase a product would only target those most likely to resonate with the ad.
The outcome can be both good and bad for the consumer. For starters, because of the speed of the transactions, it's easy to buy something without thinking about it. However, on the flip side, easy purchases allow increased access to products and services. Can you imagine if you had to buy everything solely from a brick-and-mortar store? What if you didn't live close to town? After weighing the pros and cons, convenience is a double-edged sword.
Everything is all in one place
Have you ever left a review on social media? Studies show that consumers rely on product recommendations, and 56% of online shoppers follow brands before making a purchase. People everywhere, and of all demographics, are spending a lot of time on networking platforms. Businesses recognize this and aim to bring their customers everything all in one place. Had social media not expanded with so many technical capabilities, the scene for social commerce would have been much different.
Understanding the business of social commerce
Research from Accenture suggests that social commerce in the United States will more than double, reaching $99 billion by 2025. Want another piece of good news? The technology is considered a democratizing force, leveling the playing field between small businesses and large conglomerates. Our favorite social media platforms are the connecting bridge to introduce us to new brands. In a world where 59% of buyers say that they are more likely to purchase from a small business when shopping through social, it gives increased retail opportunities to those who need it most.
For now, we'll continue monitoring the trend and seeing what other tie-ins develop.
Need more technology content? Continue following the Achieva Life Blog for additional data, finance, and work productivity articles.