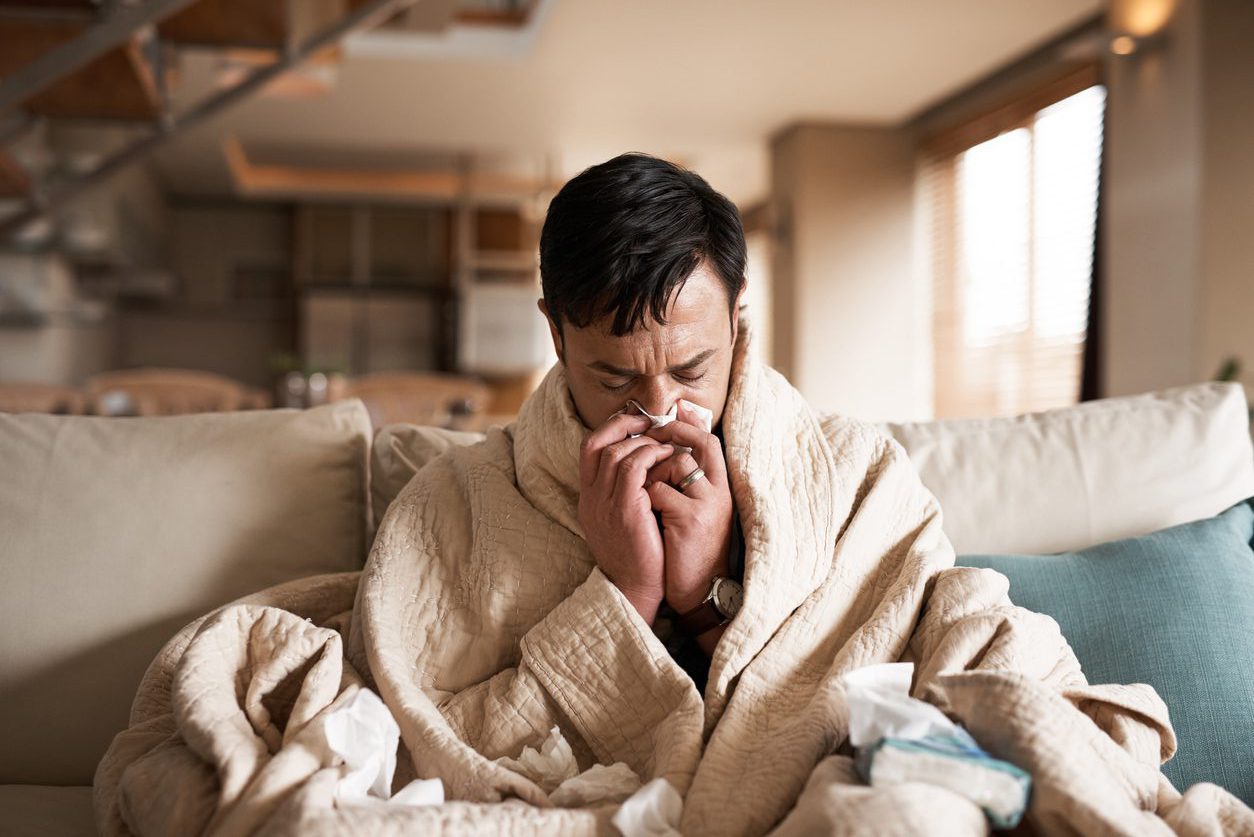 The flu takes a toll on your body. It makes your head hurt, and your muscles ache. On top of that, when you're sick, it's hard to get out of bed. While flu season severity and length fluctuate, there is one thing that's for sure. The flu has a high fiscal impact on the economy.
Currently, the flu season severity is at an all-time high. Additionally, seasonal influenza activity in the United States continues to increase. This article will cover what you should know, and how you can be proactive.
1. Influenza is unpredictable, yet manageable.
On average, the daily cost of a hospital stay related to influenza is $2,271. Health insurance covers a large chunk of the bill. Also, individuals rely on their health spending accounts to make it easier. While the flu virus is unpredictable, you can create a plan ahead of time to pay for it. If you do get the flu, you'll have one less thing to worry about.
2. Flu season severity is at a peak.
Consequently, flu activity most commonly peaks in the United States between December and February. The CDC provides the most current flu surveillance information on its website. As we remain within the peak season, do preventative measures to avoid the flu.
– Wash your hands often.
– Avoid close contact with those who are sick.
– Reframe from touching your mouth, nose, or eyes.
– Clean frequently touched objects and surfaces.
– Consider a flu vaccination.
– Lastly, practice other good health habits.
3. The flu costs employers money, too.
There are estimates that the flu costs employers more than $9.4 billion in lost productivity. Since the flu is contagious, employers usually receive large groups of absences. On average, eighteen million Americans miss at least four days of work because of the flu. The result leaves employers to fill in the gaps, often at a disadvantage.
4. You could be paid, even if you miss work.
Conversely, if you're willing to embrace the flu, you can make money from it. Researchers are infecting willing subjects with influenza A. After fulfilling some clinical and inpatient visits, participants receive a payment of over $3000. Thus, the foundation is currently processing multiple applications. They will publish the results in May 2020.
How CDC Classifies Flu Season Severity
In conclusion , rates from outpatient clinics and hospitals determine flu season severity. The measurements guide public health actions and predict economic impacts. Meanwhile, each year, studies on the flu virus provide more data. While the cost of the flu is high, hopefully, we will have a solution soon.