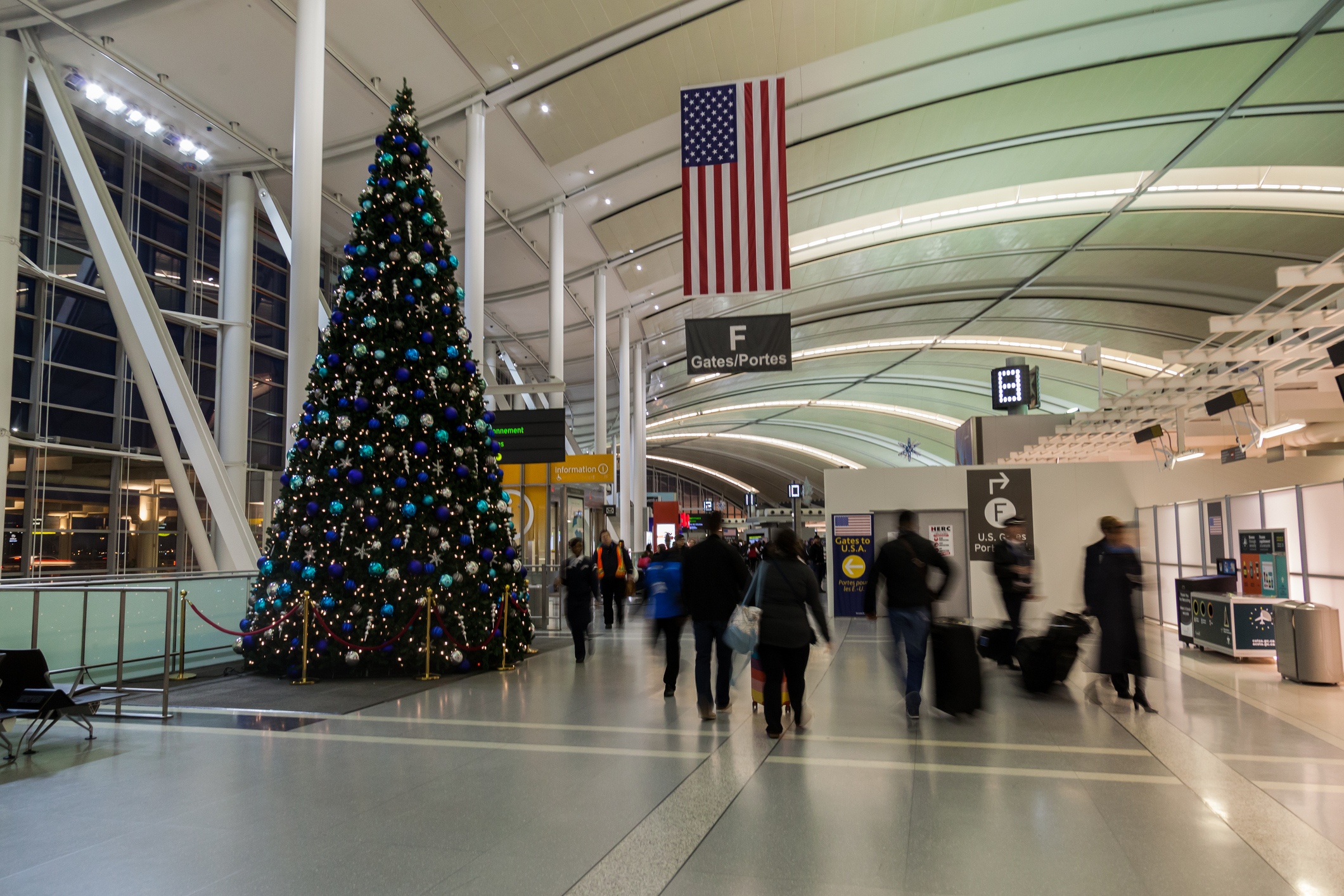 Every year millions and millions of people travel away from home for the holidays. Although accidents, theft, and injury are not the itinerary, those events still happen. We're here to provide a few holiday travel tips to keep you safer and more aware.
Know where to go
Our first tip for safe holiday travel includes knowing where to go. It means having a solid route and detour plan. For example, if your voyage includes driving, you should familiarize yourself with the highways you will be using. If you need to check into an airport, view their gate map online before you have to go. These tips will help ease the flow of things and lessen distractions while moving along your way.
Tell a friend or relative
Booked your flight? Reserved a hotel? Great. Now, the next step for safe holiday travel is to tell a trusted friend or relative. Let somebody you trust know where you plan to be for your holiday trip. Remind them to keep the information discrete and to provide it only if there is an emergency. Adversely, don't post your home vacancy on Facebook or social media. You don't want to advertise that your home will have no occupants.
Save your pictures until after your trip
Speaking of social media, we love to post our holiday pictures as they happen. With so many great memories, who can blame us, right? Wrong. If you want to have safe holiday travel, do not post pictures regarding your trip until after it is complete. Keep your whereabouts private and secure.
Open an Achieva Checking+ Account
An Achieva Checking+ Account allows you to register your credit and debit cards to protect you from liability, should they become lost or stolen. Additionally, there are discounts available to members on hotels, restaurants, rental cars, and more. 
Keep it casual
While traveling, it may be best to leave your decadent jewelry and flashy attire at home. Furthermore, keep your phone in your pocket and your wallet tucked away. Stay alert and keep things casual.
Learn the emergency procedures
Different places have different emergency procedures. Not all countries rely on a 911 call center to dispatch for help. Learn the emergency phone numbers of the places you plan to visit. Your holiday travel should also include knowing the closest hospital along your route. It may take a few more steps; however, it can make a difference if there is an accident.
Holiday travel is exciting and fun. We've provided a few ways to keep it safe. From all of us at Achieva Credit Union, we wish you the best of the holiday season and a truly wonderful, Merry Christmas.