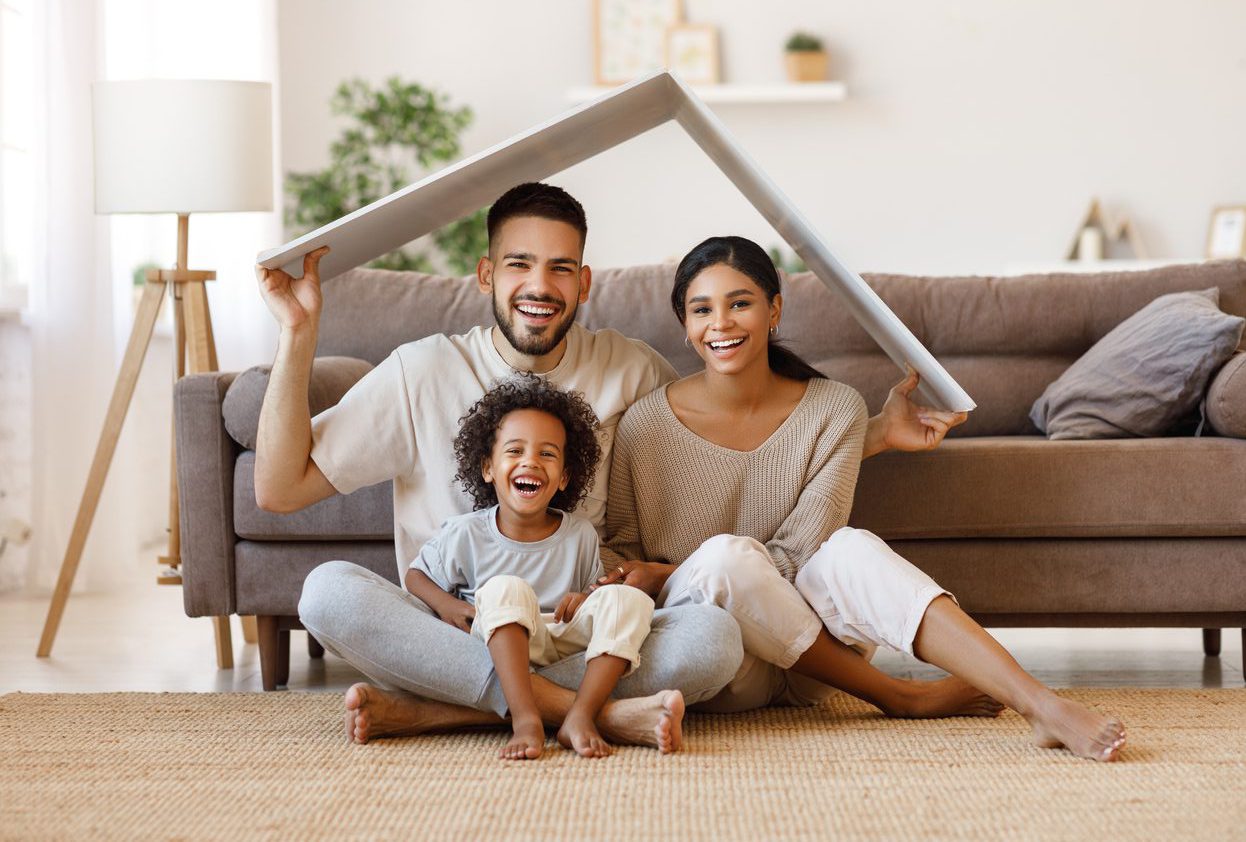 Home equity loans can help you pay off debt or finance a major purchase. Using your home as collateral, HE-Loans offer a simple option for secured funding. Referred to as a second mortgage, many people with 30-year, fixed-rate mortgages elect home equity loans instead of a full refinance.
Once approved, you'll get a lump sum loan that you can use to:
• Roll up the costs of multiple renovations into one loan
• Consolidate debt to lower interest
• Make managing outgoing payments easier
• Pay off large purchases
Tap into the equity of your home. Visit our home equity options page for details.
Home equity loan vs. refinance
The market fluctuates. Some years, homeowners can lock in a very low rate for home financing. Some years, they cannot. Rather than re-financing the entire mortgage balance at a higher rate, home equity loans may be the way to go to lock in a good rate on a smaller balance.
Imagine that you own a credit card at 19%. You also have a mortgage at 3%. You would like to remodel your kitchen and want to fund it quickly.
The current APR on a 30-year fixed-rate term to refinance your home is over 6%. In this scenario, it does not make sense to refinance your home.
However, a HE-Loan has a lower APR than your credit card and it allows you to keep your existing mortgage rate. You'll be able to obtain cash with less interest than other methods of borrowing. This is just one example of how home equity loans can work for you.
Speak to an Achieva mortgage loan officer at 844.658.3701 to discuss your specific scenario.
Home equity loans are secured loans with set terms
HE-Loans borrow against the equity in your home. Unlike a HELOC with a revolving credit line, HE-Loans are fully amortizing. Each payment you make reduces your principal and interest. If you make every payment on time, your loan will be paid in full by the end of the term.
Definitions to know before applying for HE-Loans
Before you sign, read the loan closing papers carefully. Here are some terms commonly associated with HE-Loans.
APR: The Annual Percentage Rate is the annual cost of a loan to a borrower — including fees.
LTV: The loan-to-value ratio is an assessment that compares the amount of your mortgage with the appraised value of your property.
Prepayment penalty: Some contracts include a fee if you pay off your loan earlier than expected. You'll be happy to know that Achieva Credit Union does not have prepayment penalties on our HE-Loans.
Up to 90% loan-to-value for qualified borrowers*
When you decide to open a HE-Loan with Achieva Credit Union, your benefits will include low, fixed APR and no annual or transaction fees.
Our members get exceptional service and helpful guidance throughout the entire process. Apply online or contact a mortgage loan officer at 844.658.3701 to get started.
Need more money-saving content? Continue following the Achieva Life Blog for additional finance and lifestyle articles.
---
*APR=Annual Percentage Rate. As of 10/17/2022, rates on a 15-year, second position home equity loan of $50,000 are as low as 5.392% APR with a loan-to-value (LTV) ratio of 70% or less. Rates vary, are subject to change and are based on an evaluation of various factors which will be disclosed to you at final approval. Average closing costs for loan amounts of up to $50,000, range from $867. to $2,564. On a 15-year loan of $50,000 at 5.392% APR, the estimated monthly payment would be $401.94. Payment amount does not include taxes and insurance premiums; the actual payment obligation will be greater. Contact your tax advisor for tax implications. Property insurance is required. Minimum loan amount is $30,000. Other restrictions may apply. NMLS #402501.