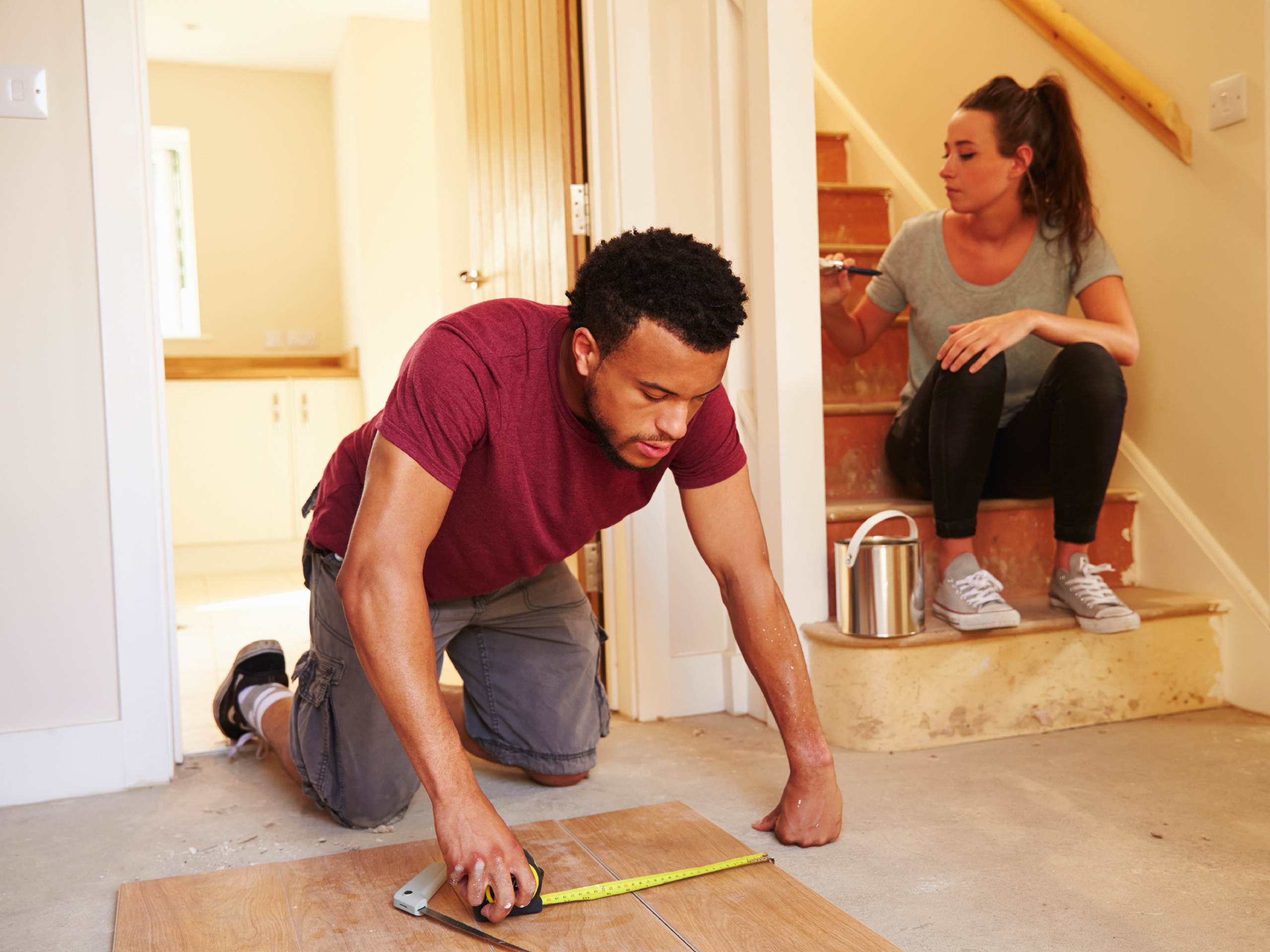 When it comes to home improvements, deciding which projects to tackle can greatly affect your return on investment when it comes time to sell your home. Sure, that custom heart-shaped hot tub deck may appeal to you, but what about potential buyers? According to research and statistics compiled by the trade magazine, "Remodeling", here are five remodeling projects that have proven to be some of the best long-term remodeling investments for homeowners.
New Front Door
Most people understand the importance of a home's curb appeal. An old and outdated door can make your home less inviting to guests and potential buyers. It can also lead to energy loss if it does not seal properly when closed. A new replacement door can vary in cost from a couple of hundred dollars to a few thousand. According to the National Association of Realtors' "2015 Remodeling Impact Report," the median cost of a new steel front entry door is $2,000 (installation included), with 75% of the cost being recovered at the sale of the home. If you own a historic home and want to keep the charm of the original door, consider taking the time to property strip and refinish the current door. Add new weather stripping to the frame to provide it with a new, energy efficient seal.
New Siding
A new door won't do much to boost curb appeal if your siding is worn and unappealing. When replacing siding, vinyl and fiber-cement are two good replacement options. Vinyl siding is relatively inexpensive and very durable. Most modern vinyl siding is fade resistant and carries some sort of extended warranty. The "2015 Remodeling Impact Report" states that the average median cost of new vinyl siding is $12,000, with 83% of that returned when the home is sold. Fiber-cement siding is another option to consider. With a median cost of $19,100, it's a more expensive option than vinyl siding, but is considered to be of higher quality. Generally speaking, higher quality means higher return on investment when selling a home.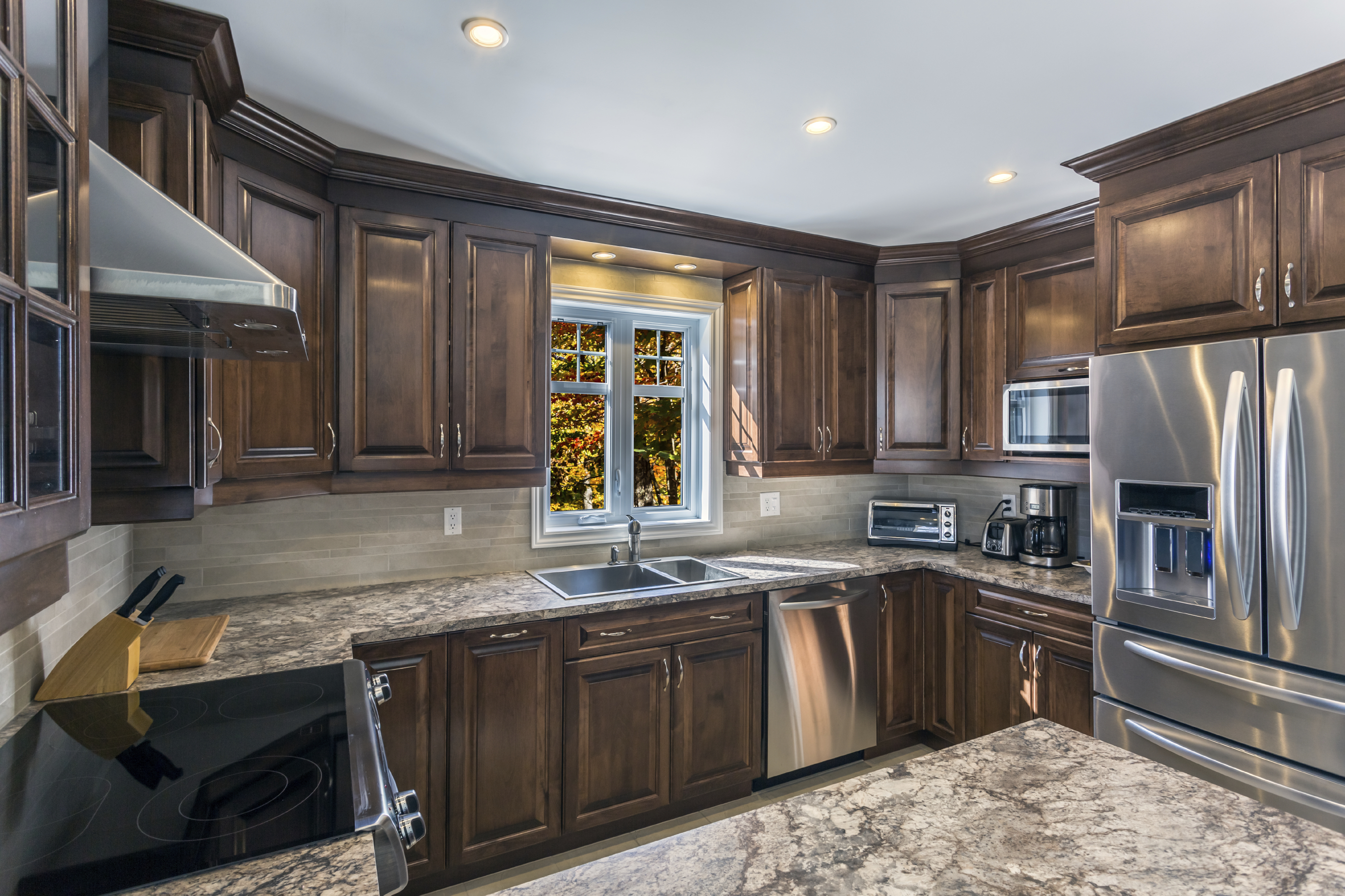 Kitchen Update
It's been said that a great kitchen can often be the deciding factor when buying a home. Unfortunately for sellers, a full kitchen remodel can be very expensive. Instead, consider a kitchen "update" as opposed to a full remodel. By refinishing existing cabinets, updating countertops, installing new flooring, and modestly updating appliances, you can greatly improve the appeal of your kitchen without the expense of a full remodel. The median cost of a kitchen upgrade is $30,000 with a 67% return on investment at the time of sale. With a little creativity and some labor, your kitchen update can come in well below the median cost. Plus, you'll be able to enjoy having a nice, modern kitchen during the months or years leading up to the sale of your home.
Add or Improve Your Deck or Patio
Outdoor living spaces are increasing in popularity, especially in areas with warmer climates. Consider investing in improving your existing outdoor living area or creating a new one. Depending on the quality of materials used, you can expect to see around a 75% return on your investment. New decks and patios range in price from $8 to $35 per square foot (including labor) and can make your home much more appealing to potential buyers. If you already have a deck or patio, but it could use a little "love", consider refinishing it. A rented pressure washer and some stain can work wonders on an old deck or patio.
Replace Your Garage Door
Similar to a new front entry door, a new garage door can really boost the curb appeal of your home. The "2015 Remodeling Impact Report" states that the median cost of a new, two-car, steel garage door is $2,300 including labor. When you sell your home, you can expect to see a 87% return on your investment.
All of these home upgrades are a fairly safe bet when it comes to increasing the value of your home. But what is the home upgrade with the worst return on investment? Believe it or not, a new bathroom addition results in a mere 56.2% return. This is mostly due to the relatively high median cost of the improvement, $42,233. Keep this in mind when considering adding another bathroom to your home. The added convenience may not be worth the $18,506 that you'll lose on the investment.
If you do choose to upgrade your home features, don't think these expenses all have to come out of pocket. Achieva offers a wide variety of construction loans that can help ease the financial burden of home renovations. See what options are available to you and enjoy upgrading your home!