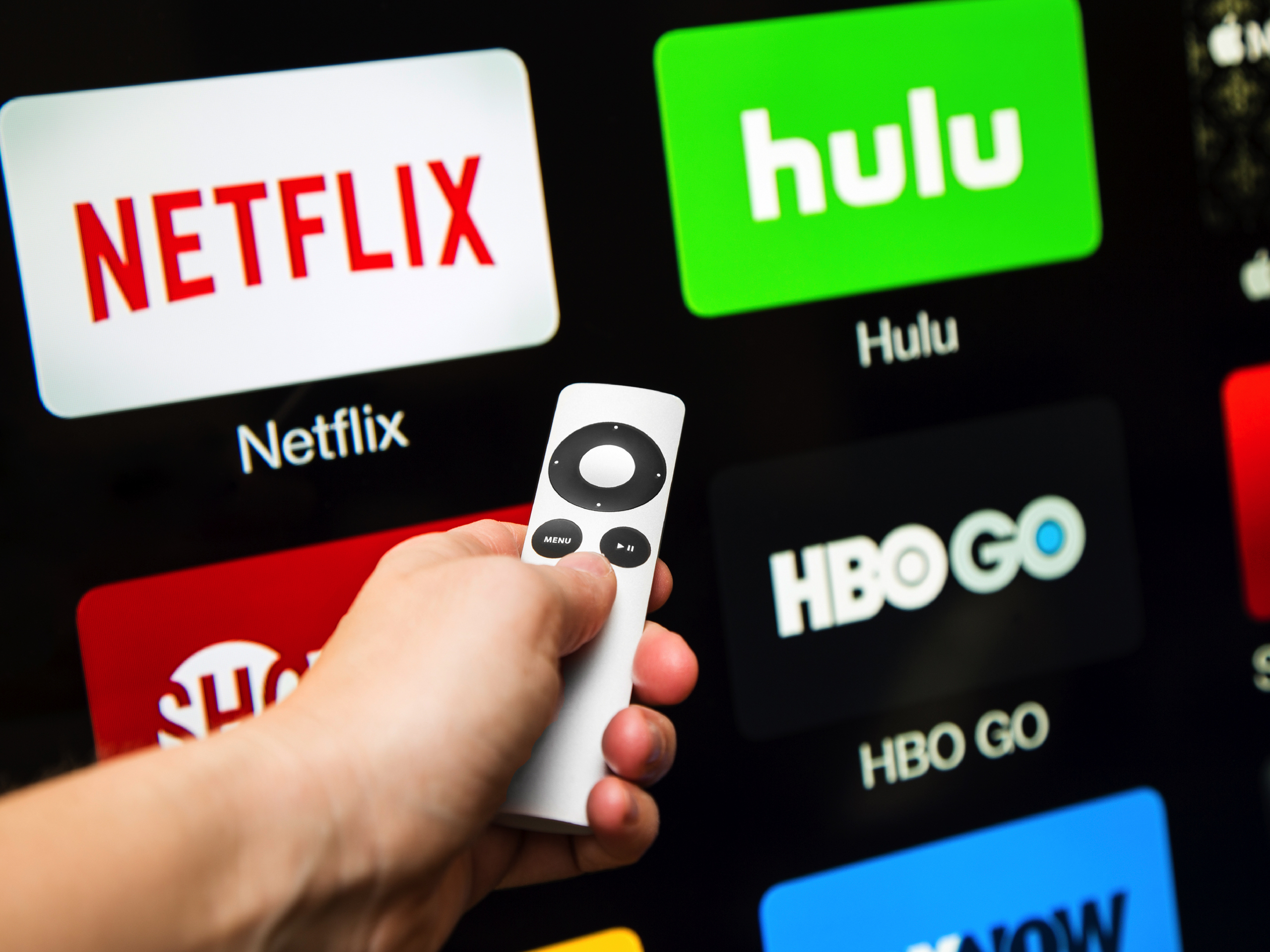 A recent study from the Liechtman Research Group reported that the average monthly cable TV bill is $99.10, a whopping 39% increase since 2010. When you add in taxes, fees, and equipment costs, it doesn't take long for that number to balloon to $150 or even $200 a month. With all of the various entertainment options available today, it may be time to strongly reconsider shelling out that kind of cash every month for traditional subscription-based programming. For a small investment of around $100, you can purchase a Roku, Apple TV, or similar device and begin streaming online content directly to your TV. Here are a few alternatives that can provide you with quality programming at a fraction of the cost of traditional subscription-based cable or dish services.
Netflix® – Unless you've been living under a rock for the last decade, you've probably heard of Netflix. Starting out as a mail-based DVD rental company, Netflix quickly grew into an online streaming powerhouse. A basic Netflix streaming subscription will set you back a mere $8 a month, with upgraded HD and 4K options coming in at $10 and $12, respectively. Netflix is filled with a large variety of movies, updated TV series, and original programming. Basically, if you can't find anything to watch on Netflix, you're not looking hard enough!
Hulu® – If you're considering cutting cable and are concerned about missing your favorite network programming, Hulu may be your answer. Since it's backed by the corporations that produce many of the popular network series, Hulu has a wide selection of up-to-date TV programming. An ad-supported Hulu subscription is only $8 a month, and for only $4 more a month, you can get rid of those ads completely. Hulu also offers a one-week free trial, so you can conduct a "test run" before deciding to cut your cable for good!
Amazon Prime® Instant Video – When you subscribe to Amazon Prime, you not only get free 2-day shipping on amazon.com "Prime" items, but you also get access to great streaming programming. Amazon Prime Instant Video features a wide selection of movies, TV shows, and Amazon exclusives. Plus, it supports 4K resolution. All for an annual subscription fee of $100.
iTunes® – If you use an Apple TV®, iMac®, iPad®, iPhone®, or other Apple device to stream content, iTunes is a great option for movies and TV programming. The iTunes store is full of new movies that you can rent or purchase, as well as a selection of free TV shows. If you are addicted to a television series that you can't seem to find anywhere else online, a series subscription on iTunes may be the answer. Most series subscriptions are around $25, with longer series (like The Walking Dead) costing closer to $50. This gives you access to all episodes of that series, with each episode becoming available for download within 24 hours after the original airing time.
TV Antenna – Although it may seem like somewhat of an "old school" solution, TV antennas have come a long way since the "bunny ears" days. All TV broadcast signals are digital now, and depending on your location, you may be able to pick up HD and standard definition channels on your TV by using a simple antenna (yes, even bunny ears will work). There are a number of affordable antenna options available, including easy-to-hide flat antennas that can be mounted behind wall-hanging televisions. If you feel like breaking out the old VCR to record programming, feel free, but there are other modern solutions available to record your favorite broadcast shows. Devices like the Tablo will set you back $200-$300, but will allow you to schedule and record broadcast programming, similar to the way a DVR records cable programming. You can then stream these recorded shows through your smartphone, tablet, smart TV, or media-streaming device.
When it comes to cutting cable or other high-priced subscription TV service out of your life, there isn't a "one size fits all" solution. It's best to take a moment to audit your individual TV viewing habits. What programs or series do you consider to be essential, and which ones can you live without? Of those "must watch" programs, where can you view them? If you find that you can fulfill 80%-90% of your programming needs with one or two of the above solutions, then it might be time to finally say goodbye to cable TV. You'll be able to continue watching the program you love, and you'll save a substantial amount of money every month. It's definitely a win-win!