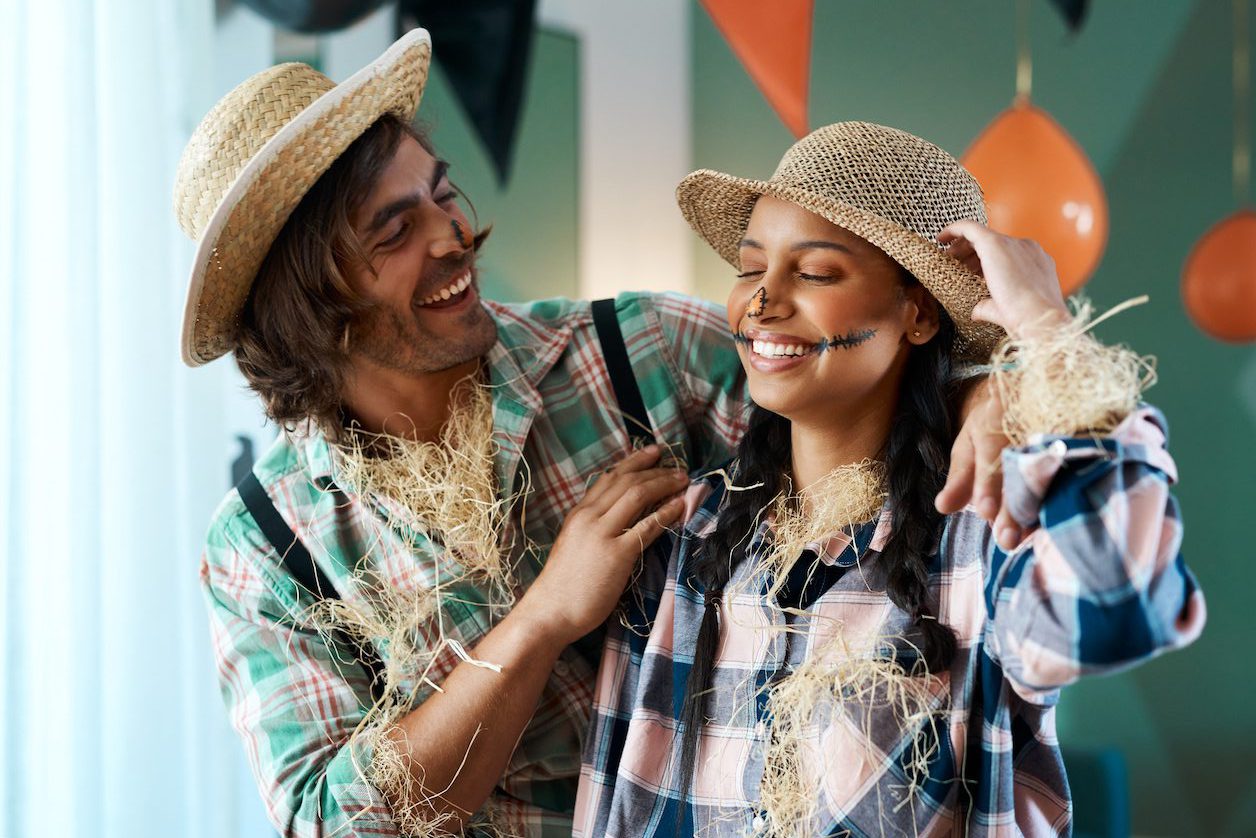 With Halloween just a few days away, there are plenty of people that still do not have a costume yet. If you're in this position, don't worry. You are not alone. 
Unfortunately, the biggest complaint with looking for last-minute Halloween costumes is that it can get expensive. In fact, consumers spent  $3.32 billion on costumes in 2021. There are fewer options on the shelves, and purchasing scary dress-up items online usually includes expedited shipping charges since the date is so close.
To address this issue, we put together a brief guide on how to save money on last-minute Halloween costumes. You'll get tips to enjoy the enchantment; just in the nick of time. Ready to celebrate all the spooky festivities? Continue reading to learn more.
Don't be afraid to DIY
Pinterest is your best friend when it comes to getting creative ideas. There are thousands of do-it-yourself costume tutorials that can be made from things that are lying around your house. The best part of all, you don't have to be a DIY deity to accomplish a fun yet horrific look. There are countless pins that require very little craftiness, such as no-sew Halloween capes and so much more!
Although this is a great tip, be mindful not to spend too much gathering extra supplies to make your costume. Using what you already have is the key to keeping your Halloween spending at bay.  
Shop for costumes a few days before Halloween
This one is risky, but if you don't want to make a costume, shopping a day or two before the occasion can save you a bunch of money. Many of the seasonal pop-up stores close right after Halloween. They try to move as much inventory as possible (at any price) before ending the season. If you decide to try your luck with this method, you must remember not to be very picky. In exchange, the payoff is finding a unique costume at a fraction of the regular price. Who said waiting last minute was always a bad thing?
Swap a previous year's costume with a friend
Many people have Halloween costumes from previous years that they will never use again. Instead of having outfits in your closet collecting dust for no reason, ask a friend if they have an old Halloween costume that they would like to swap. Trading gently-used costumes will not only save you and your friend money, but you will also be helping the environment. Also, since Halloween is traditionally an informal event, upcycling a costume is much better than throwing it away.
According to this Halloween quiz, there's one costume that has been consistently the most popular year after year. As long as your friend has a different variety of costumes than yours, you'll be good to make the exchange.
Thrift stores have a surprising amount of last-minute Halloween costumes
Thrift stores are great places to put together last-minute Halloween costumes. They carry gently used and vintage garments for reasonably low prices. For example, an old 80s-style dress is only a few dollars at the thrift store. Tear it up, and you will instantly become a zombie prom queen for Halloween. The same low prices go for suits, hats, or other accessories. Use your imagination to make your vision of the perfect fright come to life.
Need more money-saving content? Continue following the Achieva Life Blog for additional finance and lifestyle articles.