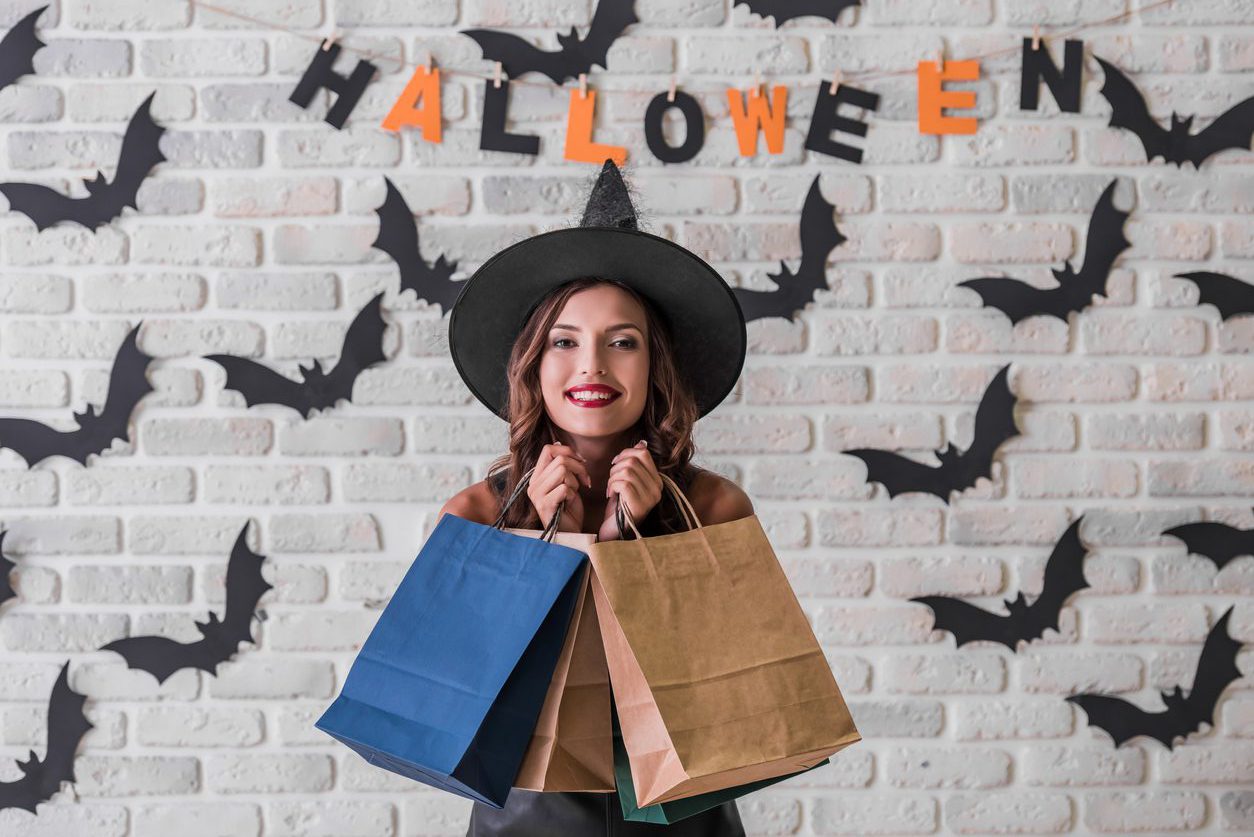 The end of October makes way for its most recognized holiday. With all the excitement, this year's Halloween economics deliver surprising numbers. Are you ready to count the predicted spending statistics of ghosts and ghouls across the US? We have the figures below (if you dare).
When are people making Halloween purchases?
In terms of Halloween economics, multiple impacts have come into play. According to the National Retail Association, 45% of Americans make their Halloween purchases in September. That's an increase of 5 points from 2020. 
Still, consumers spend well into October. Previous reports show a boom of transactions after nightfall on the actual holiday. Since celebrations usually occur late at night, there's plenty of time to shop for last-minute party food.
How many people trick-or-treat?
12% of the US will go trick-or-treating this year. Additionally, many more plan on having private house parties or functions. If you think about it, it all adds up to a lot of Halloween decorations and costumes. Here are some more figures relating to predicted spending:
costumes – $3.32 billion
decorations – $3.17 billion
candy – $3.00 billion
greeting cards – $.66 billion
Florida ranked #14 for Halloween-related purchases on Groupon per capita. When it comes to spooky festivities, we make it a big deal.
How to survive the large scale of Halloween economics
Even though we collectively spend large numbers each year for Halloween, there are still ways to save. To give your wallet a break, try:
1. Using a consignment or community trading program to purchase costumes
2. Purchasing only reusable decorations
3. Looking online for BOGO candy deals at local stores
4. Considering one family tradition for Halloween, instead of multiple events
Have a GOOD Halloween
This year's Halloween economics and statistics increased dramatically. Nevertheless, you can make a few minor adjustments to avoid the fright. Watching trends and planning will help with any budget. Here's to a GOOD and happy Halloween.