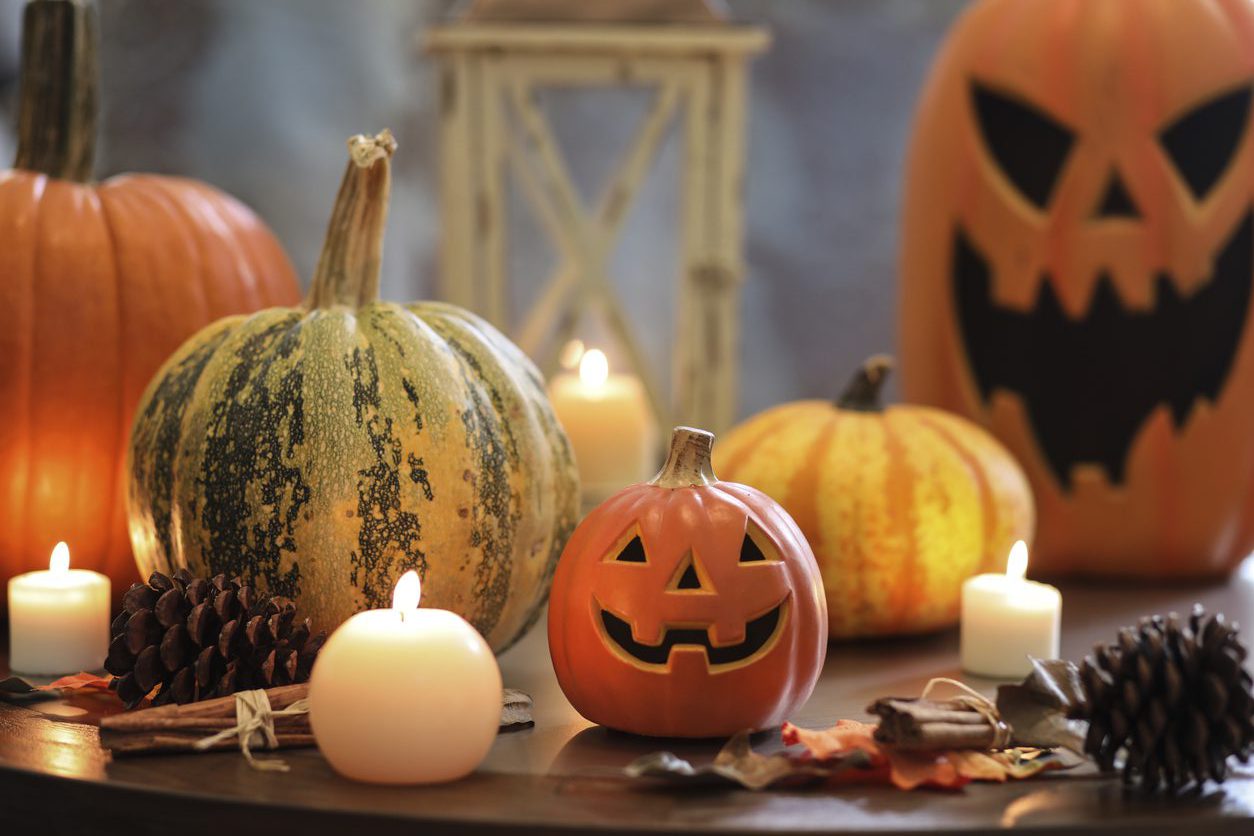 Pumpkins? Check. Fake skeletons? They're in the cart. What else should be on the list? Even after grabbing just a few items of gory decor, the costs quickly add up. Are you being tricked? View the most recent Halloween spending statistics to find out.
Halloween 2019 expenditures
A 2020 poll showed that only 58% of Americans plan to partake in Halloween activities this year. Yet, the economy expects a surge of expenditures as high as $8 billion. The figures make sense until you compare the Halloween spending statistics of 2019. Last year, 68% of Americans participated, spending $8.8 billion. 
Why is there such a close equivalent in spending? 
Analysts believe, even with a smaller group of participants, this year's consumers are willing to spend more. 
Will the Coronavirus cancel Halloween?
President and CEO of Spirit Halloween, Steven Silverstein, stated the concern over Halloween cancellations. After a rumor went viral regarding the national closure of Spirit Halloween stores, he and his team swiftly addressed the situation via social media and press releases.
Per a recent interview, Silverstein stated the stores had "encouraging initial results" and anticipate sales to be on par with last year. Many businesses that support Halloween are optimistic that there will be only limited cancellations. 
How to save money on Halloween
While the statistics expect high spending this Halloween, there are many ways you can save. Read our five tips below.
1. Be wary of the DIY.
Doing things yourself can save a lot of money. That's because you absorb the costs of labor. However, in regards to making a costume, most of the expenses come from purchasing the materials. Retailers have more ability to obtain textiles (including specialty fabrics) than we do. They pay a much lower cost per unit as well. To save money this Halloween, vow to nix the DIY and opt for a pre-made costume. 
2. Limit accessories.
After buying the perfect costume, it's time to complete the look. There's makeup, novelty shoes, beads, and trinkets. Before you know it, you've drained your account with very little to show for it. To save money, focus on reusability. For instance, already own black boots and a leather jacket? Work that into a character. Have a fancy wedding outfit that you've only worn once? Put it into the rotation. Be creative, and remember, too many accessories are haunting. 
3. Consider a card that gives back.
If you are going to use credit while purchasing your Halloween items, be sure to use a card that pays you back. Using a card such as the Achieva Cash Rewards Mastercard earns you 1.5% back for every transaction. It's a great way to keep the wallet goblins at bay. 
4. Don't deck the ghostly halls.
There are bubble machines, fog makers, screaming witches, and the sort. It's easy to get carried away. Decking your entire house with over-the-top decor may leave you empty. You can avoid excess Halloween expenses by choosing two quality focal points. Then, while social distancing, let your presence do the rest. 
5. Buy reusable decorations.
Instead of spending year after year for pumpkins, invest in reusable decorations instead. Buying items for long-term use is sustainable and economical. 
Pet influence on the industry  
Another interesting fact regarding this year's Halloween spending includes our pets. The love for our furry friends generated an increase in pet costume purchases, especially among millennials. While some may consider novelty attire for dogs and cats as frivolous, others think it invokes joy. Still, the Halloween industry took note, providing more options than ever before.
Debating Halloween spending statistics 
In conclusion, the discussion about holiday expenditures happens every year. Debating if the cost of participating is a trick (or not) depends on how much it taps into your budget. You can celebrate moderately. You can also save on everything regarding the occasion, right down to the food. Leveling the average figures of Halloween spending statistics is possible. Best of all, you don't need to be spooky to do so.