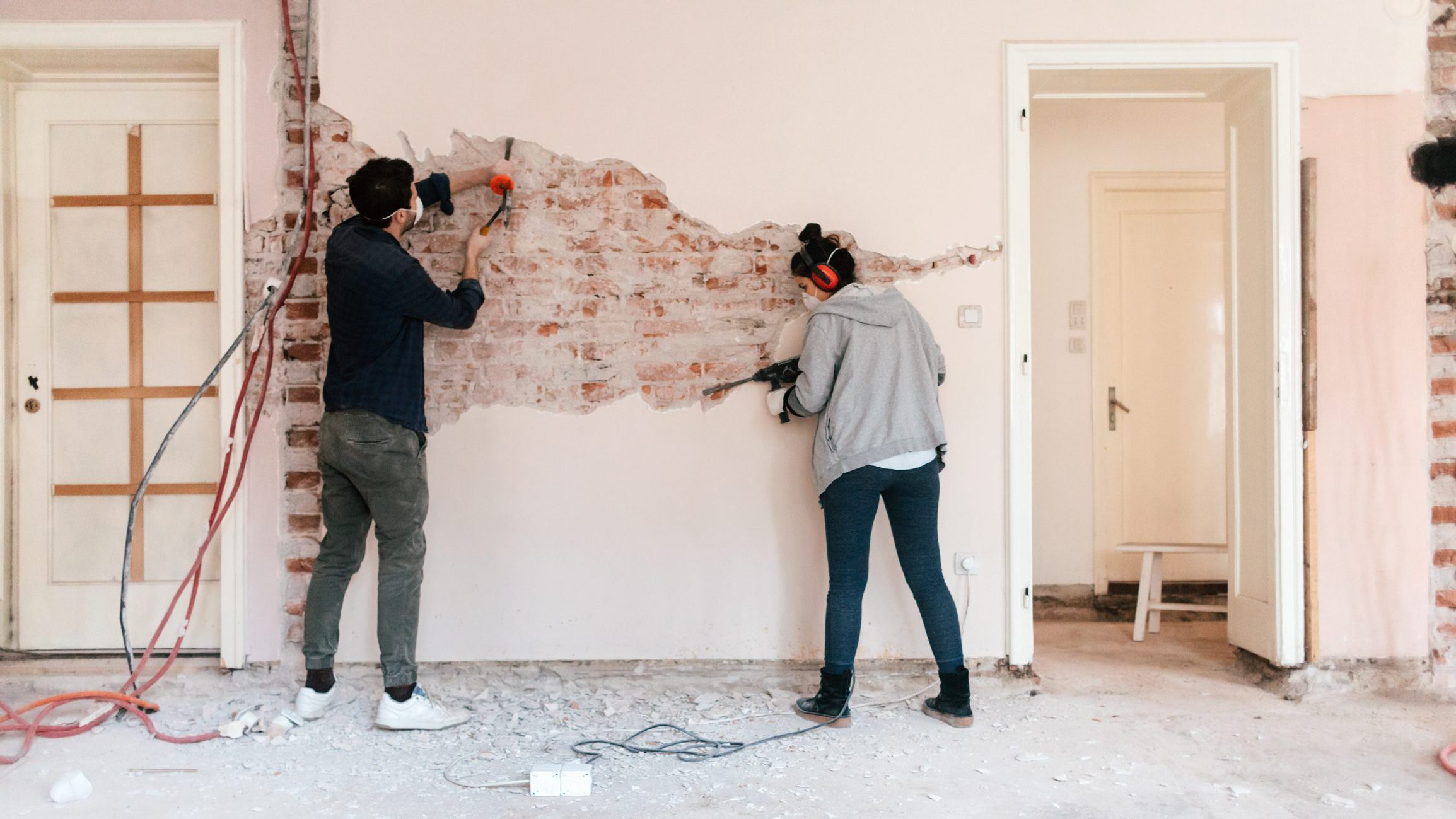 So, you're feeling inspired by Chip and Joanna, huh? Nice! Home improvement can be fun…or a total nightmare…depending on how you approach it. We've all been enchanted by the adorable duo and their magical way of making home improvement look easy—and even entertaining! The side we don't see as much is the stress, budgeting, and failures.
The great news is it CAN be a wonderful, rewarding process. As long as you have a plan, a realistic budget, and the right team backing you up. Your team includes trusted contractors, your bank if a loan is required, and a trusted realtor if you plan to sell.
If you're still looking for a bank you can trust, Achieva would be honored to help you! We offer competitive refinancing loan options. We also treat you like family, and not just a number, so we're here to help every step of the way!
Assuming you've got your team squared away, let's focus on some fun, affordable home projects that give you the most "bang for your buck."
A strong suggestion would be consulting your realtor, or interior designer if the budget allows, on advice. They'll tell you where you should focus the majority of your budget, as well as suggest smaller home improvements, to maximize your results.
Here are some basic starting points that improve the value and appearance of any home:
1. Apply a fresh coat of paint in a neutral, lighter tone in the main living areas
2. Add crown molding to the living room, dining room, and master bedroom
3. Update light fixtures, adding ceiling fans in main living areas and bedrooms
4. Remove popcorn ceiling texture and repaint ceiling a bright white
5. Upgrading kitchen appliances with a matching set
6. Refresh kitchen and bathroom cabinets with a neutral paint color
7. Update kitchen and bathroom cabinet hardware
8. Add/replace the backsplash in the kitchen
9. Replace old wood and refresh stain or paint on outdoor porches
10. Invest in a low-maintenance landscape and lawn by using native, drought-tolerant plants
Great places to get inspiration for DIY home improvement projects include Pinterest, magazines like Better Home & Garden, and popular shows like The Fixer Upper. Your local home improvement store is also a wonderful place to get advice and inspiration!
At the end of the day, kitchens and bathrooms always get you the most return on your investment. On average, an upscale kitchen remodel can result in a ROI of 54% and a minor remodel can get around 81% (1). It's also the areas where most people experience the most satisfaction after the remodel. If you can splurge on one or two rooms, focus on the kitchen and the master bath. Larger renovations are best done by professionals, so make sure you hire a contractor with great ratings and references. Consult with more than one and get referrals from trusted friends whenever possible.