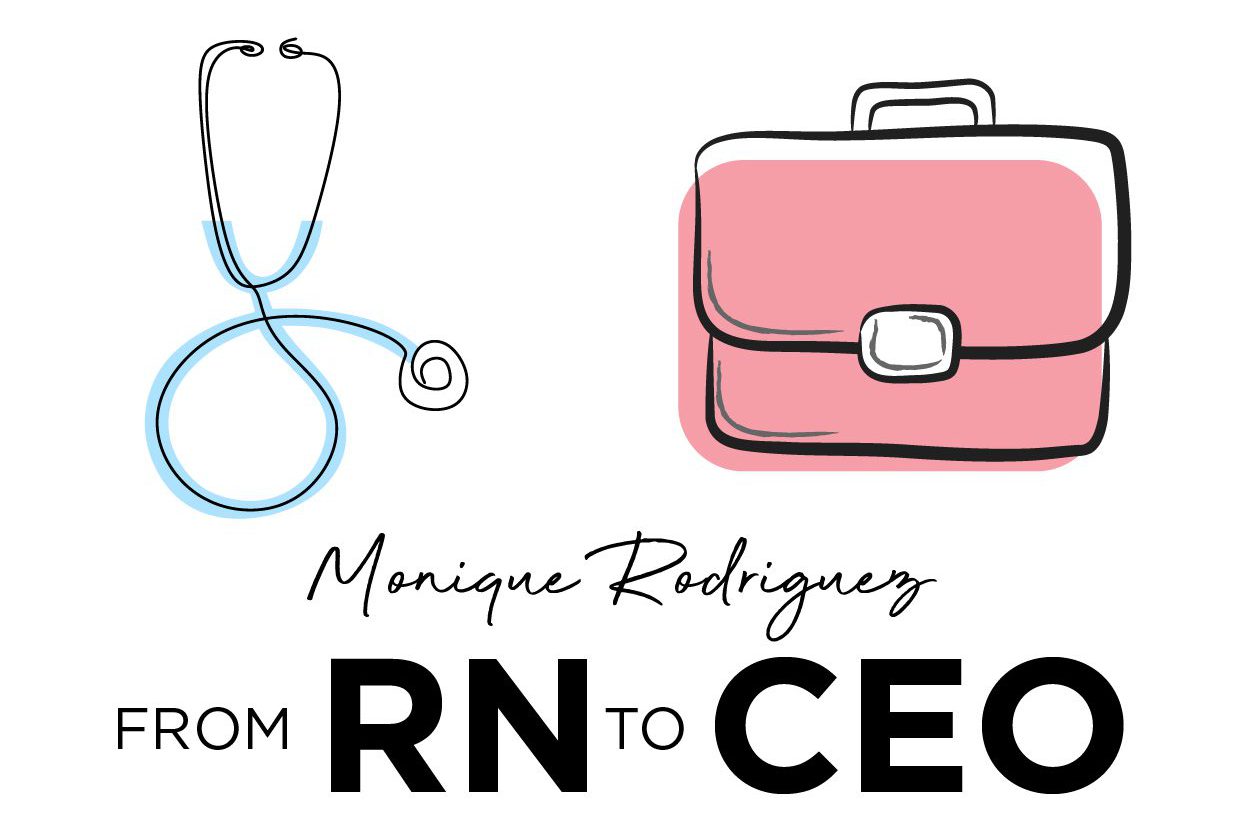 For some, pivoting can be scary. Changing careers after already investing time seems like a loss. However, for Monique Rodriguez, going from RN to CEO meant stepping away from a "survival mentality" and into something more aligned with her dreams. 
In honor of Black History Month, we recognize Rodriguez for her contributions to the healthcare industry. Additionally, we applaud her for her continued approach to holistic self-care. As CEO of Mielle Organics, Monique Rodriguez has found a way to impact the entire industry, bringing change to the mindsets of future generations.
Rodriguez's early career path
Rodriguez worked for over eight years as a registered nurse. She started her career, initially, to make her mother happy. Being a nurse gave Rodriguez the experience of seeing patients with cancer or alopecia. Little did she know that her background in healthcare would prove to influence her future product lines.
Finding her calling
Rodriguez suffered a tragic loss that pushed her to unhappiness. Thinking about her purpose in life, she knew she wanted something different. Using social media as an outlet, Rodriguez shared her beliefs and passions. What started as isolation changed into a community of others relating to her pain. From there, Rodriguez felt the calling to create a natural hair care line. Her gift to society wouldn't occur through nursing; but rather through personal and holistic wellness. 
"You have to be built to continue to climb, to continue to overcome, you have to have the spirit of resilience, and you have to learn to persevere." – Monique Rodriguez. 
Growth and scale
Mielle Organics transformed from a DIY concoction that started in a garage to an international sensation. Rodriguez claims her belief in using only the best ingredients directly affected her success. She chose to forfeit profits in the early stages of her business to maintain her product. Even now, she's often quoted to say, "Always deliver quality over quantity."
The brand now has over 30 products in major retailers, including Target, Walmart, and Walgreens. It pioneered the use of rice water in a consistent formulation and reduced the hours-long process associated with the trend. Rodriguez not only grew her business by carefully listening to her customers, but she also brought it to scale with innovation. She's willing to take informed risks and walk new paths. Sometimes labeled as an unconventional CEO, the proof is in the profit pudding. 
Monique Rodriguez on the beauty industry
Rodriguez finds new passion within her industry. She gets excited about the evolution of diversity, inclusion, and representation. It's a good time for growth and to be an entrepreneur. She's learned that failure and heartache are not final; the end is never really the end. 
Mielle Organics continues to come out with new and exciting products. While the mainstream switch to eCommerce has her attention, Monique Rodriguez stays competitive and plans accordingly. "I don't let the fear of the unknown hold me back… my advice is to never stop learning."