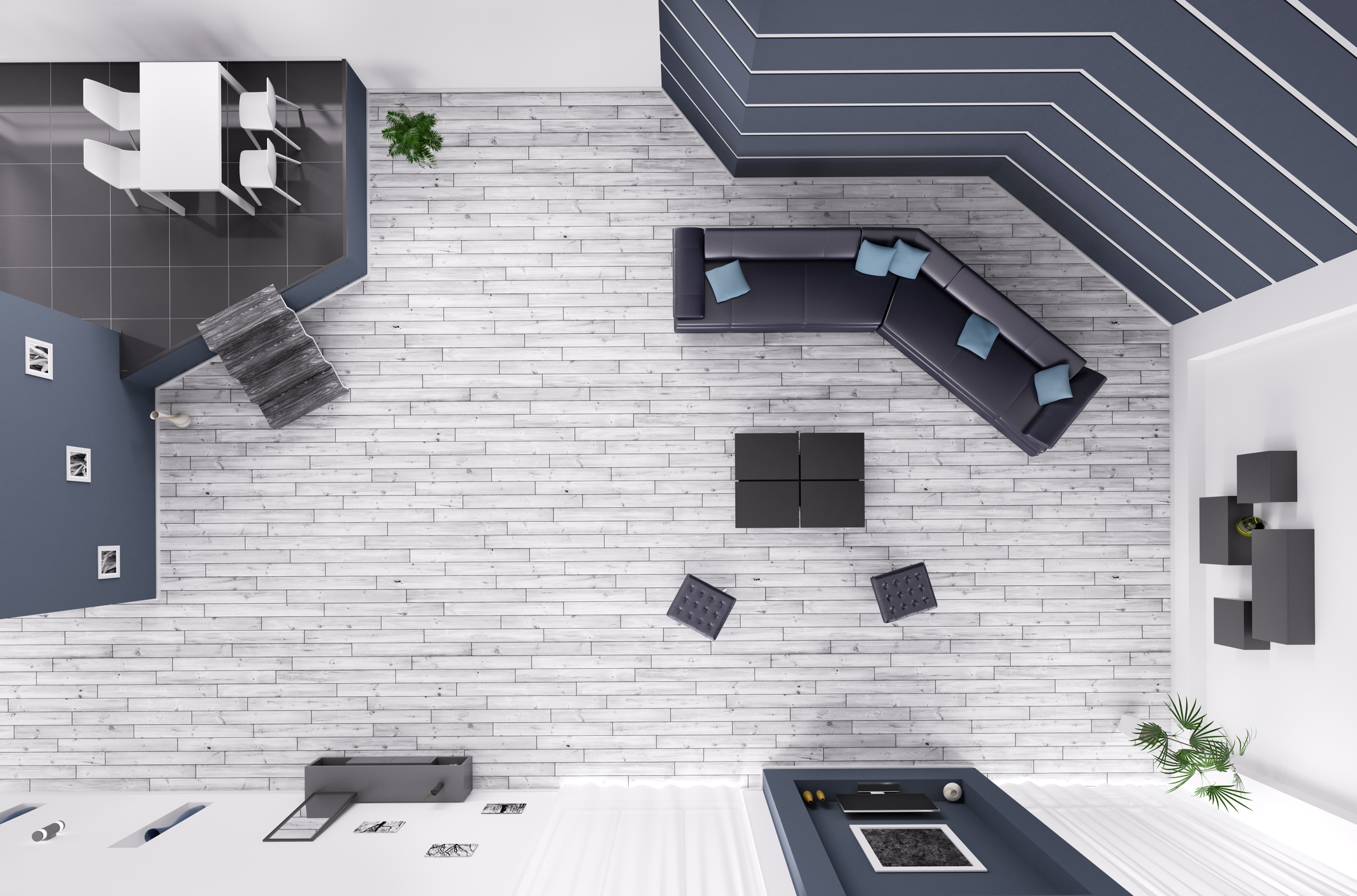 Spring is close and with the refreshing turn of the weather, also comes the desire to spruce up our homes. There are so many hot new trends in decor that it's easy to get swept away. Let's face it, Joanna Gaines is no longer on Fixer Upper but we still need advice on how to style our homes. Hence, we rounded up the best tips for redecorating your living room so it can look like a million bucks. But don't worry. We did not neglect any facts about budgeting. In fact, this post will show you how to get the looks, without the hefty price tag. Continue reading to learn more.
Let's talk about the "Big Three"
Before we break down ways of redecorating your living room, let's discuss the most critical elements of decorating. The "Big Three" includes lighting, color, and furniture. These three items set the tone for your entire living room, while everything else can change on a whim (or if you're feeling seasonal). Thus, it's important to choose these wisely. Here are the first ways to upgrade:
Lighting: Nowadays, the brighter the better. At the same time, we understand that after a hard day of work, nothing is better than sitting on the couch to relax with our favorite shows. That is why bright lighting is essential; but dimmers are, too. When you upgrade your living room, stick with specialized dimming switches.
Color: Think of the goal of your living room. Is it a sanctuary to watch television? Or is it a place of gathering and communication? What do you vision for this space? Now, once you have that in mind, chose a color that invokes that very feeling. Although we'll go more into color later in this article, keep this concept in mind before you begin repainting.
Furniture: You should have at least 2 pieces of furniture in your living room. Some prefer a chair and coffee table combination; while others prefer a sofa and loveseat vibe. Just the same as lighting and color, your furniture also sets the course of actions that will happen in your living room.
Time to declutter
The modern trend in home decor includes clearing the shelves. To upgrade your living room to look like a designer's dream, you must get rid of the clutter. Most upgraded living rooms have plenty of visual whitespaces. Furthermore, they allow lots of room between each object. This gives the impression of intention with design, and also let's the main focal pieces stand out.
Make it pop
So, revisiting the suggestions about the best color to use for your living room, it should portray the feelings you desire for that space. Since walls are not so easy to paint, home designers have come up with a great solution. It's called, "Make it pop." They start with neutral or soft colors for the walls and keep the stronger opaque colors for the accessories. We've provided some examples:
• Productivity Vibe- Bright white walls with solid gray pillows and accents. Contrasting black and white pattern prints as wall decor. This room is great for reading or working on the computer.
• Relaxation Vibe- Soft beach blue walls with white or tan accents. Stocked with plenty of family photos and cozy blankets. Visitors to this room are ideally encouraged to fall asleep on the couch.
• Neutral Vibe- Gray or tan walls with light brown accents. Typically matched with houseplants or simple vases, this room is nonchalant and versatile.
Update the artwork
You can make big leaps in redecorating your living room simply by changing the photos on the wall. This is an inexpensive hack that adds value to any living room. There are tons of DIY tutorials, as well as many places to purchase sleek prints. If you could choose only one upgrade, the artwork/wall hangings will make the most impact.
You're all set up for redecorating your living room
Now that we've covered some basic ways to modernize your living room, all you need to do now is to start. Remember your important elements of lighting, color, and furniture and after that, everything else will go into place.