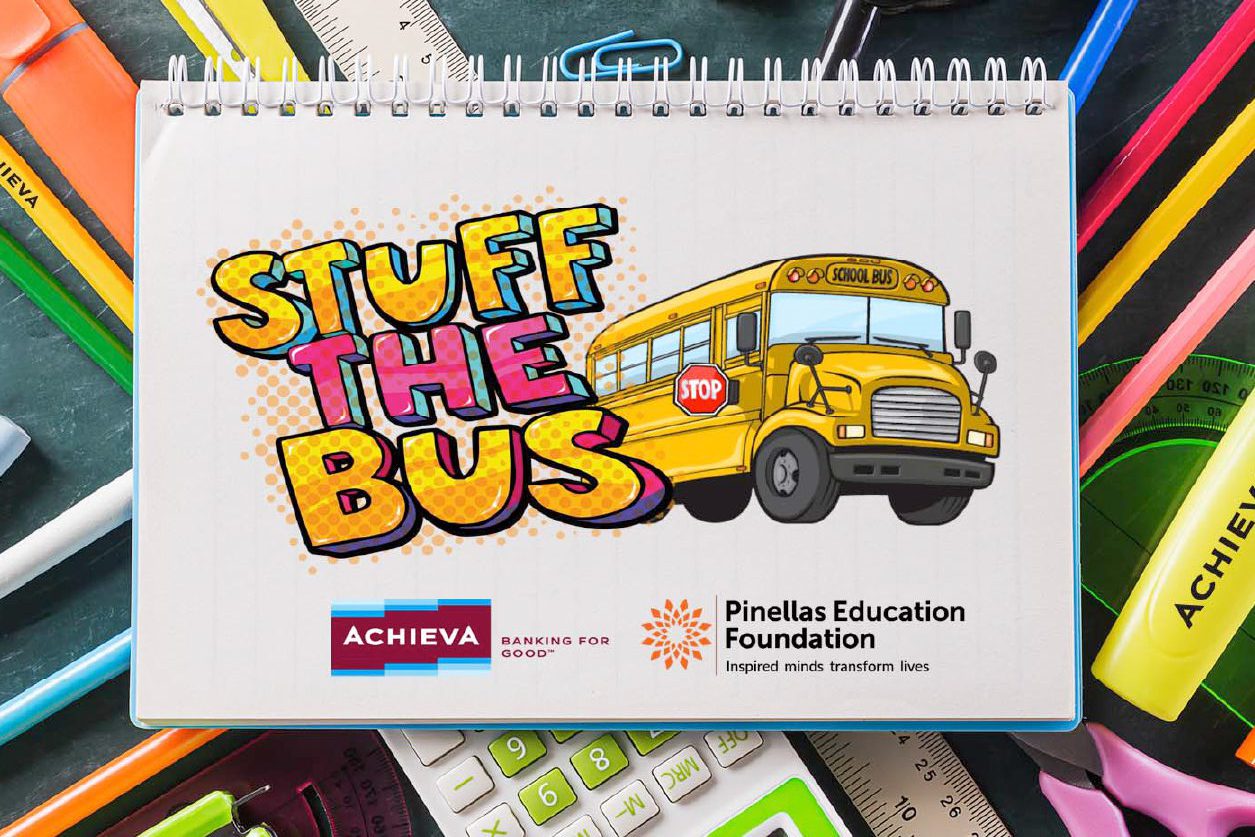 Achieva Credit Union has partnered with the Pinellas Education Foundation to supply local students with essential back-to-school items. The school supply drive helps the economically disadvantaged and provides resources to aid in education preparedness. Over 60% of Pinellas County students fall into this category. Help us Stuff the Bus to make a difference.
Join us for Stuff the Bus Day!
We look forward to loading the generous contributions from our community onto yellow school buses. In 2019, the drive collected a total of over 10 thousand pounds! Let's make this year just as successful.
Branch: Achieva Credit Union Largo
Address: 12580 Seminole Blvd 
Date: August 6th
Time: 12-6 pm.
Those who cannot participate may still donate until August 19th by dropping off supplies at select Achieva branches. 
Requested items for the school supply drive:
Backpacks / 3-Ring Binders / Crayons / Colored Pencils / Composition Books / Dry Erase Markers / Erasers / Glue Bottles / Glue Sticks / Highlighters / Index Cards / Pens / Pencils / Pencil Sharpener / Notebook Paper / Pocket Folders / Scissors / Spiral Notebooks / Rulers / Washable Markers
The Pinellas Education Foundation and Pinellas County Council PTA will distribute each item collected.
Additional ways to give:
If you're looking for more ways to give, go to Pinellas Education Foundation's virtual school supply drive via AmazonSmile. Your donated items will be shipped directly to Pinellas County Schools for distribution. Additionally, AmazonSmile will grant 0.5% of all proceeds to the fund.