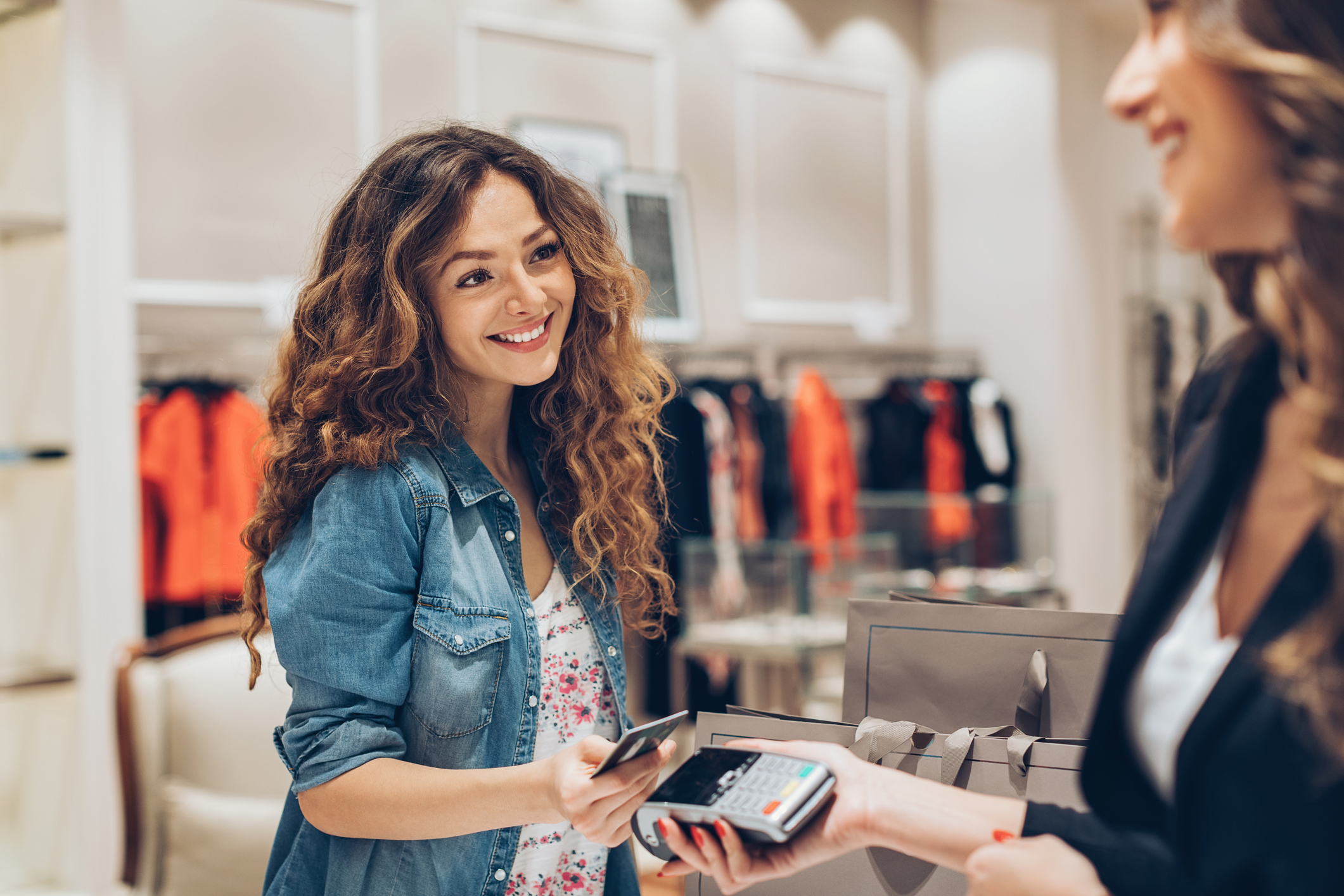 "Would you like to receive an additional 20% off today?"
If you've ever shopped at a retailer with an in-house credit card this is a familiar refrain. The smiling cashier informs you that if you open a credit account you can receive an amazing discount off your purchases that day. It's an enticing offer, especially if you are making a high dollar purchase. How do you decide if opening a new credit line is worth the immediate discount? Understanding the benefits and detriments of different types of credit cards will make you a savvy consumer.
Foremost, please realize that any type of credit card will affect your credit score. Your credit score is a measure of how responsible you are with debt, so accruing credit and paying debt in a timely manner is critical to earning and maintaining a good credit score. The higher your credit score, the more likely you are to be approved for large purchases, such as auto or home loans. Additionally, higher credit scores earn lower interest rates on those loans. Therefore, it is in your best interest to build your credit wisely.
Branded Credit Cards
Branded credit cards, also known as bank cards or major credit cards, carry familiar names: Visa, Mastercard, American Express, Discover. With few exceptions, they are universally accepted by merchants in exchange for goods and services. Each of these cards comes with a pre-determined credit limit and you are allowed to spend freely until you reach that limit. Many bank cards have special programs that offer travel rewards or cash back on qualifying purchases. Balance transfer cards allow you to move balances from existing high interest rate cards to a new account at an extremely discounted rate and offer a term of 6 – 18 months to pay it off with no penalties. The interest rates on these cards vary depending upon your personal credit situation.
Branded cards can be a little difficult to obtain, especially if you are establishing credit for the first time or if you are rebuilding credit. In order to qualify, you generally need to show consistent income and not be carrying a staggering debt load. Credit card companies want your business, so they have different programs suited to just about every income situation. Frequently your best option is to apply for a major card through your credit union, as they are familiar with your banking patterns and can approve cardholders more easily.
Store Cards
Store cards, or private label retail cards, are limited in scope, usually accepted only at one store or a family of stores. Store cards are generally easier to qualify for, according to Christopher Viale, board chairman of the Association of Independent Consumer Credit Counseling Agencies. Private-label retail cards can be "a good point of entry for someone trying to establish credit." Frequently merchants will offer other perks in addition to a same-day discount, such as coupons, incentives or advance notice of sales.
While store cards offer some great advantages, there are a few disadvantages as well. First, because they have a smaller consumer base, the interest rates tend to be higher. If you carry a balance on these cards you may end up paying more in the long run. Second, they tend to have lower credit limits, which can cause you to reach your credit limit faster. By itself this isn't a bad thing, but if you have a collection of private label cards all nearing their credit limits it could hurt your credit score. That's because your overall credit score is partially based on credit utilization, which is defined as the amount of debt you are carrying versus the credit extended to you. If you have a $400 credit limit and you are carrying a $300 balance, your utilization is high. In general, you want to aim for a utilization rate of 30% or less in order to keep your debt ratio low.
Knowing the advantages of these different types of cards will help you select the scenario that is best for you. If you are just beginning to build a credit history, opening a couple of store cards, using them wisely and paying them down will demonstrate responsibility, and will make it easier for you to obtain a major branded card. If you have sufficient credit, you can compare the advantages of different branded cards (travel miles, cash back options, discounts at specific business types) and choose one that suits your needs. Keep in mind the balance transfer option, which is great for anyone carrying a high interest balance on one or more cards. Having time to pay off that debt without significant interest can be a lifesaver.
A word of caution: credit cards are often used as a means of instant gratification, without thought to how the debt will be paid. Use your credit wisely. Living within your means is the only way to guarantee that debt will not take over your paycheck. If you must place a large charge on your card, make a plan to pay it off as soon as possible. That way you can build a healthy credit history without fearing the monthly bill in your mailbox.
*APR= Annual Percentage Rate. The promotional balance transfer APR of 1.9% will be applied to balance transfers which post to your account through your January 2019 billing cycle. Following the January 2019 billing cycle, your standard APR of 9.90% to 17.90% for balance transfers, purchases and cash advances will apply based on your creditworthiness. For College Life MasterCard products, the standard APR for balance transfers, purchases and cash advances is 13.90%. Offer open to existing and new cardholders subject to credit approval. Additional limitations, terms and conditions may apply.