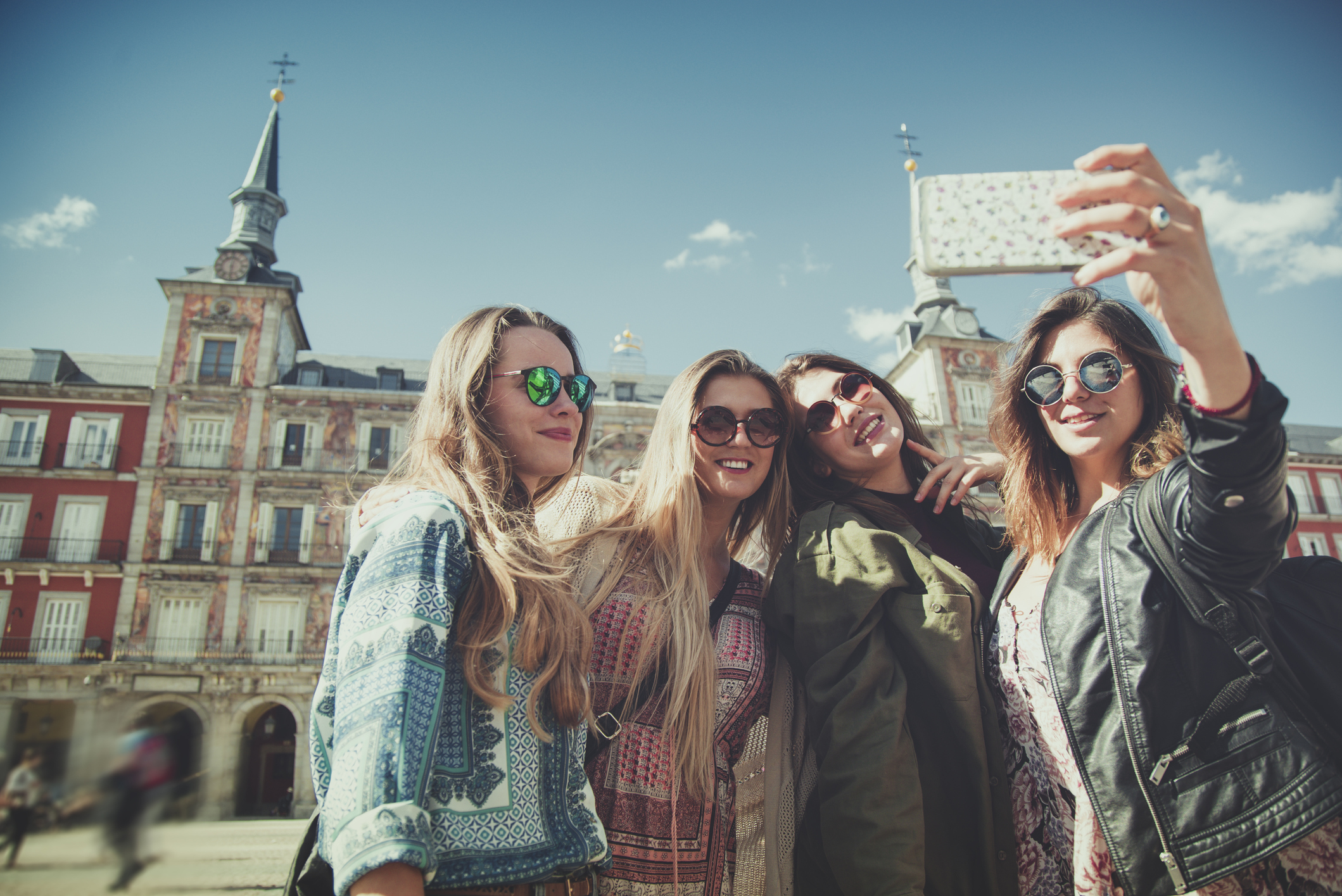 Traveling with friends sounds like a good idea – one big, Instagram-worthy party – until you're in the thick of it and disagreements occur. Difficulties often develop around money, especially when some of the travelers need to stick to a budget. A little planning ahead can keep the party on track and mishaps to a minimum. Follow these suggestions to avoid awkward situations:
Before You Go
Institute a clear channel of communication. Gather everyone in the same room and plan the trip together. Be sure that everyone has the opportunity to make suggestions or voice concerns. Ensure that each person feels free to share their opinions, whether it be about the location of the hotel or the timing of departure. Establish vacation goals as a group. Ask yourselves, "What do we want to get out of this trip?" Make a list of these goals and bring it with you. Be sure to include alternate activities in case of inclement weather or attraction closures. Keep in mind that everyone has different stamina levels – be prepared to change plans if half your group is exhausted! Plan at least one unscheduled day so that those who want to relax can feel free to do so without pressure from the group.
Talk Money
Most vacationers don't have unlimited funds, so it's wise to talk about expenses before the trip begins. Each person should pay for their own airfare and lodging. Establish a group travel fund – with each person contributing the same dollar amount – to be spent on group needs, such as cab fare, groceries, gasoline, etc. If the fund runs low, each person contributes the same amount again as necessary until the trip is over. Any remaining funds should be divided evenly among group members at the conclusion of the trip.
Use Smartphone Apps
There's always one group member who doesn't get the memo about appropriate clothing. Packpoint is an app that generates a packing checklist based on weather forecasts, specific activities, and general conditions for your destination. If you are visiting a foreign country, XE Currency is an outstanding currency converter that is constantly updated to reflect live exchange rates for most world currencies. Looking for local information? Both TripAdvisor and Yelp are available worldwide, and offer reviews, photos, and videos posted by other travelers. No slick marketing shots here – just honest opinions from visitors like you. Yelp is especially helpful with dining and nightlife options. Navigating unfamiliar cities has become much easier, with apps like Google Maps and Citymapper, which is designed to assist with using public transportation. Of course, Uber is at your service practically anywhere in the world, and sometimes having a local resident transport your party will save the most money, time and aggravation.
Taking the time to map out your journey, and giving every group member the opportunity to participate in the planning, is the best way to ensure a tension-free trip. Traveling creates lasting memories, and sharing those experiences with people you care about can bring you closer, strengthening lifelong friendships. Bon voyage!