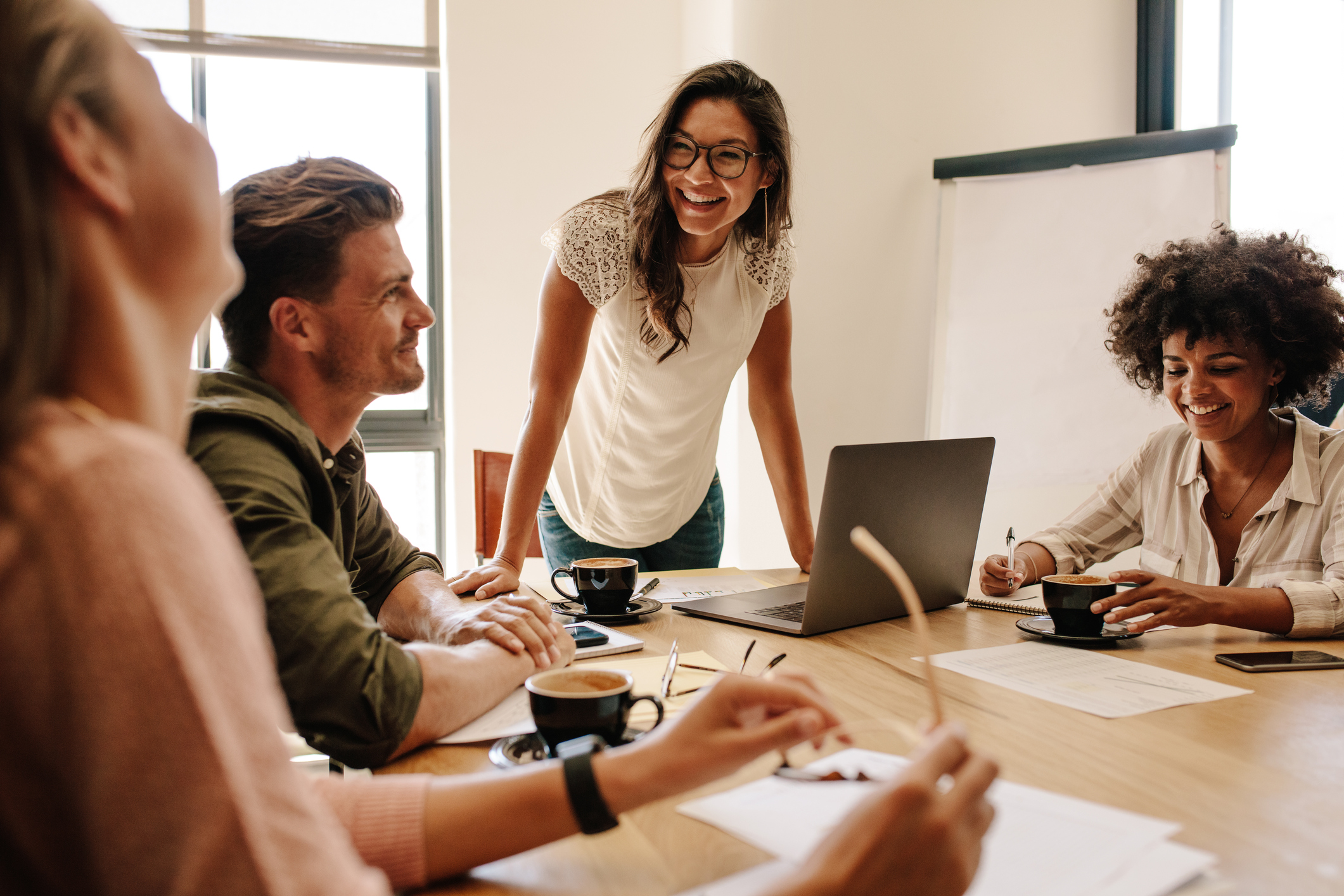 Owning a small business is a great endeavor; however, it always seems like there are so many responsibilities. It feels as if everyone involved has to do their part in order for the company to continue growing. One non-participating employee inside of a small business can make a huge negative impact. That's why good morale and unity are important. Want to know ways to boost the work environment and get everybody motivated? Look no further. Here are 4 team building activities that will rock your small business.
Exercise 1: Coffee and Brunch
Nothing covers ground quicker than a good cup of coffee. Pair it with some fresh baked goods and your team is ready to listen. Organize small brunches on off-peak days. Divide the employees into groups according to their schedule. Then, meet with each of them. Keep conversations natural and let the employees decide if they want to open up about work matters.
Team building activities like this are great because they offer a peaceful setting for discussion. Furthermore, the team will be able to make small talk using a relaxed tone. Routine social gatherings for your team will help them get to know each other better.
Exercise 2: Be a local volunteer
Look for ways to help the local community surrounding your small business. Ask for volunteers and start making proposals. Since everyone has to work together for social good, it will strengthen their cooperation and project management skills.
Exercise 3: Sign up for a marathon together
Offer the employees of your small business the chance to sign up for a marathon together. Everyone will wear company shirts to the marathon as representation. Add incentives, like 15 minute time off coupons, if they sign up.
Not only do great team building activities like this one improve the health of your employees, it also keeps the adrenaline flowing. Your employees stay constructive, competitive, and ready to run.
Exercise 4: Complete a reflection huddle
At the end of the day, gather all of the employees together for a reflection huddle. Have them discuss the day's wins and losses. Also, mention goals for tomorrow. Brainstorming as a group will strengthen team unity. Additionally, it will keep everyone on the same page.
Team building activities are worth the effort
In conclusion, good morale and team unity are beneficial for any small business. Overall, these exercises create more cooperation and improve company dialogue. Try out these 4 team building exercises and before long, you'll notice the positive differences.