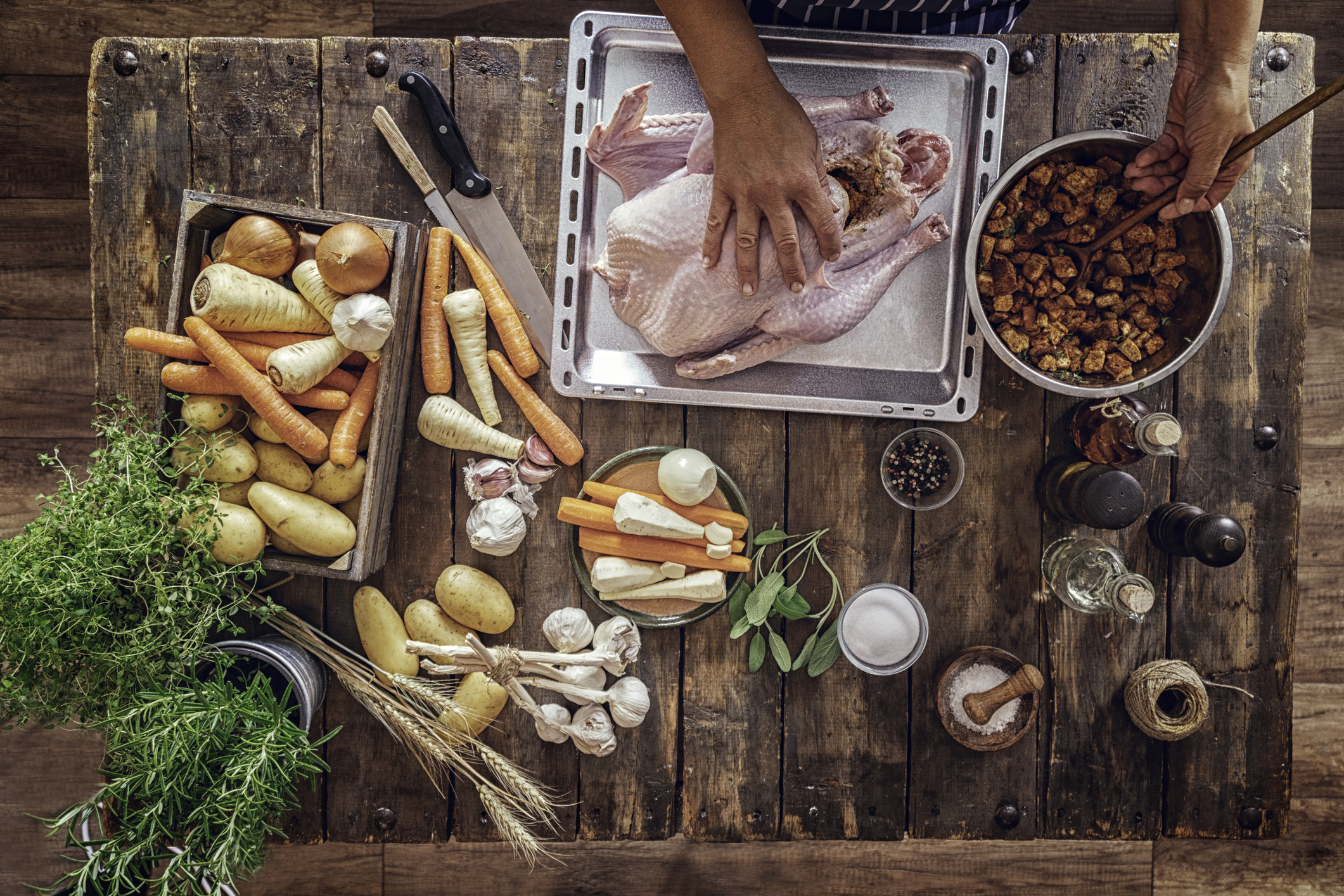 There are some holiday traditions that will never fade. Year after year, we recreate our favorite memories and gather around the turkey. While many love participating in Thanksgiving dinner, not everyone is thrilled about hosting. Some worry that hosting requires a ton of preparation, as well as a bunch of money. But what if we told you there was a different way? Learn how to do your Thanksgiving grocery shopping in less time and with less expense. We have all the helpful tips below.
Simplify your menu
First and foremost, in order to ease into Thanksgiving grocery shopping, you must simplify the menu. While creativity is honorable, it can add a lot of unnecessary stress. You already know your guests love traditional mashed potatoes. Why complicate things by planning brown butter, pancetta, and garlic mashed potatoes? Stick to the classics and save money by skipping the extras.
Buy in bulk
Buying in bulk is a great way to cut costs. If you know you're going to need a large amount of an item, lower the price by purchasing it from a wholesale store. In comparison to grocery stores, meats, cheeses, and hors-d'oeuvres usually cost less per pound at Sam's Club or Costco. Other items to consider include disposable plates, silverware, and cups.
Assign side dishes
While the host typically provides the turkey, the host can also assign the sides. Call your guests and ask if they can make something for Thanksgiving dinner. This will save you some time in the kitchen and also make your Thanksgiving grocery shopping list a little shorter.
Try store pickup
Many stores offer free grocery pickup when you order online. By ordering online, you skip the hassle of searching through the aisles and running with the crowds. Additionally, you nix any temptation to impulse buy from pretty in-store displays. This year, try doing your holiday grocery shopping online and see what a difference it will make.
Complete your Thanksgiving grocery shopping with ease
There's still time to gather ingredients for Thanksgiving dinner. Save money by creating a simple menu and buying in bulk. Furthermore, using conveniences such as store pickup will help the holidays come together.