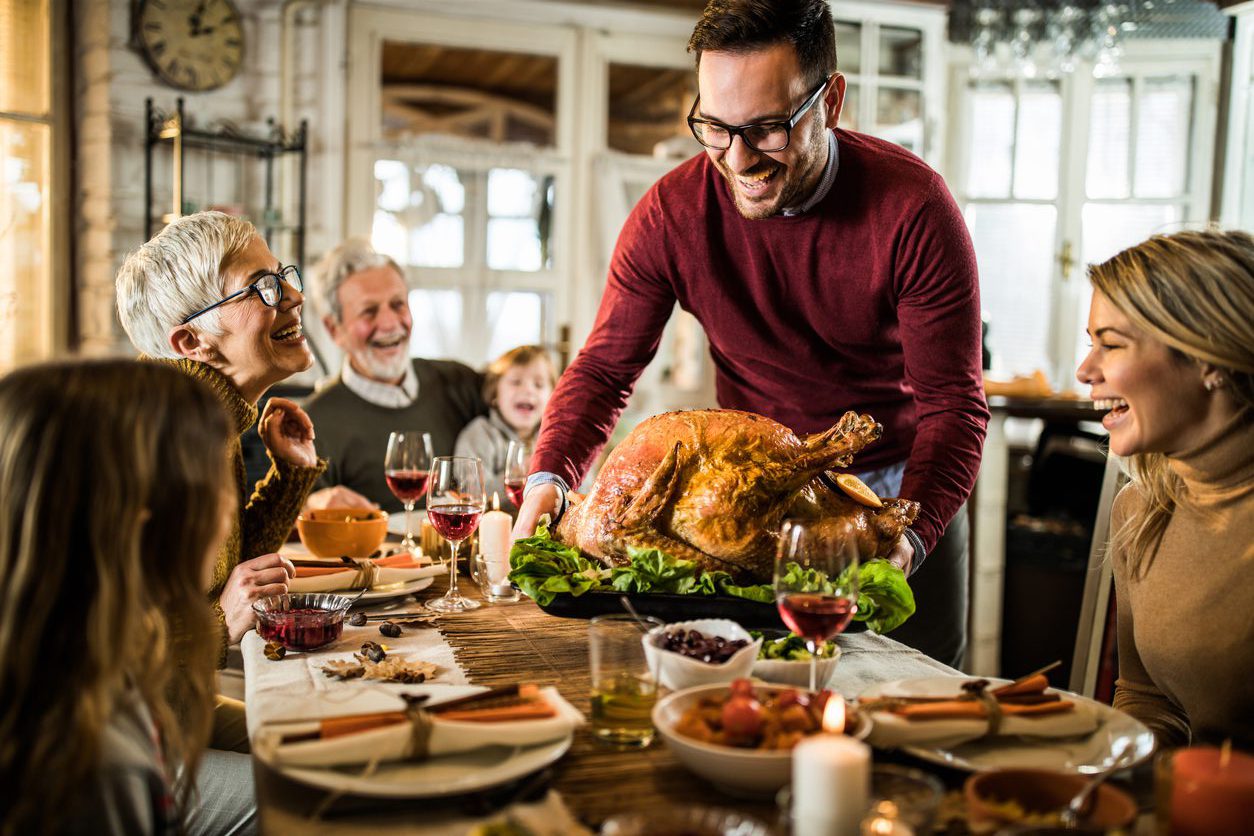 November is the kickoff to the holidays and a primary time when saving money becomes crucial. Who wouldn't want a little more room in their budget to celebrate? In the spirit of the season, we gathered a list of Thanksgiving savings tips to ensure a bountiful harvest. 
These wallet-friendly hacks are so practical that you might feel the lure to use them well into next year. Ready to learn more? Read below for money-saving ideas.
1. Use manufacturer and store coupons
45% of consumers report that they use coupons often. If you want to reduce your grocery shopping bill, you'll do it too. Most grocery stores have their own coupon system. Those savings can be combined with manufacturer-produced coupons for even greater savings. 
2. Think of how you will use ingredients
Day-old bread usually receives a discount at your grocer's bakery. If that bread will go to make croutons, does it matter if it's not at peak softness? Think of how you will use ingredients and if there are any ways to stretch their effect.
Another great suggestion, consider your recipes that use cheese. If the cheese is only part of a garnish, then try a bolder flavor. You'll be able to use less while still maximizing taste. 
3. Stick to your shopping list
No compilation of Thanksgiving savings tips would be complete without telling you to make a list and stick to it. Impulse purchases can put us out of budget and create overspending. Also, let's not forget to mention price changes because of "shrinkflation." It may be fun to grab an unexpected treat to serve guests, but in the grand scheme, you'll pay the price.
4. Assign side dishes to guests
Thanksgiving is the perfect holiday to gather and celebrate. What better way to honor every guest than to have them bring their specialties? If you know your aunt makes a great pumpkin pie, ask her to bake one and bring it to dinner. Does your brother have a talent for whipping sweet potatoes? See if he will provide that portion of the meal. Collectively, everyone can participate, and it makes enjoying the assortment together all the more festive.
5. Travel midweek or at night
Midweek is historically the cheapest day to book a flight. Most people use the weekend to get places, so the off-peak time will not be as costly. When making travel arrangements, compare days and even hours. You'll be surprised by the difference in expense.
6. Style your Thanksgiving outfit by focusing on accessories
Most people will buy a $20 shirt with a turkey theme, wear it once, and then never wear it again. Instead, opt for solid color shirts and pants while accessorizing with special occasion items. You can wear scarves, earrings, or hats year after year. They won't get worn from wear since they only go for the season. Before adding to your clothing collection, consider this tip instead.
7. Scout for free holiday events
Sure, there are a lot of paid concerts and Thanksgiving festivals. They are fun, and people enjoy them. However, if you are trying to cut costs this year, opt for city-sponsored events with free entry. Hay rides, pumpkin patches, and things of that nature supply fun for the entire family.
Give these Thanksgiving savings tips a try!
The Thanksgiving holiday is a fantastic time to spend with friends and family. Keep your budget intact while focusing on what matters to you the most. 
Need more money-saving ideas? View other Thanksgiving savings tips and articles here.