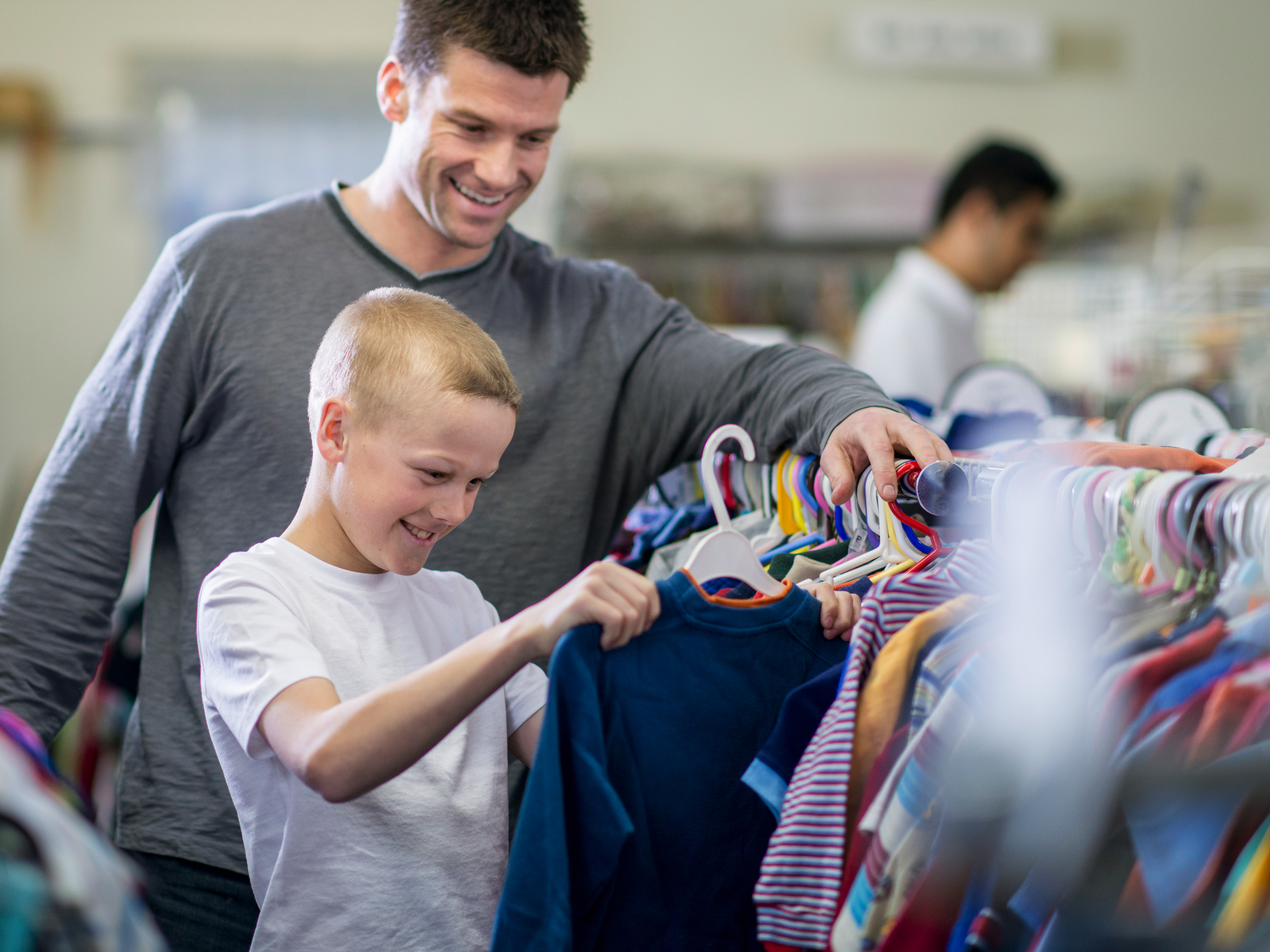 Everyone's favorite back-to-school holiday is upon us – tax-free weekend, that is. Most people are familiar with this exciting time right before school starts when you can shop till you drop and don't have to give Uncle Sam his cut. Tax-free weekend is a fantastic way to save on supplies for your child or yourself and prepare for the upcoming school year.
But before you hit the stores in a frenzy this Saturday, take a few minutes to get familiar with what is and isn't exempt, as there are many changes and more restrictions on what qualifies this year. The best way to maximize your savings is to plan exactly what you need to buy so that when shopping time comes, you can get in, get out and be set for the year.
Tax-free week – or weekend?
Probably the most noticeable change for this year's tax-free holiday is the transition from an entire week to a meager three-day weekend. Last year, the Florida Legislature was generous enough to allow 10 tax-free shopping days. Now, this is still better than nothing, and we know beggars can't be choosers. However, this change is important to take note of especially for parents who work weekends and might not realize that their tax-free break doesn't last all week. Florida shoppers have from 12 a.m. Friday to the end of Sunday to get their shopping in. So the lesson here: plan your weekend accordingly.
What is and isn't exempt?
Clothing & Shoes
Clothing items and accessories priced less than $60 are tax-exempt. The same goes for footwear. Shoes will only be tax-exempt if they are priced under $60. That's a big drop from last year's limit of $100 per clothing item. Keep in mind that coupons can always be used to supplement your sales tax break if you want to save even more.
School Supplies & Books
School supplies selling for $15 or less each are included in this weekend's tax exemption. This includes items such as pens, pencils, erasers, rulers, glue and much more. Click here for a full list of exempt school supply items.
Books
Books are not included in the sales tax holiday, unless otherwise exempt. However, if you are still looking to save on books or textbooks, there are many online alternatives to consider. Check out Chegg.com, ValoreBooks.com or even eBay.
Computers & Electronics
Unfortunately, the state of Florida removed computers and computer-related accessories from this year's list of tax-exempt items. Last year allowed tax exemption on the first $750 for personal computers, laptops and accessories. This is probably the most disappointing change considering computers are now an essential part of classroom success. Nonetheless, this is still important to know so that you are not unpleasantly surprised at the checkout line at Best Buy.
While there are more limitations this year, this tax free weekend is still a great opportunity to save on items that would have to be bought one way or another. Online orders of the above mentioned items are also included in the sales tax holiday as long as the purchase is accepted by the merchant during the holiday period.
Keep in mind that retailers are very likely to include some back-to-school specials or sales to keep up with the competition this weekend, so be on the lookout for bargains to help you save even more! Click here for an extended list of all tax exempt items this weekend.