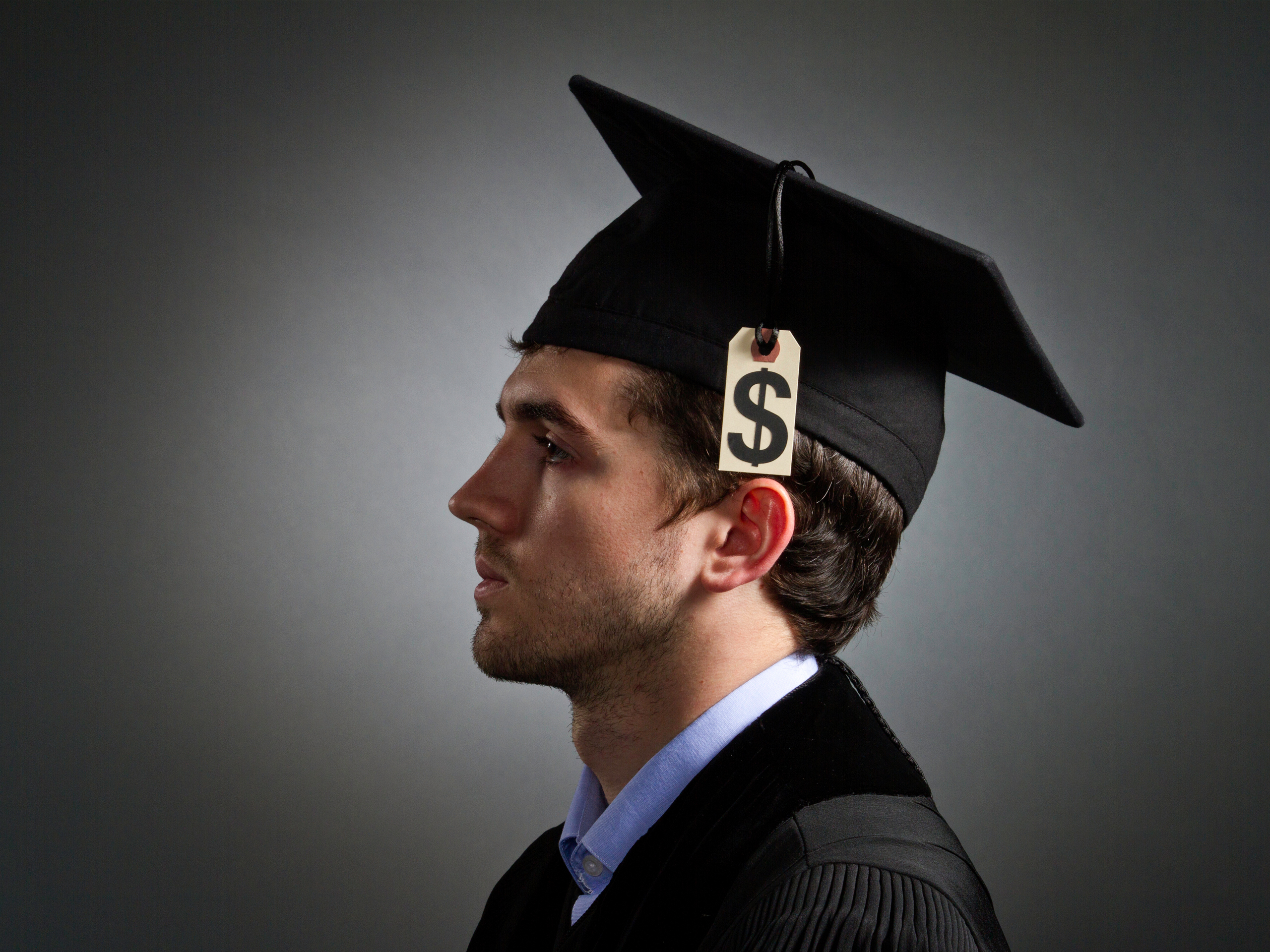 Americans owe nearly $1.3 trillion in student loan debt, with the average class of 2016 student graduating with an indebtedness of $37,172.  What once was a minor inconvenience to graduates has grown into one of the greatest financial epidemics of our time. While it's hard to dispute the value of having a college education, it's difficult to defend the insane dollar amount associated with earning a degree.
If you are currently enrolled in, or are planning to attend college, take a moment to step back and look at your current situation. What you do, how you act, and what you spend over the next four (or more) years can have a HUGE impact on your financial situation over the next couple decades!  But, don't fret, there's still hope. With some sacrifices and wise decisions, you can make it to graduation day without dragging a huge pile of student loan debt along with you!
Determine Why You Are Going to College in the First Place
The first thing you should ask yourself when conducting a personal audit of your situation is, "Why am I here?"  Many students will be pressured to attend a certain university or pursue a certain degree by their parents or friends. In all reality, the name of the university on your diploma will carry very little weight when it comes to landing your first position. Even though you may not know what you want to be when you "grow up", try not to pursue a career path solely based on the promise of landing a large salary.  Instead, focus on choosing a path that aligns with your interests and strengths.  For some, this may not include going to college at all, and for others, it may involve going to a technical school instead of a four-year university. Basically, just be true to yourself and ignore the pressures of society. After all, society isn't paying your student loans, you are!
Work, Work, Work, Work, Work
The outcome of your college years is completely up to you, and the old adage of "you reap what you sow" definitely holds true. A great way to eliminate or reduce a substantial chunk of your student loan debt is to put your head down and go to work!  Most college towns are full of part-time employment opportunities for students. If you're coming up short on the job search front, your college years are a great time to try out an entrepreneurial endeavor. Pick up a copy of "The $100 Startup" by Chris Guillebeau. It's a great book full of stories of real life businesses that were created with approximately $100 in startup capital. You may just stumble upon a business idea that turns into your full-time, post-college career!  By working side jobs through college, you'll be able to reduce your debt while gaining valuable experience and work ethic.  Just don't let it stop you from letting loose and unwinding from time to time, that's an important part of college as well!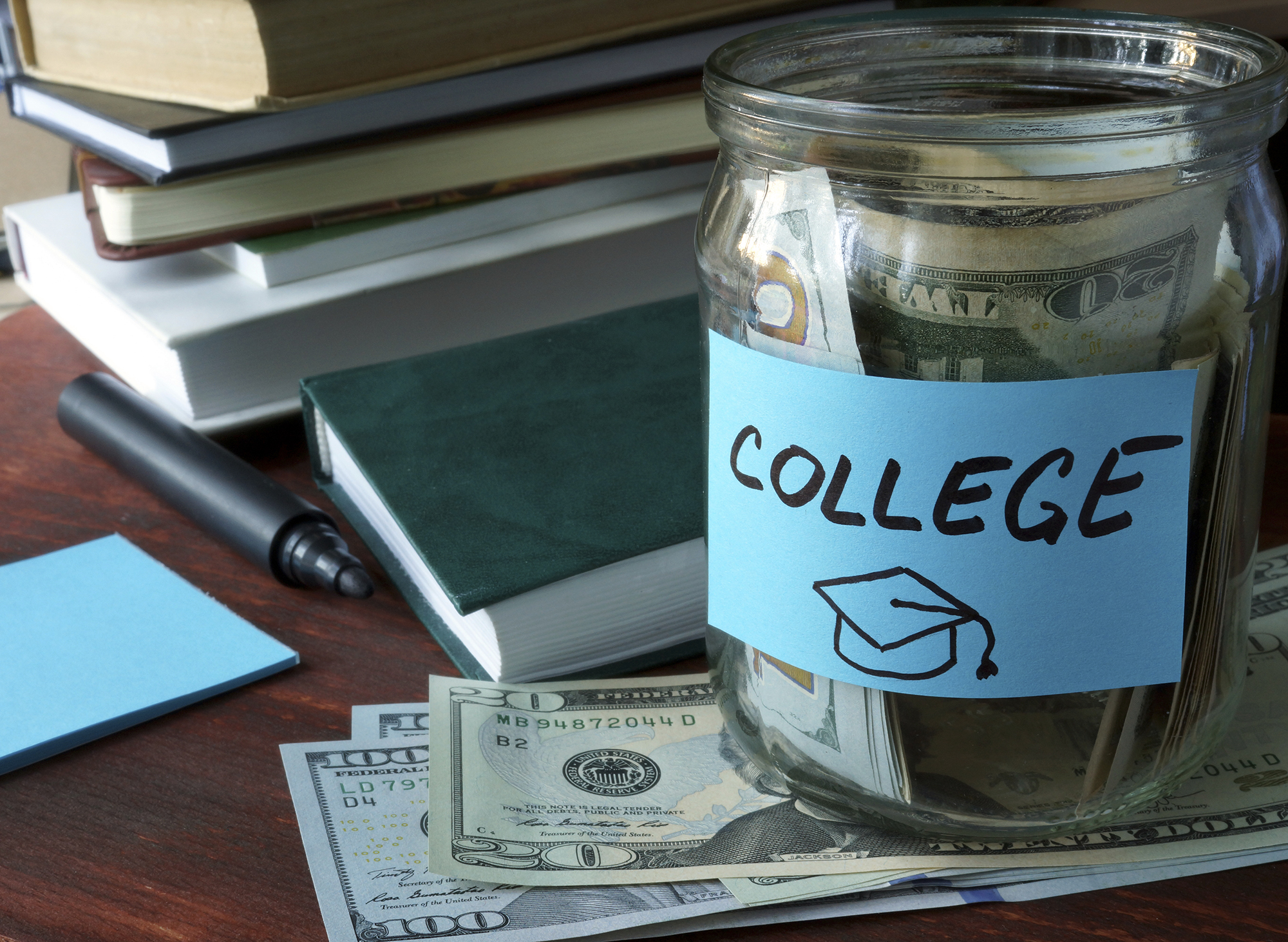 Scholarships
The best kind of money to borrow for college is the kind that doesn't need to be paid back.  That's exactly what scholarships are! The most common type are those offered by specific colleges and universities. Once you have an idea of where you would like to attend college, search their website, catalog, and financial aid materials for scholarship opportunities. In addition to finding scholarships offered by a specific university, you may also be able to find scholarships offered on the local level. If you are still in high school, visit with your counselor or principal to uncover local opportunities. Depending on where you live, there may be some state scholarships available as well. For example, the State of Florida offers Bright Futures Scholarships to qualified Floridians who will attend college in-state. Check out the College Board's free Scholarship Search tool to find specific scholarship opportunities that you may qualify for. Treat your scholarship search seriously, like it's your job, and you can greatly reduce your reliance on other forms of financial aid … like the kind that you have to pay back!
Choose a Tuition-Free College
Believe it or not, tuition-free colleges actually exist! I know, crazy, right? In a time where higher education is big business, a number of universities across the nation have chosen not to participate in federal, state, or private loan programs. For example, College of the Ozarks in Point Lookout, Missouri requires students to work 15 hours each week for a campus program.  The money earned from this work, plus additional funding from scholarships and grants covers the student's entire tuition!  Just do a Google search for "tuition-free colleges" and you'll find a number of available options for your consideration.
Keep Your Lifestyle in Check
It's very easy to get caught up in the fun and independence of college. You're out on your own, but you're not quite in the "real world" yet, so you tend to go out and stretch your wings. You party, eat out, go to clubs, and attend concerts and events. Unfortunately, these nightly excursions aren't free, and it doesn't take long for them to tally up to a fairly large bill! Take the time to create a monthly budget to keep your spending in check, and avoid taking out additional financial aid funding to cover these "living expenses". Also, do your best avoid the credit card trap that constantly lures college students into unnecessary debt. If you don't have enough money to go out with friends every night of the week, just kick it at your dorm or apartment instead. If you just HAVE to spend money out on the town, you may need to re-read the "Work Work Work Work Work" paragraph above!
It's extremely easy to take the common route and become another student loan debt statistic.  However, if you take the time to create a plan for your college financing, you can avoid many of the perils of student loan debt. When you graduate with little or no student loan debt, you won't have to constantly worry about how you're going to be able to pay a ridiculously high monthly loan payment. Instead, you can hit the ground running and focus your attention on building a fulfilling post-college life and career!