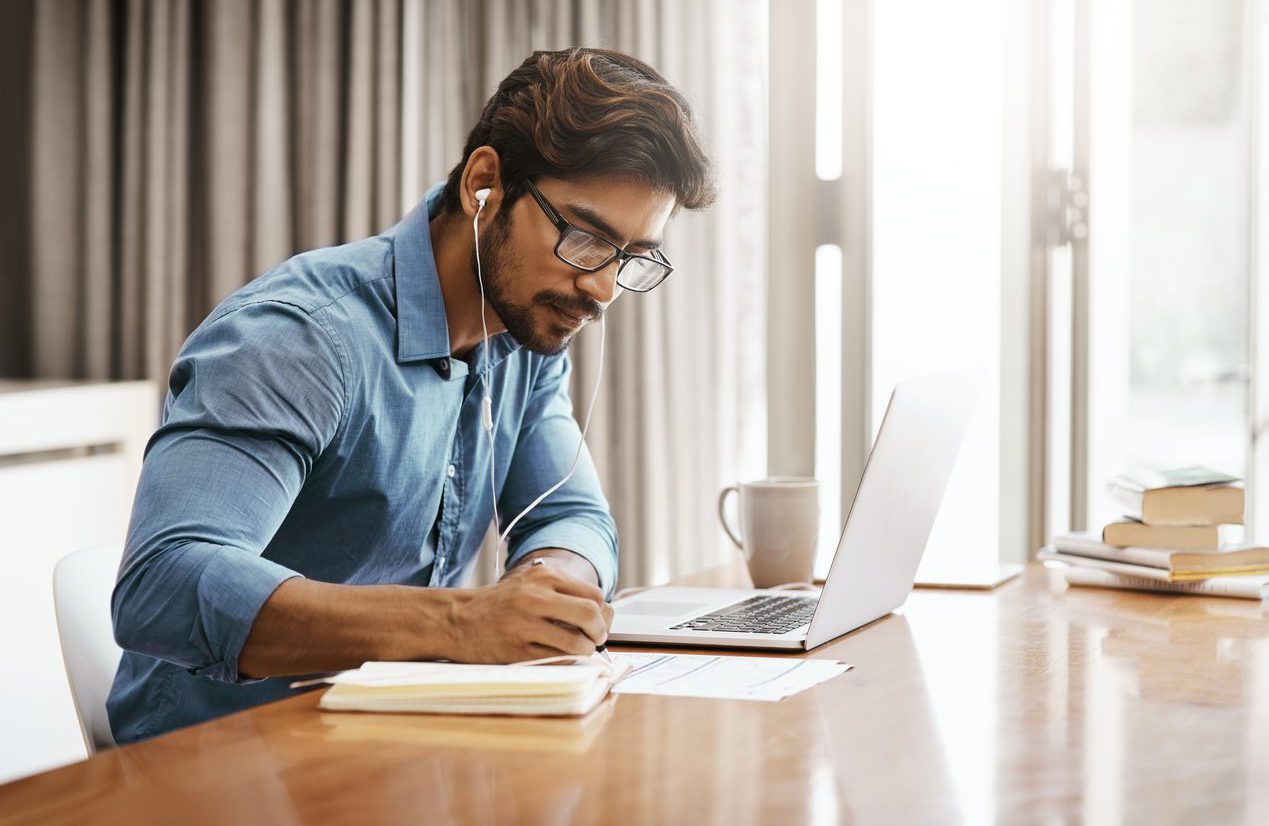 Because of recent events, a lot of us must work from home. We resourcefully turn our tabletops into desktops and shift our living rooms into offices. There is a way to maximize your at-home workspace. Best yet, it can be done without shopping. Continue reading to learn more.
Setting the tone for your at-home workspace
You can make your at-home workspace a place of productivity by setting the right tone. Consider the factors commonly found in traditional work offices. Using the correct light, temperature, and aesthetic will not only make your work-from-home space more pleasing, but it will also keep you motivated as well.
Here are ways to adjust for optimum productivity:
Lighting- Your home office should have bright lighting. There are no ifs, and, or buts, about it. Each morning, open the blinds and let the sunshine awaken your senses. Also, keep your lamps and overheads on.
Temperature- The Occupational Health and Safety Administration (OSHA) recommends employers maintain workplace temperatures in the range of 68-76F. It may be cozy to sit at your home desk with a blanket; however, it's better to stick with formality. If you would not do it in the office, try not to do it at home.
Aesthetic- A clean desktop will keep you from distractions. Yes, you are working from home. Even so, keep your comforts, such as pillows or snacks, off of your desk. Except for a small picture frame or plant, the rest of the items on your desk should be tools that you use to work.
Creating a productive home office environment
Now that we set the tone, here are a few hacks for at-home offices. Don't forget, all of these can be done without purchasing extra items from the store.
1. Tame your cords
Working from home means you'll likely have a computer, phone, and printer. Keep the area hassle-free by securing the electrical cords with twist-ties or chip-clips.
2. Be ergonomic
When sitting at a desk for long periods, you should aim for the most natural posture. Whether that means adding height to your seat or distancing your mousepad further, this article from CNET gives you the rundown. 
3. Use your ottoman to store files
In need of a makeshift file cabinet, try your ottoman. Dependent on its depth, you can keep your files tucked away safely.
4. Use a spice rack to store paperclips or small supplies
If you have an unused spice rack, consider changing into a tool organizer. The trick is to be creative and think of ways to use items outside of their original purpose.
Best desk layout for productivity
If you don't have a traditional desk within your home, you can still set up a good layout. Your work area should be large enough to place your computer, yet be able to write comfortably. You don't need a fancy mousepad or computer speakers, what you really need is space.
To have a productive desk layout, consider the objects you will use most. Can you place them within arm's reach? Can they be stacked on shelves or bins? Here's a simple illustrative article on how to organize your desk.
Make your at-home workspace work for you
Your at-home workspace may become your office for an undetermined amount of time. Make it the best it can be, all without shopping for extra accessories. There are several ways to stay motivated while working from home. Review our other home office articles for additional ideas.