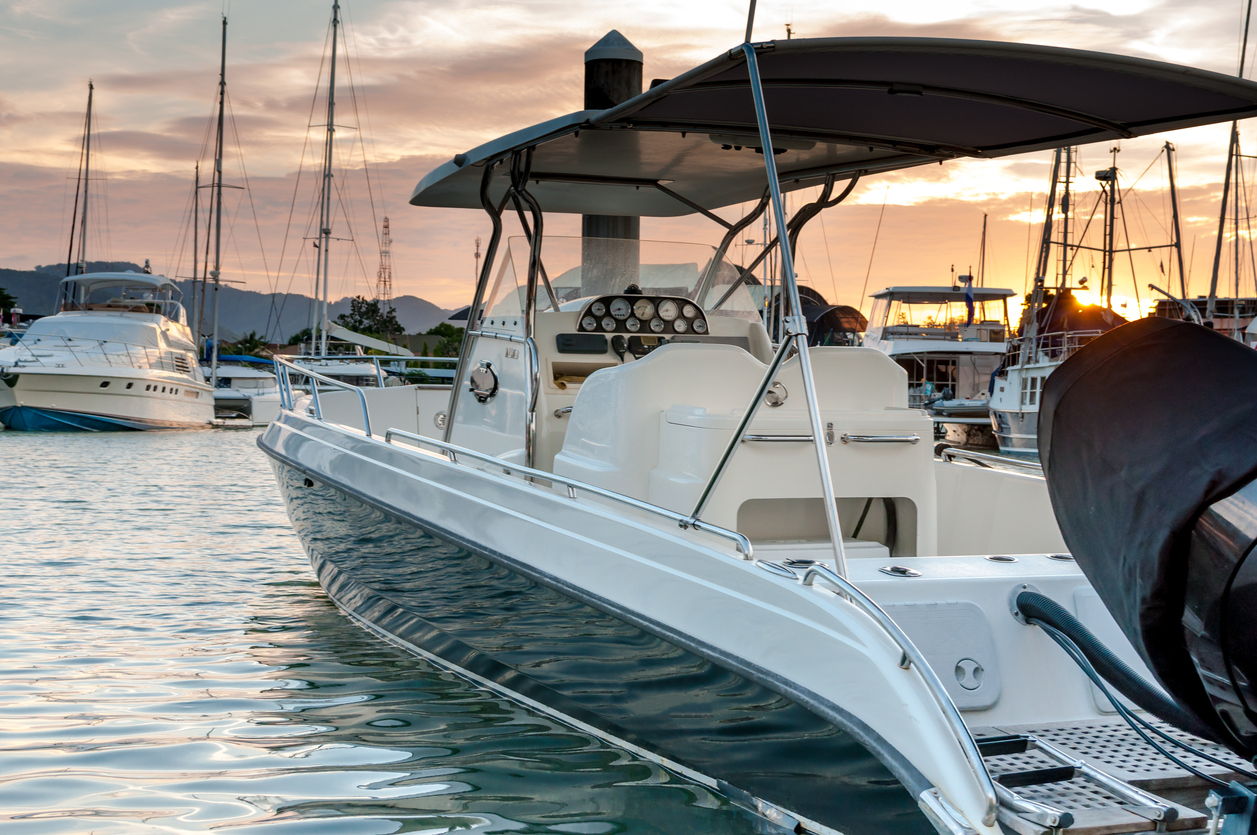 Summers in Florida are (with no exaggeration), beyond awesome. We have some of the best parks and attractions and honestly, it just doesn't get any better. Fun in the sun is what Floridians do best. This season, if you're thinking about buying your first boat, take a look at this article first. There are things you should do before sailing off into that gorgeous orange sunset.
Step 1: Understand the different boat types.
Do you want to spend your summer offshore fishing or staying inland at a slower pace? Would you prefer to sail or go full throttle with a dual motor? The first step to buying your first boat is to research the different types of boats and how they're typically used. Once your type of boat is narrowed down, consider what kind of motor they offer. Some motors require more maintenance, while others require less. How much time and money do you want to spend on upkeep? Every boat has its differences.
Step 2: New or Used?
New boats usually come with total package warranties; however, they cost significantly more. When buying your first boat, you should assess which option will work best for your household. The easiest way to start is by looking online. Review costs, package inclusions, maintenance fees, and features between several sites. Additional things to remember are physical durability, depreciation rate, and overall consumer satisfaction ratings.
Step 3: Secure a boat loan.
Whether you like fresh or salt water, Achieva will steer you in the right direction. Get behind the wheel of your first marine vessel using our competitive financing options. Call us or apply today to get started!
Step 4: See it in person.
Complete a walk-around of the boat and a sea trial if possible. If your potential boat is water locked, it's best to ask seller to haul the boat for viewing. Basically, you want to be able to see the entire craft, including the bottom. Similar to a person who hires a mechanic to inspect a used car prior to purchasing, you can hire a boat surveyor. A marine survey of the boat is a comprehensive inspection of the accessible portions of the vessel's structure, equipment, and systems. If you decided to purchase a new boat, the marine survey is not necessary.
Step 5: After the sale…
After buying your first boat, there are just a few more things to do before officially hitting the water. For instance, your new vessel requires registration as well as insurance. You should also consider taking a boater safety course. It's totally different than driving a car, so if you have no experience using your sea legs, it's off to class you go. One caveat, according to Florida Fish and Wildlife Conservation Commission, "In order to operate a motorboat of ten (10) horsepower or greater, Florida law requires anyone who was born on or after Jan. 1, 1988 to successfully complete an approved boating safety course and obtain a Boating Safety Education Identification Card issued by the FWC."
Enjoy buying your first boat
We hope you enjoy your upcoming summer and these easy tips to buying your first boat. You start by understanding different boat types, then secure a boat loan. Finally, see it in person to close the deal. The water is calling. Get out there and have some fun.