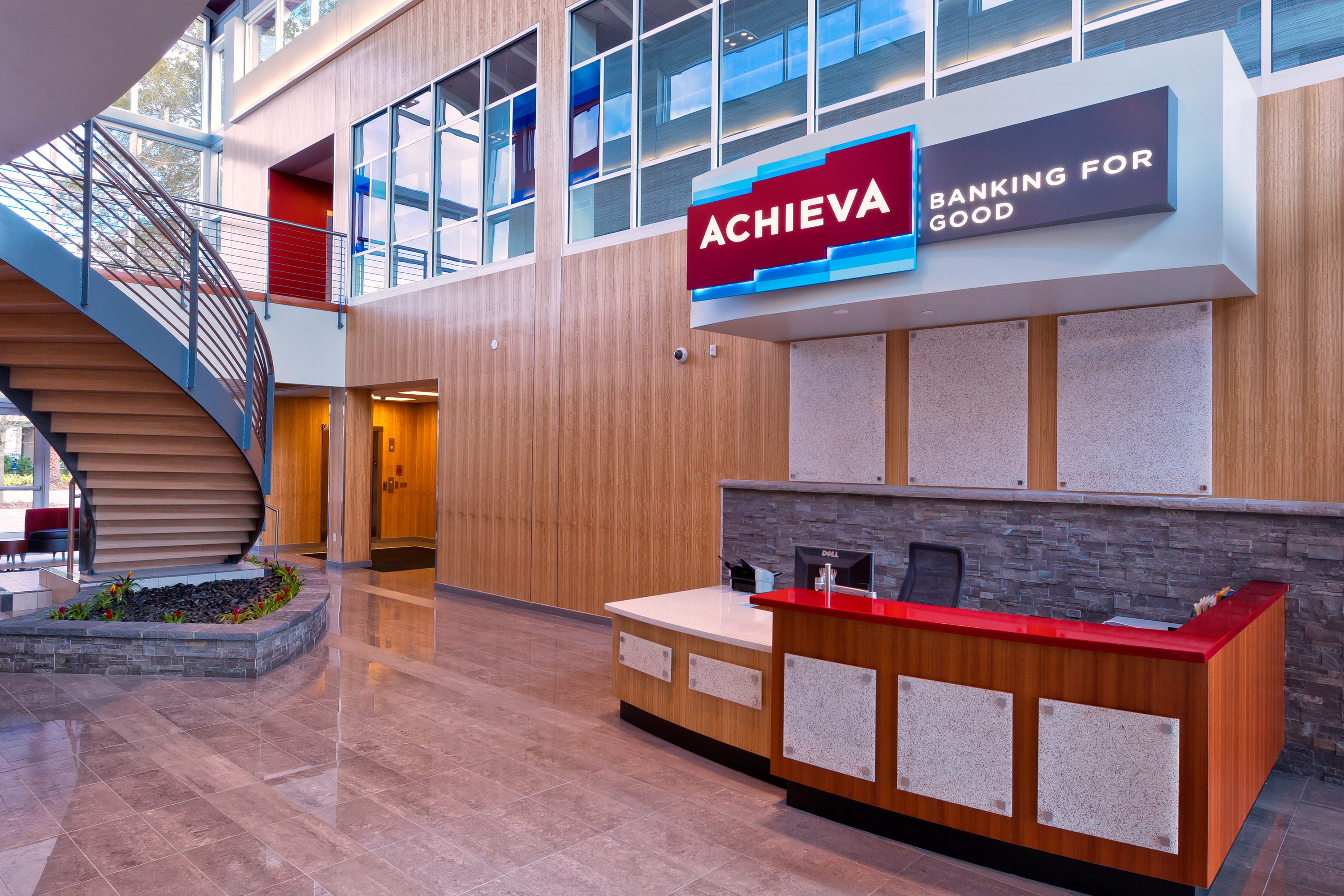 The year is 1937, and the Great Depression is slowly drawing to a close. Franklin Delano Roosevelt is president, and his massive New Deal programs have provided jobs for thousands of unemployed Americans. World War II is still on the horizon, and the economy won't fully recover until the defense of our nation becomes the primary business of the land. With banks across the country failing or failed, citizens are distrustful of large financial institutions. Determined to create a better opportunity, seven teachers pool their funds – a grand total of $99.25 – and the credit union is born.
Eighty years later, Achieva Credit Union boasts more than 149,900 members, and maintains assets of more than $1.45 billion dollars. To this day, Achieva remains owned by the members it serves. Unlike banks, Achieva is not-for-profit, meaning we are accountable to our members, not outside shareholders.
As the communities of the Suncoast grew, the credit union kept pace, and expanded to meet the needs of its neighbors. Here's a quick timeline of Achieva's evolution:
1950
Formally named Pinellas County Teachers Credit Union
1985
Became Community Chartered to serve all Pinellas County residents
2003
Expanded to Pasco and Hernando counties
2004
Renamed Achieva Credit Union to better serve all its members
2009
Merged with Sarasota Coastal Credit Union, expanding to 7 Florida counties and more than 150 coastal miles
2012
Extended membership to Lee and Collier counties
2014
Reached the milestone of $1 billion in assets
2015
Acquired Calusa Bank, expanding membership to more than 140,000
As Achieva celebrates its 80th birthday, we are continually striving to improve and expand. Our slogan, Banking for GOOD, represents our aspiration to help improve not only the lives of our members, but of our communities as well. We have introduced a number of new programs, including our Achieva Checking Plus account, that provides a host of enhanced services and protections for our members. We work hard to improve our communities, hosting the annual Box Car Rally and Run for GOOD events, open to all participants. And we care about our coastal wildlife, supporting our own osprey family at the 4th Street branch in St. Petersburg. You can view them live via our Achieva Osprey Cam, here.
We would like to take this opportunity to thank you, our members, for helping Achieva Credit Union flourish, with more than 400 employees at 24 branches in 10 counties. It is our pleasure to serve you in the communities where we live and work. Life is GOOD on the Suncoast, and we are happy to be an integral part of it. Watch for new services coming soon, as we continue to deliver GOOD banking experiences to all our members!