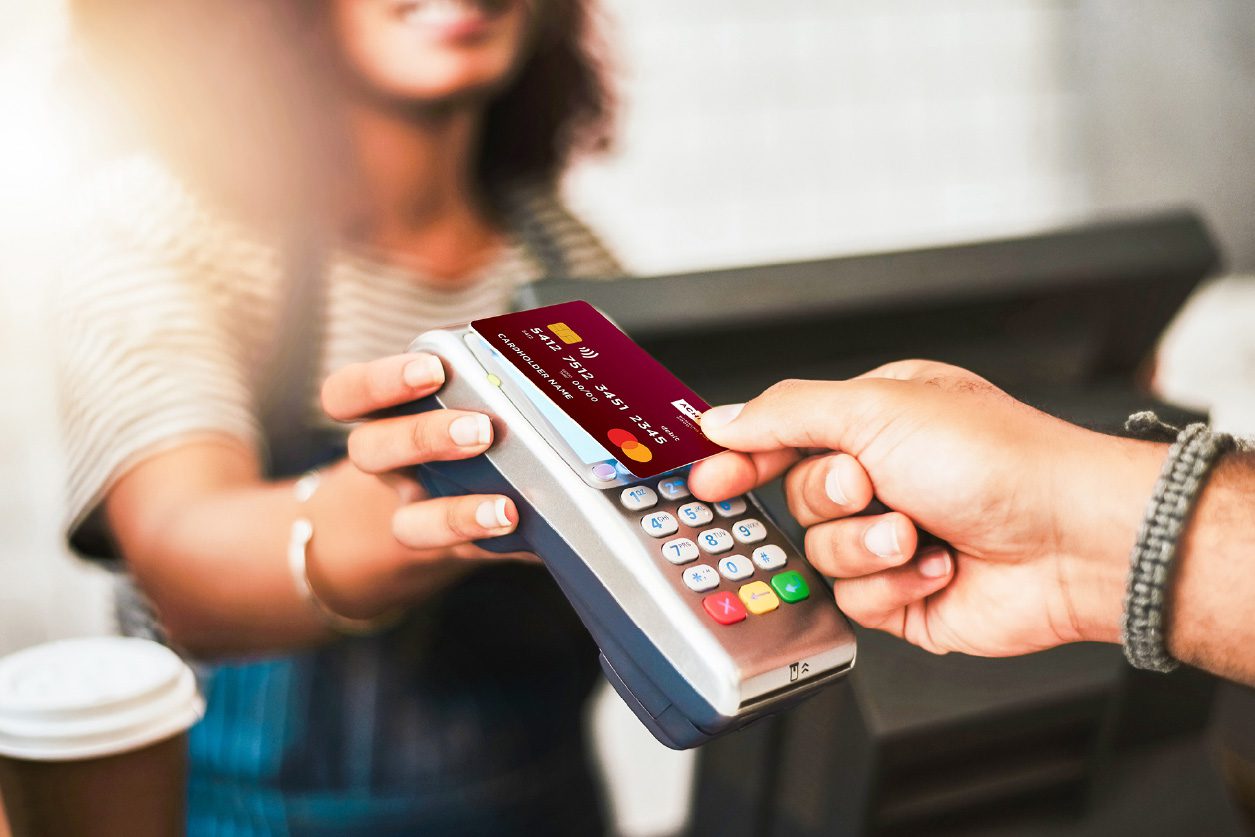 According to a Mastercard® poll, more than half of all Americans use contactless payments. It is the preferred method of checkout for various reasons. Not only is it secure, but it's also faster. There's no need to type a pin into a keypad. Consumers enjoy the ease of Tap & Go®.
With your Achieva Mastercard, contactless payments are already on their way. You'll automatically receive an updated card upon the expiration of your old one. Best of all, there are no additional forms or fees. 
What technology does contactless payment use? 
Contactless cards work by using a specialized chip inside of them. They emit radio waves and have an antenna built into the plastic. Through a process called RFID, the technology creates a secure connection with a contactless reader. Learn more about the encryption and Mastercard's Zero Liability Protection here.
Where can I make contactless payments?
Consumers typically use contactless cards for buying goods and essentials. Here are the breakdowns according to a 2020 global study:
– Grocery: 85%
– Pharmacy: 39%
– Retail: 38%
– Fast food: 36%
– Transit: 9%
However, you can use the contactless pay method with any merchant that displays the contactless symbol. It's as easy as tapping your contactless Achieva Mastercard at the top of the terminal during checkout.
Benefits of Contactless Credit Cards
There are many benefits of using the contactless form of payment. Below are the most enjoyed perks.
Speed – A contactless chip can take just seconds to process. There's no need to wait for the reader to recognize the insertion of a card.
Reduced contact with surfaces – Since the beginning of COVID-19, we are all a lot more conscious about the surfaces we touch. Using contactless-enabled cards, we avoid contamination.
Less wear-and-tear – Magnetic strips and EMV chips can wear out. Contactless cards, by default, will not have these types of issues.
How to receive your contactless payment card sooner
If you would like to receive your contactless card sooner, you can request it by contacting our Member Service Center at 800-593-2274. Additionally, you may visit a local Achieva branch.