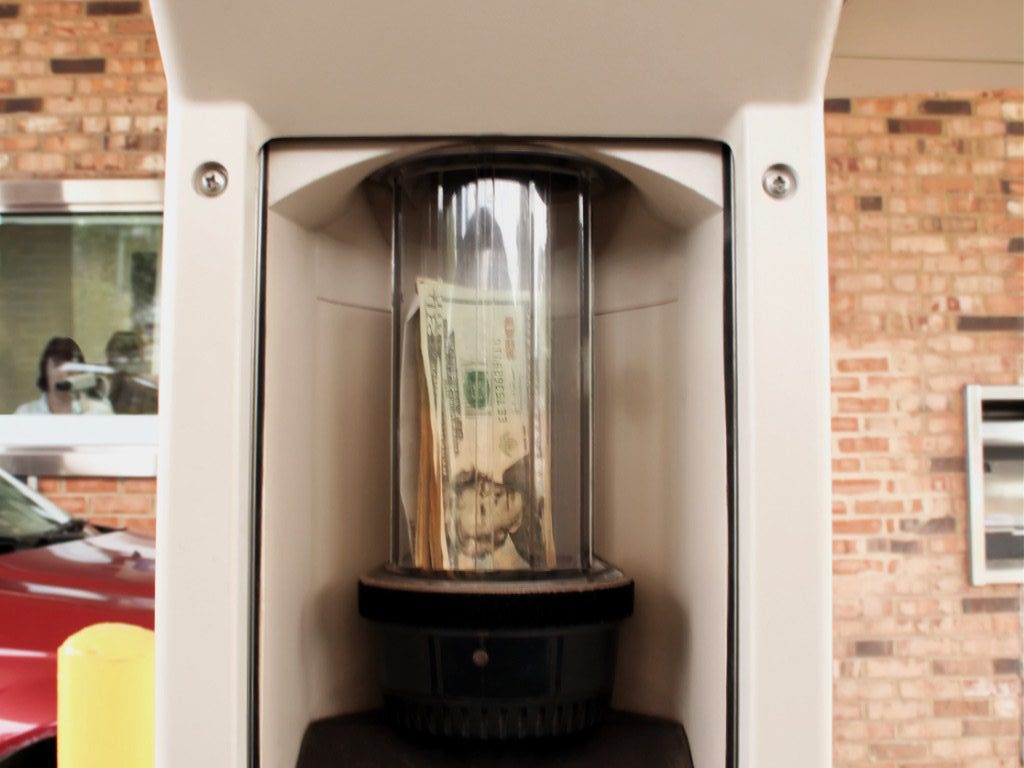 Did you know, Achieva's drive-thru banking services are easier to use than ever? Our tellers provide a full range of banking transactions while still offering one-to-one assistance. Best yet, you never have to step out of your car.
Discover how Achieva Credit Union is banking for GOOD and how our drive-thru banking services can carry out your monetary needs.
Financial services come in many forms
Even though our lobbies are not open due to COVID-19, we offer many ways to conduct financial services. In addition to the drive-thru, we also offer mobile and online banking. If you need further help, contact a customer service representative by calling 800.593.2274.
Drive-Thru Services at a Glance
The staff that operate our drive-thrus are equipped to handle a large range of services. Here are the highlights of our most popular types of transactions:
– Check deposits
– Check reordering
– Print temporary checks
– Debit card reissues
– Credit card reissues
– Notary services
– Statement copies
– Cash advances
– Stop payments
– Cash deposits
– Cash withdrawals
– Wire transfers
Please refer to the complete list of services via our drive-thru servicing guide. For your convenience, bring your ID and have your account information ready upon service.
Check services
Our tellers will provide check cashing and deposit services. If you require temporary checks, we can assist with that, too. We miss helping our customers inside our lobbies; however, we are proud that we still can serve them through our drive-thrus.
Cash services
Cash advances, deposits, and withdrawals are only the beginning. When you pull up to an Achieva drive-thru, we'll answer any questions you may have regarding your balance. Furthermore, we'll print out a receipt of your transaction to take along with you.
Card services
Have you lost your debit card? Do you need your credit card reissued? Our drive-thru handles it all. Let our tellers know what you need, and they will ensure you'll regain access to your funds.
For after hours lost/stolen Mastercard Debit Card or Credit Card, call: 866.529.1547.
Payments and transfers
Processing a stop payment is simple. To complete a stop payment, our teller will have you complete and sign an ACH Stop Payment Authorization.
Other transactions include wire transfers. Keep in mind that fees and limits may apply, depending on your account and the type of wire.
Other services
Last but not least, our branches have notaries present to notarize your documents. Notary services are free to our members. Unfortunately, we are unable to notarize POA Documents, Wills, Trusts and Deeds.