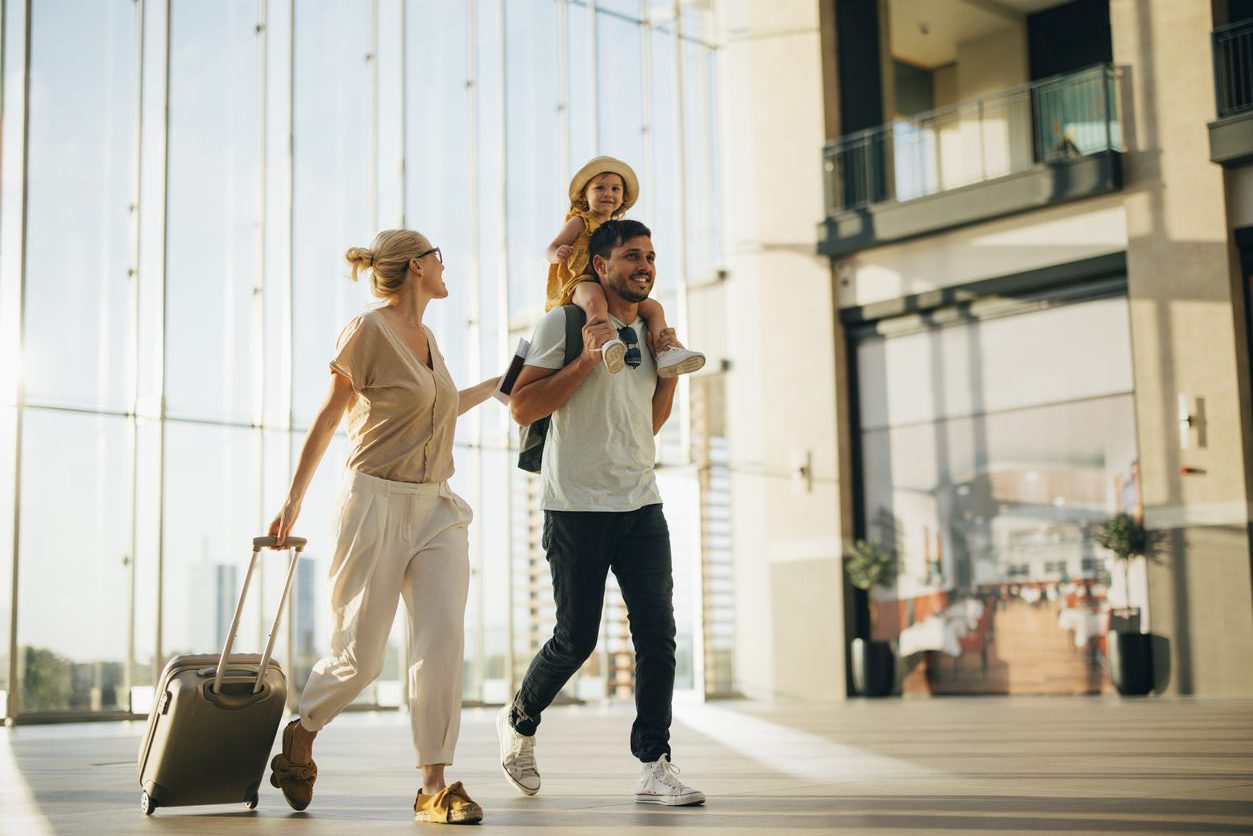 Traveling as a family usually takes more planning and preparation than traveling alone. Whether it's going away for an extended holiday or just a quick visit to grandparents, these cheap family travel tips will help make it stress-free and enjoyable for everyone!
1. Choose off-peak travel times
If you want to save money on your next family vacation, consider traveling during off-peak times. Referred to as low season, the first yearly dip in travel numbers usually occurs after Easter. The second dip often correlates with the start of the school year in August.
2. Book your travel accommodations early
Booking a few months before your planned travel date can save you money. Neither the hotel nor the flight will be at capacity if you book in advance, leaving more options for the most economical seats. Additionally, demand for tickets increases the closer it becomes to the date of departure. Airlines know this and fluctuate their costs accordingly, often with the traveler paying the price.
3. Look for free activities
Nothing is more budget-friendly than free! That's why our list of cheap family travel tips includes looking for free activities unique to your destination. You'll find plenty of ways to spend money on your trip–entertainment, food and drink, souvenirs–but there's no reason you can't also have fun without spending a dime. Look around for what fits into your schedule. Maybe there's an outdoor market for local goods or a museum that offers free admission on certain days of the week. If you're staying at an Airbnb, ask them if they know of any nearby spots they'd like to recommend.
4. Choose self-catering accommodations
Self-catering accommodations provide equipment (such as stoves) to cook and prepare meals. Since the average cost of food for a family of four on vacation is $132 per day, self-catering accommodations are a cheaper alternative than dining out. Another benefit is that they allow you to cater to the picky eaters of the group. You can prepare a dinner that everyone likes rather than being at the mercy of what's available at the local eateries.
5. Consider alternative types of accommodations
You don't have to stay in a hotel to enjoy an affordable vacation. There are many different types of alternative accommodations, including tiny homes, houseboats, and cabins. The unique space can add some adventure to your family's vacation while saving money at the same time. 
6. Take advantage of hotel loyalty points
In a recent report, 42% of travelers surveyed have unused hotel points. When booking your next stay, review your loyalty accounts to know exactly how many you have. Then utilize them before they expire.
7. Open an account with travel discount benefits
Want to score more money-saving travel discounts? Sign up for Achieva Checking Plus! It's a checking account that offers exclusive benefits, including reduced pricing for theme parks, hotel stays, and dining. As the last of our affordable family travel tips, it is certainly not the least.
Continue following the Achieva Life Blog for additional finance and lifestyle articles.