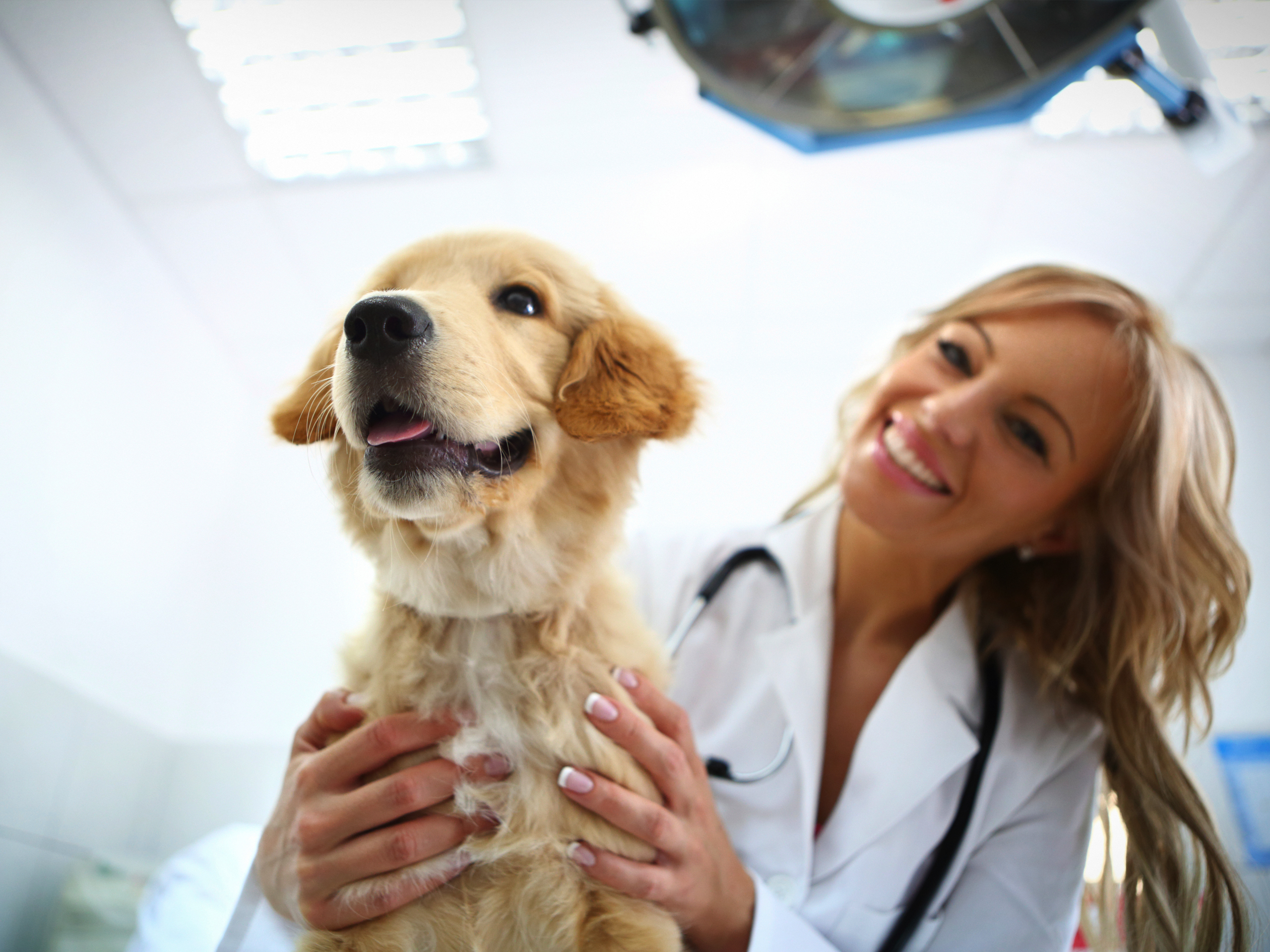 For many dog owners, their pet is just another member of the family. And just like their "non-furry" family counterparts, they have needs and requirements that cost money. Sure, Fido doesn't need new clothes for school (or any clothes, for that matter), but he does need food, medical attention, supplies, and maybe a few toys. It doesn't take long for these costs to add up and take a substantial bite out of your monthly budget. Here are a few tips to help you save money while caring for your furry family member.
Saving on Shots
No, we're not talking about the kind of shots that are 2 for 1 during happy hour! We're talking about pet shots and vaccinations, which can easily cost you a few hundred dollars at your local vet. Fortunately, there are more affordable options available in our area. Local pharmacies like Walgreens often offer low cost pet vaccination clinics with different package pricing options.  Since these medications come directly from the manufacturer, you can save up to 70% by visiting one of these clinics the next time your dog needs vaccinations.
The Humane Society of Tampa Bay offers free vaccinations to the public at certain times throughout the year. However, these shots are usually limited to the first 1,000 dogs, so you may need to show up early to secure your place in line. If you're concerned about your dog's overall health, or they're exhibiting abnormal behavior, it's probably best to visit the vet's office for your shots and vaccinations. That way, they can identify if there is an underlying problem that needs further attention.
For more information on these shot clinics, visit www.shotvet.com and http://humanesocietytampa.org/ .
Saving on Food
Food is one of the largest ongoing expenses of dog ownership. According to Consumer Reports, the average dog owner spends $36 each and every month on food. Add one or two additional dogs to the mix and that figure can easily jump to $100 or more. A large portion of this expense is associated with purchasing so-called "premium" dog foods. Since there is no legal definition of what a "premium" dog food consists of, a more expensive "premium" food may not be any better than a less expensive "non-premium" alternative. Spend some time researching the ingredients in your dog's food. A quality food will have an animal protein like chicken, beef, or lamb at the top of the list. Just make sure these meats have an actual name (i.e. "beef"). If you see a vague term like "meat", it's usually a sign of a lower quality protein source. Also, watch out for added sweeteners and generic fat sources like "animal fat". Once you find a dog food that meets your quality and affordability requirements, consider signing up for a dog food subscription service. Websites like chewy.com will ship you your dog food on a regular schedule, often for free. Instead of wasting time and gas running to the pet store, your food will show up on your doorstep every few weeks like clockwork!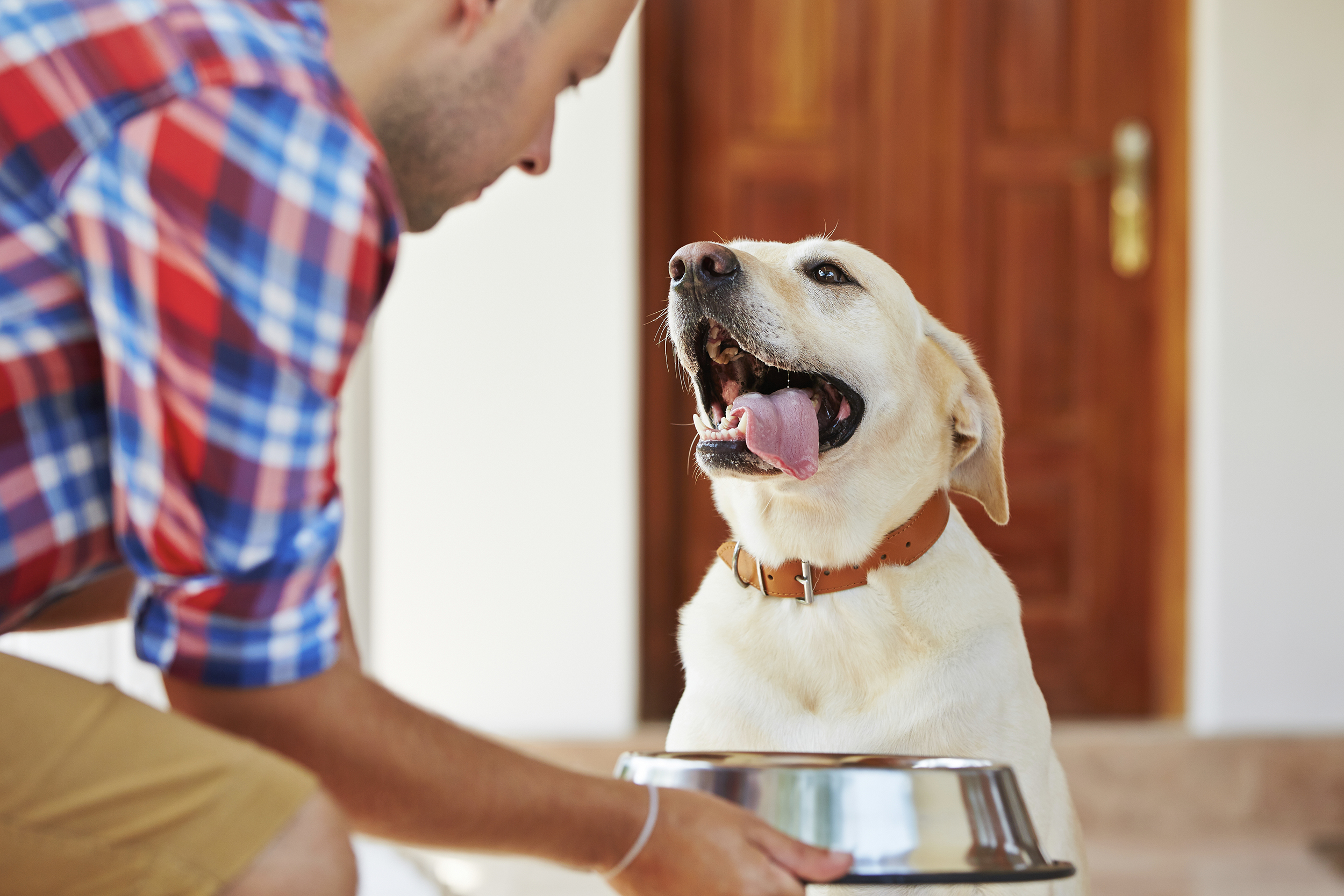 Saving on Supplies
Another great way to save money on pet expenses is to look for lower cost used pet supplies instead of purchasing new. Leashes, collars, kennels, bowls, beds, and toys all fetch a pretty penny when bought at a retail location. But, if you take some time to browse Craigslist, eBay, yard sales, and thrift stores, you can find these items used at a fraction of their original cost.  Sometimes, family and friends can also be a great source for used dog supplies. If you have a new puppy, and they have an adult dog, they may still have a few puppy supplies and toys laying around that they no longer need. Most likely, they'll be more than willing to contribute to the happiness of your new puppy!
Saving on Pet Meds
When it comes to purchasing medication for your pet, in most cases you can save a few bucks by purchasing at a retail location as opposed to your vet's office. According to Consumer Reports, medication purchased at your vet's office can be marked-up to around 160% of wholesale price, along with a $5 to $15 dispersing fee. Instead of filling your prescription on-site after your next vet visit, just ask for a written prescription and shop around. Many "people" pharmacies may be able to fill certain pet prescriptions, and there are a number of online retailers that offer cheaper prices than the vet's office or local stores. 1800petmeds.com, drsfostersmith.com, and petcarerx.com are all great websites to find affordable medication for your pet.
 Saving on Boarding
If you frequently travel for work or pleasure, you probably already know how expensive boarding your dog can be. Instead of taking your dog to a pricey boarding facility, consider asking a trusted friend or neighbor to watch your pet while you are out of town. Create a simple list of instructions and a schedule for them so that they know how often to feed and walk your pet while you are away. If they're a dog owner as well, you may even be able to come up with a mutually beneficial dog-sitting tradeoff agreement. By being able to stay in the comfort of their own home as opposed to a boarding facility, your dog won't have to deal with the stress of a new environment, and you'll save hundreds of dollars in kenneling fees!