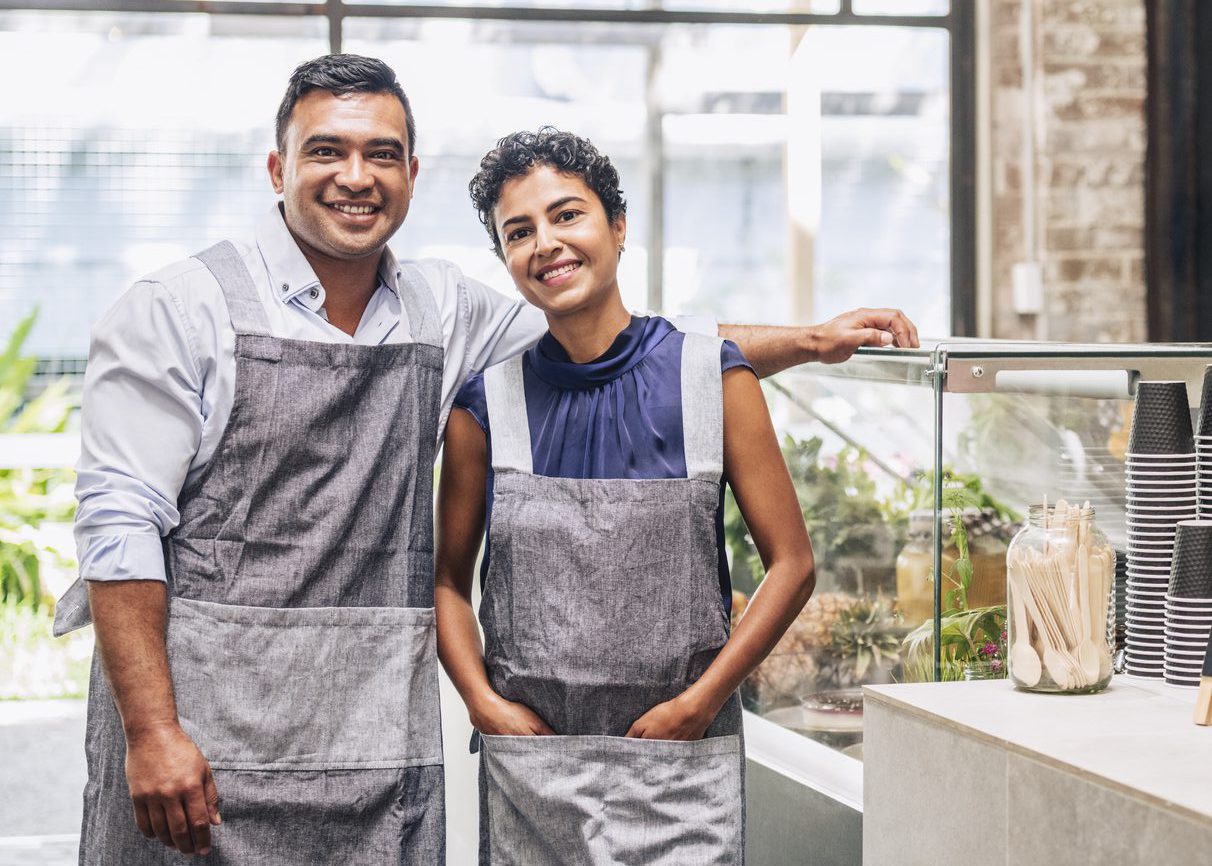 The dream of owning a business takes dedication to turn into reality. Not only does the entity need to capture its piece of the market share, but it also must sustain strategic growth in its business plan. In a survey of 2,700 Hispanic-owned businesses across the United States, many reported having challenges raising capital through funding or credit-building opportunities. Increased access to loans, or knowing which type of loans their businesses should take, would benefit these entrepreneurs tremendously. 
There are nearly 5 million Hispanic-owned businesses in the U.S., making their existence vital for the American workforce. Additionally, contributions to the economy reach over $800 billion annually. The more we can help these underfunded yet vastly present organizations, the more we can move towards a stronger sense of financial well-being for all within our country. 
Below are 5 programs that assist Hispanic business owners. We encourage everyone to share the information to show support for equal lending practices.
1. U.S. Hispanic Chamber of Commerce
The United States Hispanic Chamber of Commerce provides the framework for Hispanic business communities to improve customer engagement and expand industry opportunities. They are America's leading small business advocacy group, working with millions of members to support the procurement of federal multi-agency initiatives. 
2. 8(a) Business Development Program
The 8(a) Business Development Program helps qualifying entrepreneurs who are otherwise considered socially disadvantaged. Businesses in the program receive training to compete effectively against national corporations. 
3. National Hispanic Business Group
The National Hispanic Business Group (NHBG) was founded in 1985 to create better opportunities for Hispanic-owned businesses. The group establishes partnerships with public and private sector industry leaders. The NHBG also maintains a direct line of communication with its stakeholders, hosting several large-scale networking events each year. 
4. Minority Business Development Agency
The Minority Business Development Agency (MBDA) has been helping minority-owned businesses since 1969. The agency assists organizations with gaining capital, securing contracts, and opening new markets. 
5. Free classes provided by Achieva Credit Union
Achieva Credit Union has been a preferred lender with the Small Business Administration for many years. Our Certified Financial Counseling program is available to every member without additional costs. We also conduct virtual and in-person workshops that teach effective money management. 
Check out our next class, happening this month:
¡USTED ESTÁ INVITADO! 
EL SECRETO PARA ENTENDER EL PUNTAJE DE SU CRÉDITO
3105 Tamiami Trail Punta Gorda FL 33950
28 de Septiembre del 2023 • De 1 p.m. a 2 p.m. Achieva Credit Union tendrá un seminario GRATUITO en nuestra sucursal de Punta Gorda. Acompáñenos y disfrute de refrigerios, reciba información valiosa por parte de asesores financieros certificados y mucho más. Este seminario será en español.
Para confirmar su asistencia, llame nuestra sucursal de Punta Gorda al 941.505.4300. 
---
Need more business-related information? Continue following the Achieva Life Blog for additional finance and lifestyle articles.