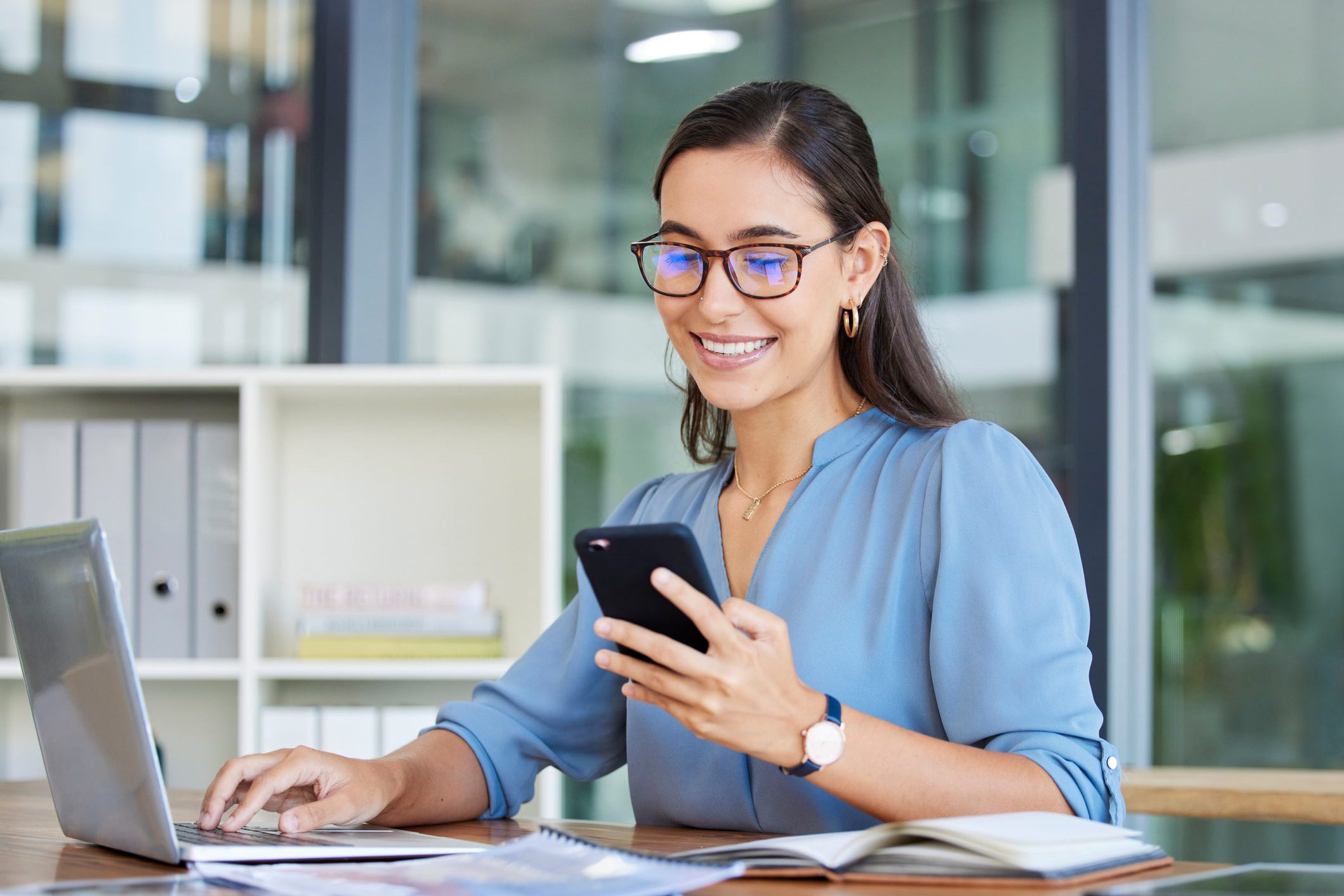 Achieva Credit Union's digital banking features add convenience to everyday account management. Once set up, you can enjoy secure access to your accounts anytime and anywhere.
But that's not all!
Digital banking has many benefits that add increased protection to member accounts. Not only can you check your balance within seconds, but you can also set up alerts to notify you about specific types of transactions. Below, we'll discuss reasons you should register for Achieva's Online and Mobile Banking. Continue reading to learn more.
Two-factor authentication prevents unauthorized access
After registering for online banking, you can enable two-factor authentication for each login. Any devices not classified as remembered under your user profile will need a verification code to proceed. 
There are many ways to complete two-factor authentication for an Achieva account. The code can be sent to your email, phone (as a voice call or text), or through an authentication app. Enabling this feature will prevent hackers from gaining access to your accounts and give you peace of mind. Remember, NEVER respond or click on a code verification notice that you did not prompt.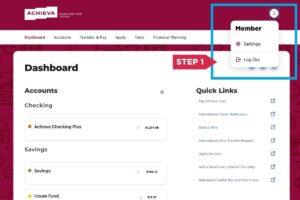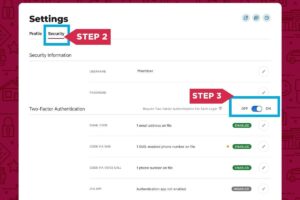 Enable two-factor authentication through Achieva Online Banking:
1. Select settings using the profile icon in the upper right-hand corner.
2. Select the Security tab.
3. Toggle the enable button to "on" from the two-factor authentication section. 
Digital banking allows you to apply for Quick Cash 24/7
That's right. Quick Cash loans are instant cash for members, and best of all, not based on credit score. Established by your relationship with the credit union and only available through Online or Mobile Banking, they are a great alternative when you need funds in a hurry. 
Learn more: How to access Quick Cash. 
Never miss a loan payment with reminder alerts
Your life is busy. There are lots of things to track. What if managing your loan payments became easier? Through digital banking, you can set up reminder alerts to tell you when your Achieva loans are due. Never miss a payment again!
Pro tip- Make sure to register using your current contact information so each feature notifies you properly.
Transfer funds while in your pajamas
You don't have to get out of bed to transfer funds from one account to another. Even if the recipient doesn't have an account with Achieva, you can easily send them money. When you register for digital banking, you unlock the ability to conduct transactions without visiting a branch.
We love our members. And, we're conveniently located along Florida's Gulf Coast if they ever need us. However, for those times when you just want to stay home, you can complete practically any banking transaction online or through the Achieva Mobile App.
Get exclusive access to our Snapshot feature
In the settings, members registered for digital banking can enable Snapshot. It allows you to view your balances without logging in. It's perfect for reviewing your funds quickly while on the go.   
Discover all the ways to bank with Achieva
Digital banking offers a range of benefits, including the ability to check your balance, view transaction history, transfer funds, and pay bills from the comfort of your home. In fact, thousands of members have already taken advantage of Online and Mobile Banking. Make sure you enjoy all of the quick and secure benefits as well! Discover all the ways to bank with Achieva today.
---
Need more technology-friendly information? Continue following the Achieva Life Blog for additional business and finance articles.
All loan applications are subject to review of eligibility and approval. The Annual Percentage Rate (APR) is accurate as of 9/16/22. The APR for the Achieva Quick Cash loan is a fixed rate for the duration of the loan. Interest rate will be 23.99%. For example, a Achieva Quick Cash loan for $1,001 with a 12-month term at 23.99% APR monthly payments will be $94.54. The minimum loan amount is $250, and the maximum loan amount is $2,000. Loans are available to members who meet certain eligibility requirements, who have been an active member in good standing for a minimum of 90 days. Application can only be made via available through online & mobile banking.