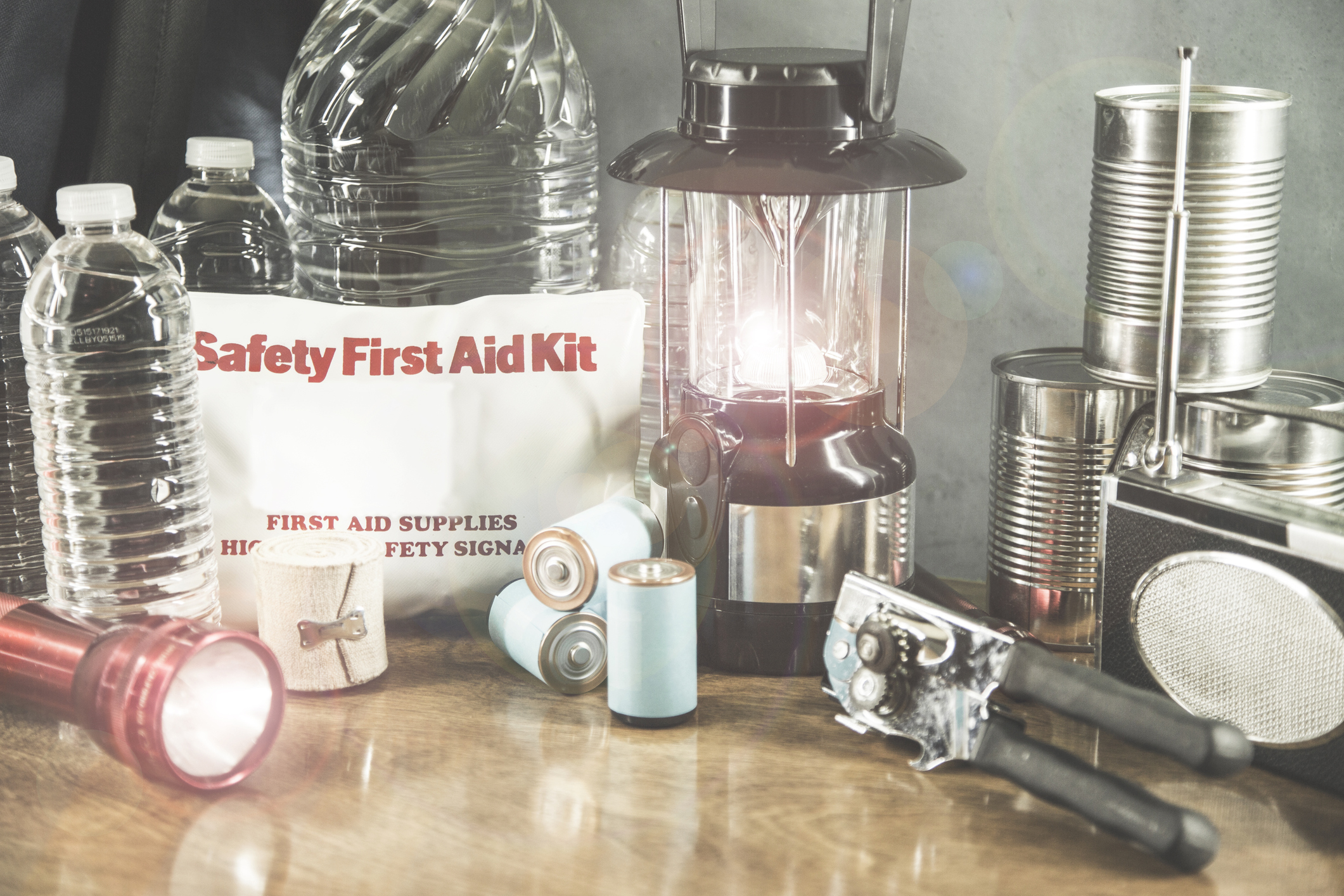 NOAA's Climate Prediction Center is forecasting a 75-percent chance that the 2018 Atlantic hurricane season will be near- or above-normal. Even if you haven't started preparing yet, it's not too late. Read more for the best expert advice on hurricane safety tips and home preparedness.
Know your evacuation zone
If a hurricane is predicted to go through your area, understanding your evacuation zone will help you know what action to take. Log onto your county's official website to view zone maps and available shelters. Some areas are evacuated before others if they are prone to flooding.
Additionally, you should go over possible evacuation routes. Highways experience traffic jams and other obstructions during an active evacuation. Hence, it's best to know a few detours and alternate paths. The director of the National Hurricane Center, Rick Knabb states, "Evacuation planning is number one on the list."
Sign Up for Weather Alerts
Sign up for emergency alerts that your community may offer. Stay in the loop of your area's news and emergency response information. View FEMA's free PDF for a full summary of outlets and apps. By doing so, you can receive notifications directly to your phone or email.
Update your contact list
Another way to prepare for hurricane season is to update your phone with important numbers. These include your insurance agency, local hospitals, your utility providers, and your local chapter of the American Red Cross. During an emergency, you may not have the ability to look up these numbers. Store them on your phone ahead of time for easy access.
Gather supplies
"If you wait until the hurricane is on your doorsteps, you are going to be waiting in long lines and they could even be out of the stuff you need," Knabb said. It is important to create a kit of supplies that you could take with you if you are forced to evacuate. Items should include things for first aid, food, water, and clothing. You can get a detailed hurricane supply list here.
Furthermore, in the event that you need to leave quickly, keep your car's gas tank full.
Hurricane Safety Tips for Around Your Home
Below is a summary of hurricane safety tips to prepare your home for this year's active season. Protect your home and family before, during, and after the storm.
Before –
Board up windows and sliding glass doors.
Secure all outdoor objects that could blow away.
Clear loose and clogged rain gutters and downspouts.
Have an NOAA weather radio handy (with plenty of batteries), so you can listen to storm advisories.
Install straps or additional clips to securely fasten your roof to the frame structure.
Take detailed photos inside and outside of your home. Email them to yourself or upload them to a cloud-based service.
Unplug all appliances such as your toaster and blender.
Keep flashlights with batteries easily accessible.
Understand where your home's electrical, gas, and water shut-offs are.
Listen to evacuation instructions from emergency services.
During (If not evacuating) –
Never place items on the stove during a power outage. If power is restored, these items could incinerate.
Keep in an interior room away from windows.
Turn off all utilities, including propane tanks.
Do not bathe until after the storm passes.
Remain indoors.
After –
Stay away from downed power lines. Report them to your local power company as soon as possible.
Wear a mask, gloves, and coveralls when cleaning up your property.
Do not go into flood waters.
Be mindful of brittle trees and fallen limbs.
Use phones for emergencies only.
Stay put until notified that it's safe to travel.
Use stored water and food.
Think Ahead
Now that you have read over these hurricane safety tips, don't forget to read other ways to protect your assets from a storm. As we prepare for an above average hurricane season, it's always best to think ahead.
Resources:
NOAA, Forecasters predict a near- or above-normal 2018 Atlantic hurricane season
AccuWeather, 6 ways to prepare now for hurricanes
The State of Florida, The Essential Guide to Hurricane Preparedness