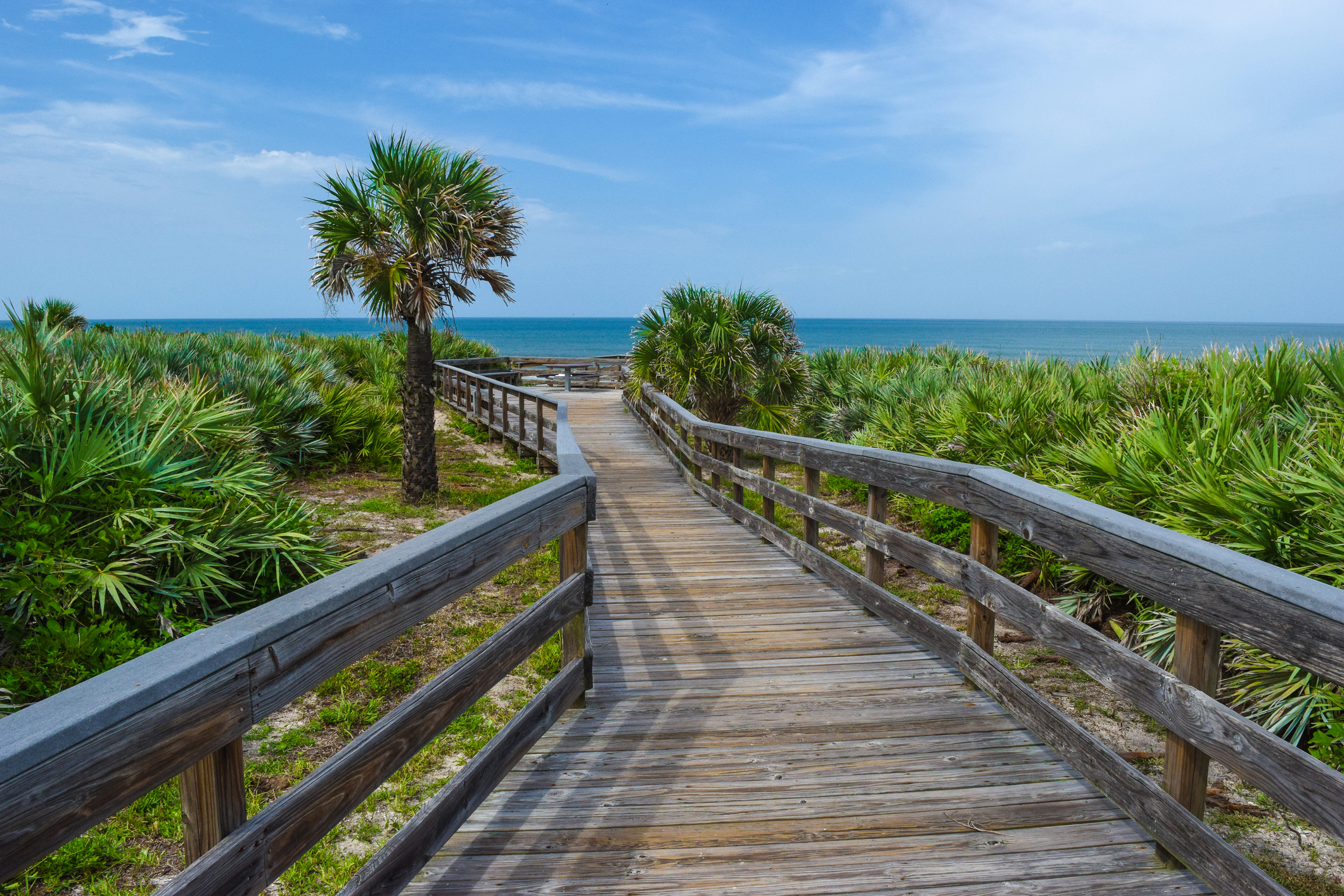 Founded in 1937, Achieva Credit Union has made its home right here in Florida. And with that, we've noticed that there are so many unannounced wonders located within our sunshine state. Stay with us, because we're taking you on a tour of our very own backyard. We'll show you the 5 best parks and natural attractions in Dunedin, Florida.
The Pinellas Trail
Created along an abandoned railroad corridor, the Pinellas Trail provides a unique, protected greenspace for walking, jogging, skating, and biking. The trail runs for several miles and it's great for those who want to explore the outdoors. It's a very busy and popular pathway, so you'll never be out of things to see. Additionally, the trail is part of the Coast to Coast Connector, a developing network that will span 250 miles across Florida.
Hammock Park
Next, on our list of the 5 best parks and natural attractions in Dunedin, Florida is Hammock Park. There are many types of birds, butterflies, and plants, all captivating and maintained by The Friends of the Hammock non-profit group. Thus, as you walk through the park, prepare to see over 20 species of butterflies and 100 species of birds. You can learn more about Hammock Park, or see a list of events, by clicking here.
Edgewater Park
Equally as impressive, Edgewater Park is a four-acre waterfront park located at the Dunedin Marina. There is a lot of shade and plenty of picnic tables. Edgewater Park is also the site of the City's Centennial Tree. It was planted by the Bay Bouquet Garden Club on June 1, 1999, to commemorate the City of Dunedin's 100th birthday. If you're looking to view an authentic piece of Dunedin history, this park is your place.
Caladesi Island State Park
Voted as America's #1 beach in 2008 by Dr. Beach, Steven Leatherman, Caladesi is a beach lover's paradise. With plenty of soft, white sand, it's easy to stay the entire day. When the weather is warm, Caladesi sees a lot of visitors. Beachgoers just love to swim or hike around the surrounding area. Hence, it's easy to recognize why Caladesi Island State Park made the list of top parks and natural attractions in Dunedin, Florida.
Josiah Cephus Weaver Park
This park has a 725-foot long pier that extends over the water. It's a great place to fish and view the Florida sunsets. Visitors to Josiah Cephus Weaver Park often comment about its waterfront features and peaceful feel. If you're looking for a relaxing stroll by the sound of the waves, this is the park to go.
With so many parks and natural attractions, we're happy to have our home office located in the heart of the city. Whether you enjoy the waves, the wildlife, or a brisk walk on a trail, Dunedin has a little something for everyone.
Resources:
Visit St. Pete Clearwater, Edgewater Park
Florida Start Parks, Welcome to Caladesi Island State Park