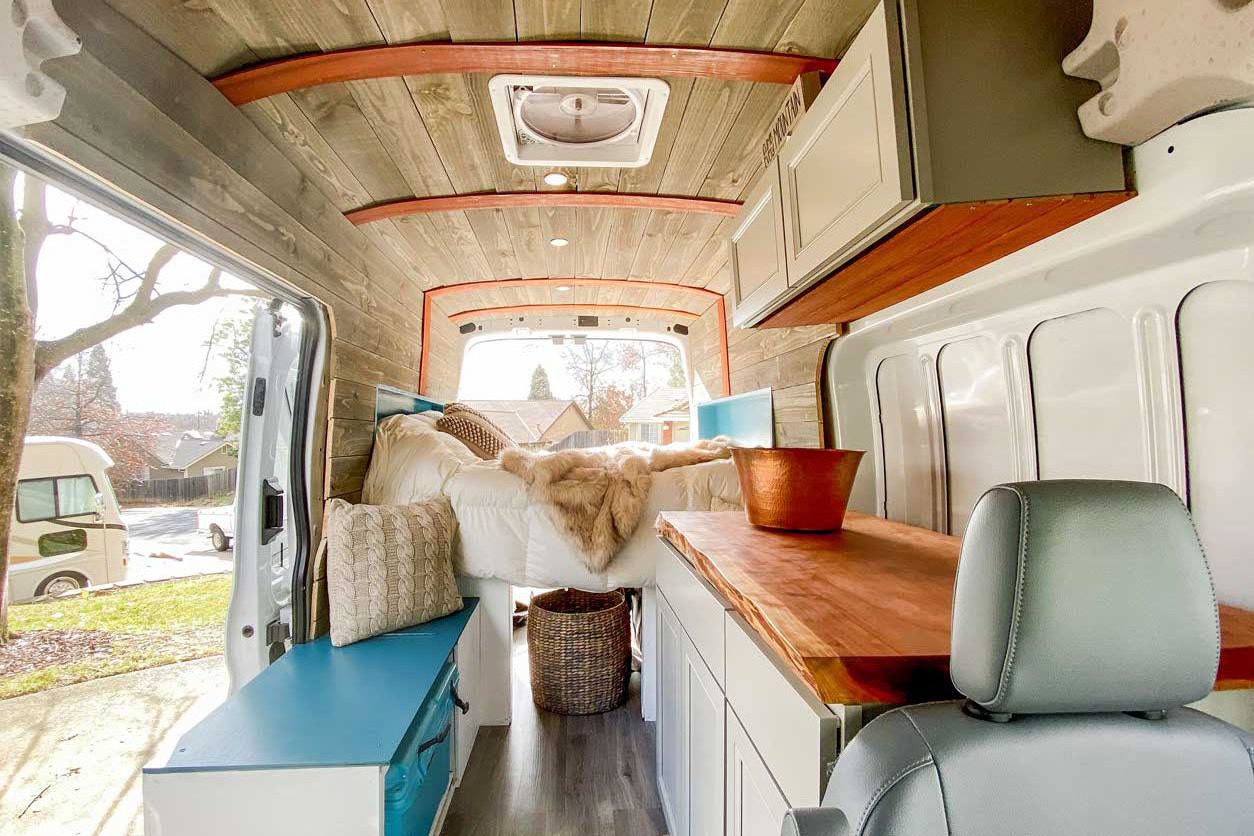 Purchasing a recreational vehicle is a big financial decision. While there is a lot of advice about choosing the right type, there are other aspects to consider. The proper changes to your RV can improve both livability and function. Additionally, any modifications you make will personalize the space. If you're in the market, or even if you already own, read about these eight valuable (yet cost-effective) RV upgrades.
Ways to improve a recreational vehicle's energy efficiency
Our first set of RV upgrades will focus on energy efficiency. Even though most motorhomes and travel trailers use less energy than a traditional house, it will still cost to heat and cool the unit. Below are simple steps you can take to lessen your RV's power usage.
1. Check the windows
Double-pane insulated windows are the best for keeping the correct temperature inside your RV. If you do not have that style of window already installed, check with your RV's manufacturer. Likewise, inspect the seals surrounding each window. If there are any cracks, it's time to reset them. 
2. Consider solar panels
Solar panels on recreational vehicles recharge the battery bank without connecting to a shore power source or generator. A solar charging system requires no gas and makes no sound. Best of all, one 100-watt solar panel can produce about 30 amp-hours per day. Read more about financing a energy-efficient home remodel.
3. Insulate water lines
Wrapping the water lines saves on an RV's electricity use by reducing water heating time. Furthermore, it keeps an RV's pipes from freezing. Insulation tape is inexpensive, and most home improvement stores sell it for about $5 per roll. There are several Youtube tutorials, but remember not to tape too close to the water heater.
4. Switch to LED
LED lights run cooler and display brighter. Additionally, having better lights on the inside of your RV will help control inside temperatures. Many people forget to consider the heat given off by traditional bulbs. It can make a big difference in the evening.
RV upgrades that focus on comfort
No camper modification list is complete without adding ways to increase comfort. This next set of tips will make your camper the coziest it can be.
5. Opt for a plusher mattress
There are several options for improving the comfort of your RV's mattress. You could place a specialized topper or switch entirely to memory foam. Be sure to research specific features such as weight since it will affect your RV's hauling total.
6. Ditch the carpet
Sure, fuzzy carpet feels good on bare feet, but what about if that carpet becomes caked with mud? When you're traveling on vacation, the last thing you want to do is clean. Allow a few years to go by, and now your RV's carpet is a disaster. To make your recreational vehicle more comfortable, make it cleaner and as well as more practical. 
7. Change the showerhead
RV showerheads conserve water; however, it comes at a cost. Often, the default showerheads provide extremely reduced water pressure, making your shower feel ineffective. Newer low-flow showerheads can accommodate water conservation while still maintaining pressure. 
8. Install an on-demand water heater
An on-demand water heater will keep your showers warmer for longer. Referred to as tankless water heaters, they connect between the freshwater supply and hot water system. It's a moderately priced RV upgrade, but seriously worth it. 
Great rates for every ride!
Achieva Credit Union offers RV rates as low as 4.75% APR*. Let us match you with the GOOD rate so you can enjoy your recreational vehicle at its best. Contact us regarding a new purchase or to refinance an existing loan on your RV. View full details here or call 727.431.7690.
---
*APR = Annual Percentage Rate and is based on loan term, credit and collateral qualifications. Rates are subject to change without notice. All loans are subject to approval. View here for full details.