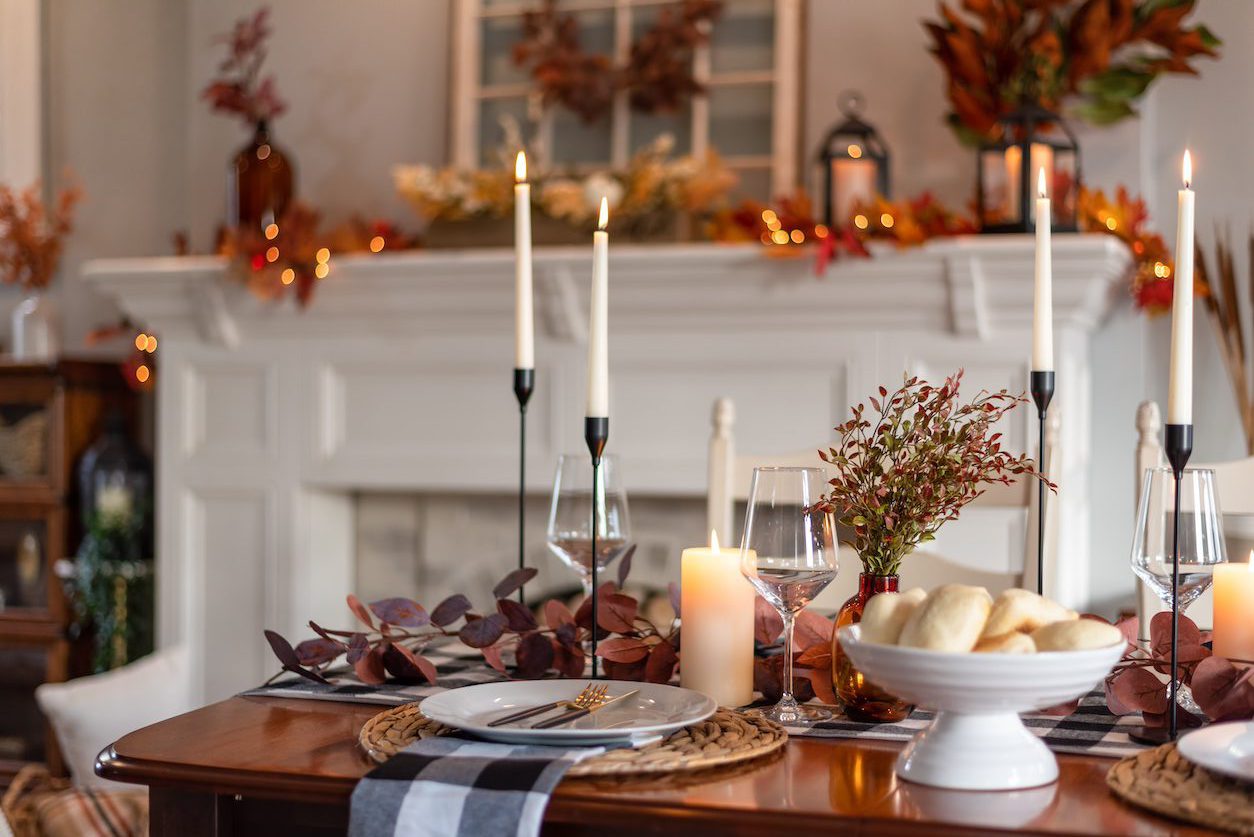 Many use Thanksgiving to host dinners and spend time with friends and family. While it is typically a celebratory event, it can hurt some budgets, especially if it's a larger-than-usual gathering.
Per the U.S. Department of Agriculture (USDA), more than 46 million turkeys are consumed on Thanksgiving Day. Additionally, families purchase around 250 million pounds of potatoes. While it all adds up, you can save money this Thanksgiving using our tips below. Continue reading to learn more.
Avoid premade foods from the bakery and deli
Everyone loves a good cheese tray. However, most are expensive. You can significantly cut costs, in-store or through grocery delivery, if you skip the deli and purchase the ingredients to make it yourself. The same goes for fruit, veggies, and other treats. Arrange a few extra minutes in your kitchen to slice and spread your own charcuterie boards. Cutting out the middleman will save you tons of money per pound.
Furthermore, baking cookies and cakes from scratch can keep each batch under $5. Use simple ingredients and avoid offering too many variations. For instance, stick to the traditional fall favorites like pumpkin or apple for pies. You'll have crowd-pleasing treats that won't break your budget. 
Save money this Thanksgiving by trying a potluck
Potlucks are a lot of fun! This holiday, get everyone involved by inviting them to make one dish. You and your family can share an editable group list to avoid duplicates and make the most of the occasion. 
We all felt the effects of shrinkflation. By considering a potluck-style dinner, you divide the costs of food with the other attendees. Give it a try for your next celebration.
Simplify the menu and decorations
Holiday memories are a collection of warm gatherings over many years. Not every year will be the same. Take comfort in knowing that the feelings of hospitality last way longer than the visions of the decor. 
It's not to say that we should slack or be ungenerous. It's only to focus on the true spirit of the Thanksgiving holiday: family and friends. So, if you need to close the budget to a lower amount, consider simplifying the menu or minimizing the table decorations. 
Related article: Thanksgiving Side Dishes That Are Cheap and Easy
Do inventory before you shop
When you know what's in your cabinet, you can adjust your recipes to use the most of what you have. For instance, if you're out of croutons but have plenty of bread, why not toast and season your own instead? Minor tweaks to your menu can go a long way, particularly to save money this Thanksgiving.
Speaking of shopping, you can turn your spare change from your grocery trips into more productive revenue with our Saving for GOOD program. Enroll your Achieva debit card today to watch your savings grow. When you make a purchase, Achieva will calculate the roundup amount of your purchase to the nearest dollar and automatically transfer that amount from your checking account to your designated savings account. It's a great way to save money both now and in the future.
Need more holiday-related content? Continue following the Achieva Life Blog for additional business and finance articles.