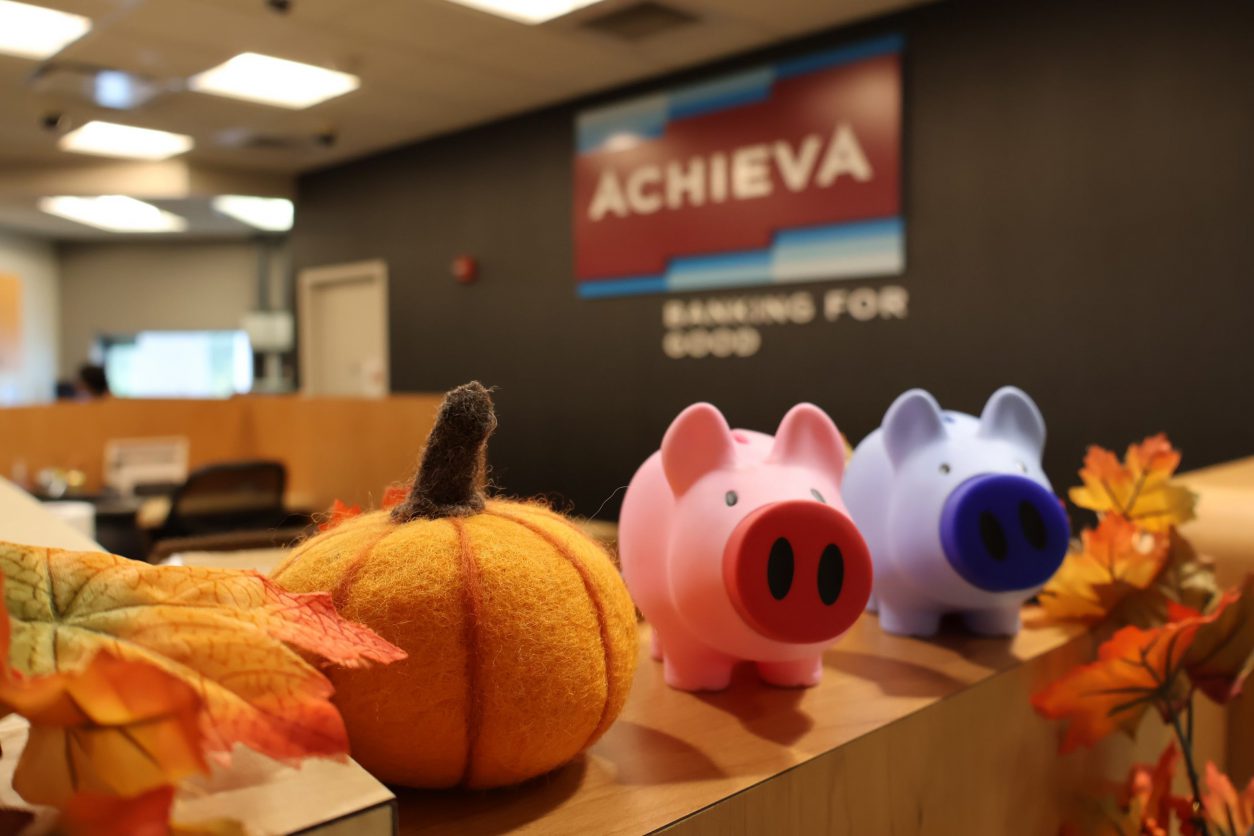 Halloween brings out the most frightening things to keep us up at night. It seems every day, we face something that will haunt us, especially regarding the economy. The end-of-year threats and worries that we didn't save enough money loom throughout all of October. It's the repetition of scary financial trends we dread hearing.
What if we told you about solutions for common money problems instead? What if we supplied you with a plan? The "scary" financial trends aren't so scary, especially if you start fixing them now.
Below are 4 scenarios and ways to resolve them. After reading this article, we hope you feel empowered and in tune with your finances.
56% of Americans can't afford a $1,000 emergency expense
When it comes to prioritizing, savings usually go on the back burner. Stretching a dollar or deciding which bills to pay first can be difficult. You can solve this problem by first reviewing your budget. Then, commit to saving a small amount each pay period, even if it means skipping a cafe coffee or an expensive dining experience. Additionally, support your plan by utilizing the following tools:
Saving for GOOD accounts – When you purchase with your debit card, Achieva will calculate the round-up amount of your purchase to the nearest dollar and automatically transfer that amount from your checking account to your designated savings account.
Consumer Premium Savings accounts¹– avoid financial storms with high-yield interest as your reward. The minimum opening balance is as low as $1, and these accounts can offer higher returns than a traditional savings account from a regular bank.
36% of workers expect less than $250,000 saved for retirement
Take control of your retirement future by becoming an Achieva Credit Union member. Everyone is welcome to apply for membership and receive free access to Retirement Simplified. Learn from over 500 easy-to-read lessons on key retirement topics like Social Security, Medicare, taxes in retirement, and more.
More than half of all Americans do not have an estate plan
Dying without a will, called dying intestate, means that your assets won't necessarily end up where you want them to. Additionally, the beneficiaries of real estate could end up paying capital gains tax in some cases. Get the guidance you need to create a trust or a will, all at a discount to Achieva members.
Not sure which plan is right for you? Take the quiz now.
In 2023, US credit card debt hit $1 trillion for the first time
Several people use credit cards, some even every day. While having a revolving balance may be a fact of life, there are ways to manage your payments by understanding your card's specific interest rate and fees.
Take control of your credit spending. Review our article explaining FICO scores and interesting credit card facts. You've heard the saying that knowledge is power. Equip your actions with information to support your long-term financial goals.
Need more financial content? Continue following the Achieva Life Blog for additional budgeting and lifestyle articles.
---
¹APY= Annual Percentage Yield and is variable and subject to change. The Consumer Premium Savings Account is available to existing members and those who qualify for new membership. Minimum opening deposit is $1.00. There is no minimum daily balance requirement, maximum balance cap or limitation of withdrawals per month. Program, rates, terms, and conditions are subject to change at any time without prior notice before or after account opening at our discretion. Withdrawals and fees could reduce earnings. Not available for business, IRA or HSA products. We reserve the right to limit the number of Consumer Premium Savings Account accounts that you may open at our discretion and without prior notice. Refer to the Consumer Schedule of Fees for all applicable fees. Federally insured by the NCUA.
All programs, terms, services and conditions are subject to change without notice.