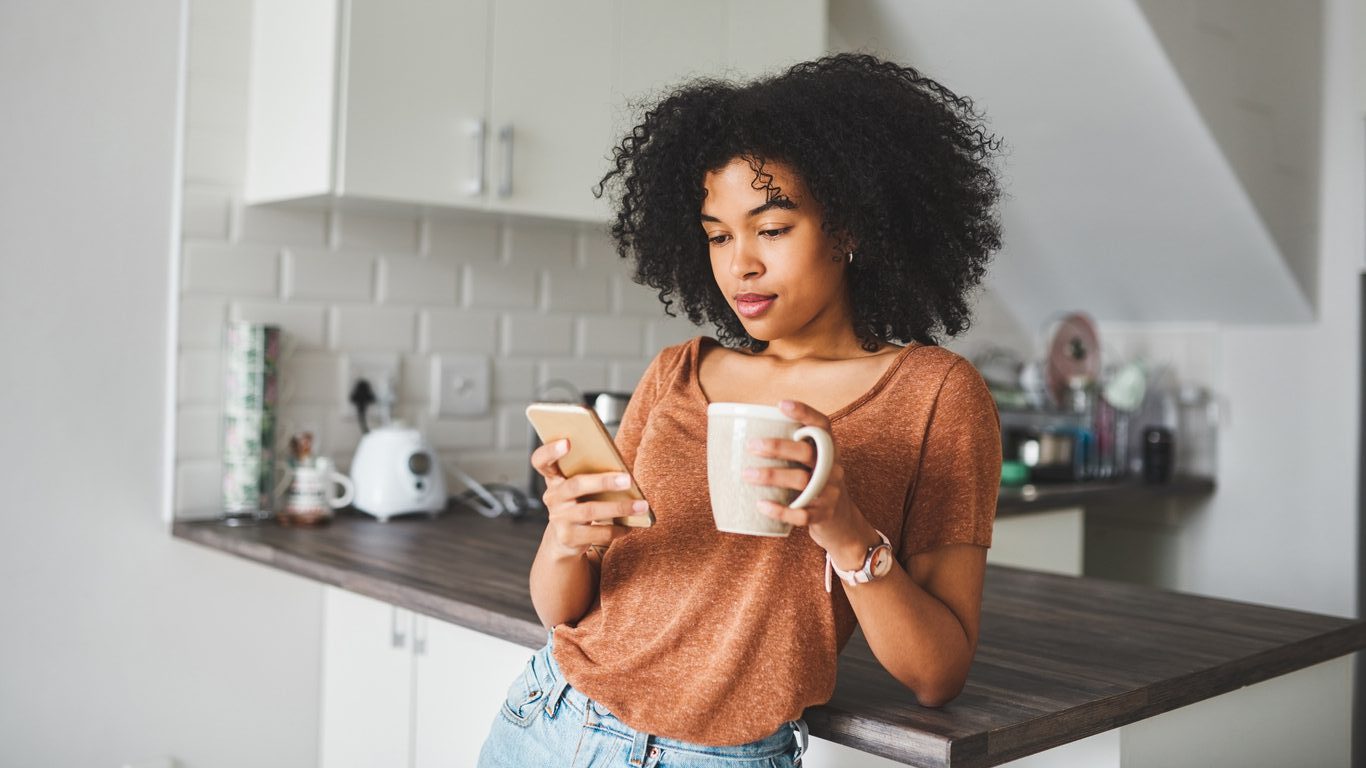 Smishing is a text messaging scam that attempts to steal user information. Approximately 1.1 billion spam texts are sent every minute, yet less than a third of message recipients recognize them as fraud. As you know, once a thief has your private data, they can use it to access your accounts, steal your money, and more. This article will explain how these scams work and how you can prevent becoming a victim of fraud. 
Smishing examples
As abundant as smishing scams are, surprisingly, they are not very unique. These text messages usually start as a request that requires you to log into your account. 
Below are a few examples: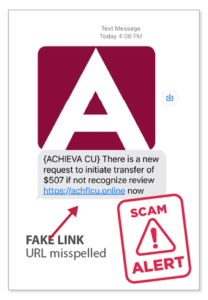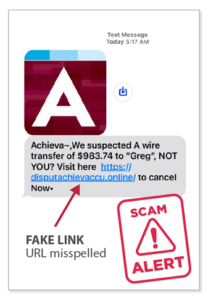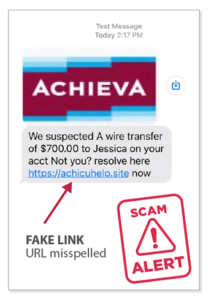 What to do if you receive a fraudulent text message
Please note that Achieva Credit Union will NEVER require you to log in from a text message link. Additionally, we DO NOT ask for your account username, password, or verification codes.
If you receive this type of text message, DO NOT respond and DO NOT click any links. This could allow malware to be installed on your phone that enables access to your online banking or credit card management apps.
Achieva members can report suspicious activity by using our quick entry form at https://www.achievacu.com/Home/SecurityAwareness. This page also has useful information regarding fraud prevention and account security.
Protect your accounts from text message scams
There are several ways to protect your accounts and save passwords. Methods include:
1. Do not click links from unknown sources
2. Set up multi-factor authentication whenever possible
3. Only use verified password managers to store your logins
4. Create long passwords that are not easy to guess
5. Never respond to smishing texts
When in doubt, call your financial institution using the number on the back of your credit or debit card.
Need more account security content? Continue following the Achieva Life Blog for additional technology and data privacy articles.