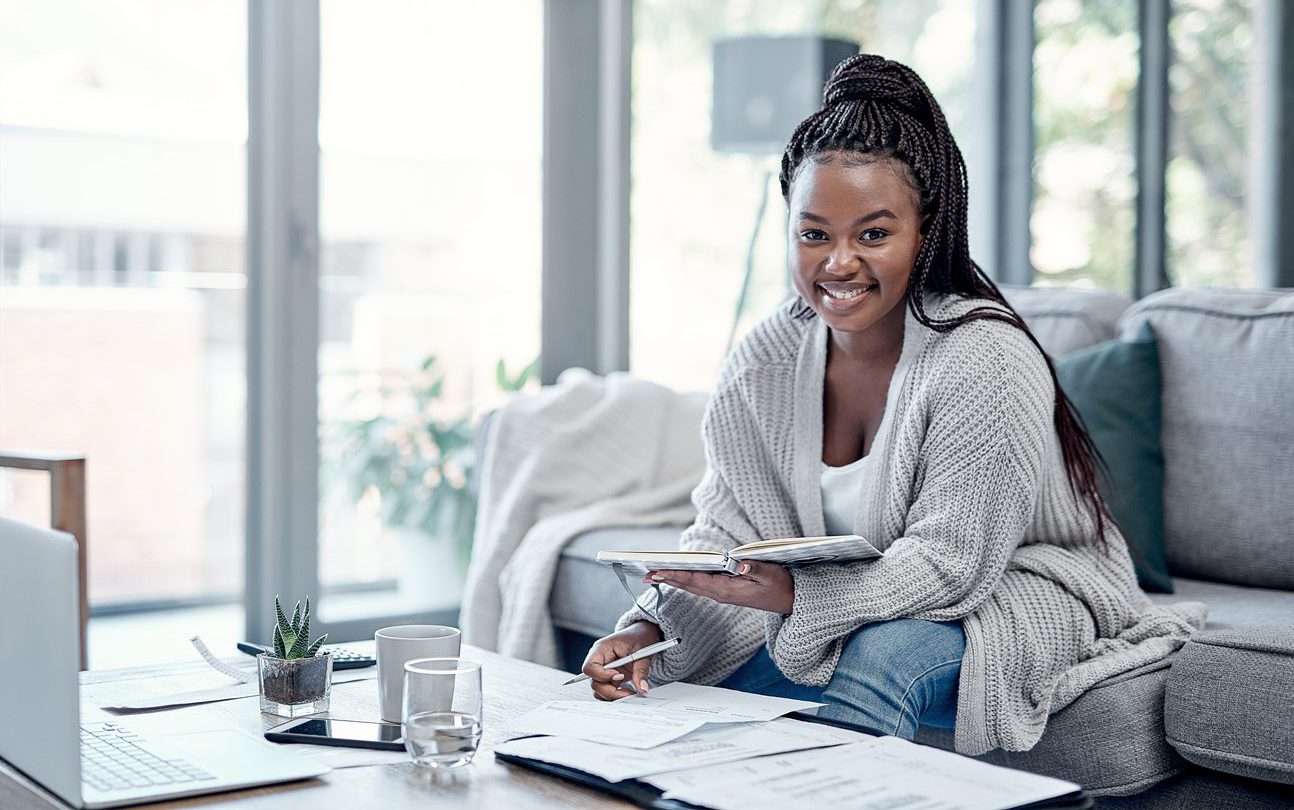 A deep dive into decluttering and organizing isn't always just for your home. This season, prepare to spring clean your finances to improve your overall financial well-being. Using the steps below, you can set your accounts for success. Once in place, you'll not only want to "spring clean" once a year but also more frequently as part of a healthy budget routine.
If your finances can use a little sprucing up, continue reading for our best tips. We'll teach you how to make managing your accounts easier, pay off debts quicker, and update your budget.
Step 1: Set account alerts using card management tools
The card management features of your credit or debit accounts can notify you about specific transaction types. You can also block certain transactions, such as online, foreign, or ATM.
It's simple to adjust the settings to fit your individual needs. These alerts help you to recognize any unwanted or unexpected activity. If you're an Achieva Credit Union member, you'll want to log into online or mobile banking to access these tools.
Step 2: Declutter your financial paperwork
There is no better way to spring clean your finances than to dispose of unwanted financial paperwork. Stop the clutter from its source by opting for eStatements instead of printouts. Besides conserving paper, enabling electronic statements lets you receive them faster. You don't have to wait for the postal service to deliver your financial information via mail, saving both time and the possibility of mail theft.
Step 3: Consolidate your revolving balances
It's time to stop making minimum payments to multiple lenders. If you want to declutter your finances, you must consolidate. Before making the jump to combine your credit card balances, do a little research. To pay your debts off faster, you'll want to select the promotion with the lowest annual percentage rate (APR).
The Achieva Cash Rewards Mastercard has 0% APR* on all balance transfers until June 2024. And get up to 1.5% cash back on all purchases! After that, your qualified APR of 11.50-23.50% will apply, so act now.
Step 4: Update your monthly budget
If you have extra funds this spring, consider updating your budget by shifting more into savings. If your emergency fund is already well stacked, it's time to think about investing. Check out this helpful article if you want the know different ways your money will accumulate with savings vs. investing.
Step 5: Review your credit history
The last tip we have to spring clean your finances is to check your credit history. Additionally, if you're ever concerned that someone compromised your identity, we suggest contacting the fraud department of one of the credit reporting agencies listed below.
• Equifax: 888.378.4329 | www.equifax.com
• Experian: 888.397.3742 | www.experian.com
• TransUnion: 800.680.7289 | www.transunion.com
Spring clean your finances starting now!
Establishing and maintaining healthy accounts involves regular review. With the tips from this article, you can easily organize your budget and support good monetary habits. Remember, every step counts towards your financial well-being. Spring clean your finances starting now, and you will certainly not regret it.
Need more finance-inspired content? Continue following the Achieva Life Blog for additional budgeting and lifestyle articles.
---
*APR = Annual Percentage Rate. The promotional balance transfer APR of 0.0% will be applied to balance transfers, which post to your account through your November 2023 billing cycle. The promotional APR of 0.0% will apply to transferred balances through the June 2024 billing cycle. Balance Transfer fee: 4% of each transfer amount, $20 minimum. The promotional rate does not apply to cash advances or purchases. Existing Achieva Credit Union balances are not eligible for transfer. Following the June 2024 billing cycle, your standard APR of 11.50% to 23.50% for balance transfers, purchases and cash advances will apply based on your creditworthiness. Achieva reserves the right to cancel, extend or otherwise modify promotional rates and terms at any time before a balance transfers posts. Offer open to existing and new Achieva Cash Rewards Mastercard cardholders only and subject to credit approval. Additional limitations, terms and conditions may apply.
Cash Rewards Mastercard Rates | Consumer Schedule of Fees | Mastercard Credit Card Agreement
©1994-2023 Mastercard. All rights reserved. Mastercard and the Mastercard Brand Mark are registered trademarks of Mastercard International Incorporated.
Product names and logos mentioned may be trademarks of their respective owners.