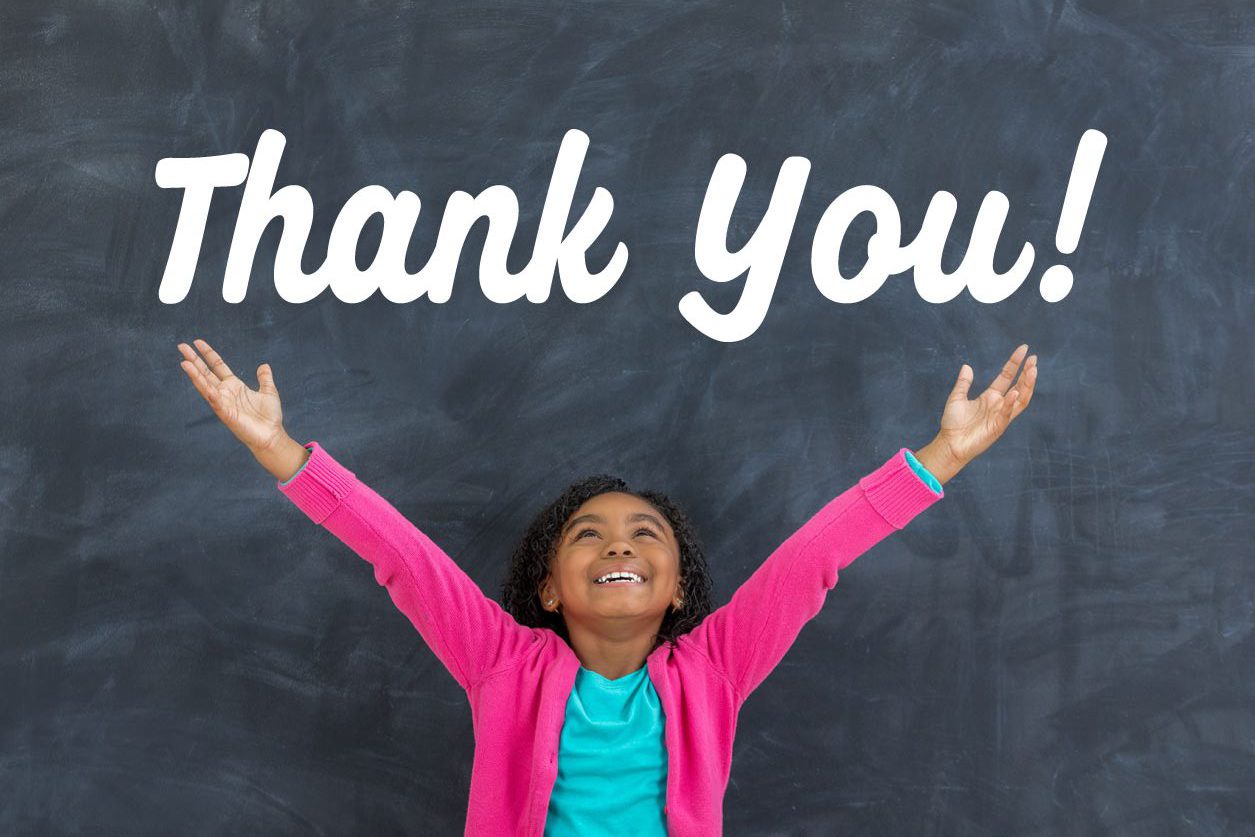 Teachers are crucial to our future generations. Their patience and ability to educate are a driving force. Not only do they spend countless hours preparing lessons, but they also take the time to make sure each student understands. It's time to #ThankATeacher. As this year's theme for Teacher Appreciation Day, we feel the sentiment rightly fits.  
The history of Teacher Appreciation Day
In 1953, Former First Lady Eleanor Roosevelt presented an idea to Congress. She made a case for teachers and wanted a day of recognition for their craft. Other advocates, such as The National Education Association, continued over the years to lobby with Congress to achieve an official declaration. In 1980, the act finally passed. Teacher Appreciation Day focuses on the contributions teachers make to help students succeed. The need for recognition has grown so prominent that we now celebrate Teacher Appreciation Week from May 6th -May 12th. 
Ways to #ThankATeacher
Saying something supportive to a teacher goes a long way. Phrases such as thank you, we recognize your hard work, and my child succeeds with your help are all a teacher needs to feel fulfilled. If you want to show a teacher thanks, there is an infinite list of possibilities. You could:
1- Volunteer to help in the classroom.
2- Give a teacher cool stationary or items to help with their day.
3- Nominate the teacher during school recognition periods.
4- Participate in class parties or field days.
5- Get your child involved as well. Have them write a thank you note.
Achieva Credit Union was founded by teachers
Did you know that Achieva Credit Union was created for teachers? In 1937 a group of educators formed a financial institution that specifically catered for their profession. With only $99.25, they established the Pinellas County Teachers Credit Union. This eventually developed into what we know today as Achieva. We honor teachers for paving the way. Moreover, we support their continued impact on our communities.
If you are in the community service position, we have an offer just for you. Our Community Partner Accounts are in tune with the needs of teachers, first responders, healthcare workers, and more. Additionally, you'll receive extra perks geared towards your profession. Call 727.431.7690 or view our Community Partner page for more details.
Happy Teacher Appreciation Day!