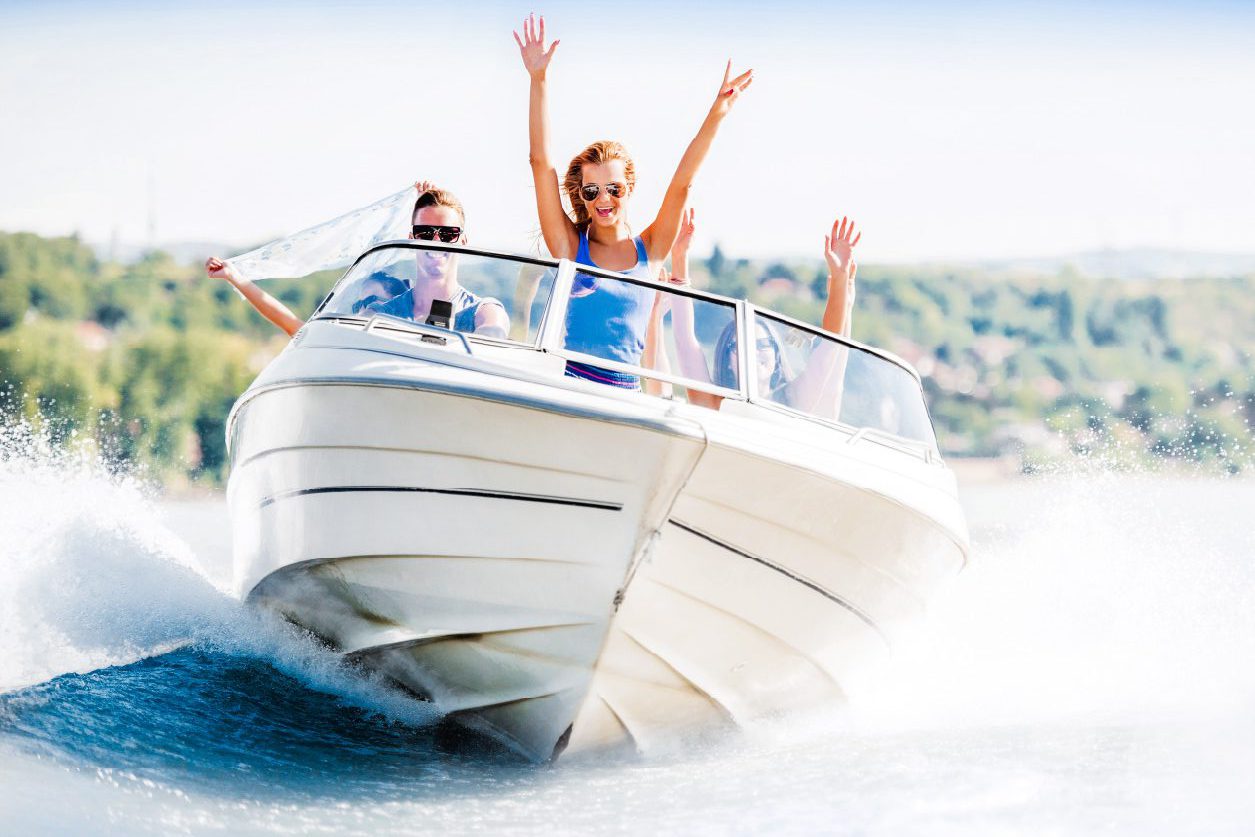 As temperatures heat up, many people plan to enjoy some time outdoors. What better way to celebrate the warmer weather than to take a refreshing dip into our beautiful oceans? With some important boating basics under your belt is easier than you think. Topped with great financing options, you'll be cruising around the water in no time.
Unsure what to look for in a new boat? Don't worry. This article covers it all. Continue reading below for the full details on boating basics. 
First-time boat owner checklist
Before becoming captain of your vessel, you'll need to know a few things. This Before You Buy guide describes the types of boats available and how to choose the right style. It's the perfect tutorial for new boat ownership.
Once you choose a style, you'll need to continue onto other essentials. As a new boat owner, you should:
– Obtain boat insurance
– Learn how to trailer your boat
– Practice launching your boat
– Choose proper storage
– Understand basic maintenance
– Stock required supplies for safety
There is a ton of boating basics, elaborating about each item on the checklist via reputable boating sites such as BetterBoat. Additionally, to get familiar, you can rent a boat similar to the one you want. Since you would never make a large purchase without understanding the item first, the same process should go with a boat.
Financing a boat for the first time
Boat prices vary depending on the vessel. Regardless, it's important to finance through a reliable source. Achieva Credit Union makes owning a boat affordable because of our competitive rates. We also offer flexible financing terms.
To finance a boat, you must apply for the necessary amount to cover the purchase. At that time, you'll evaluate the APR and term length. We have loans to fit every lifestyle, even if it's fully on the water. View our new or used boat financing options or call 727.431.7690 for additional info.
If you've financed a car, the process for a boat is almost the same. Most new owners also verify payment coverage for their trailers. Lastly, if you already have an existing boat loan, we offer refinancing as well.
Don't forget to stock boating safety essentials
Before going on your first boating trip, make sure your cellphones are charged. Also, obtain the contact information for a local sea towing company in advance. If there is an emergency, you'll be glad you prepared.
Here are the things you should always bring on your boat:
1) Paddle
2) Jump Starter
3) Dock Lines
4) Handheld horn
5) Extra life vests
6) First aid kit
7) Fire Extinguisher
8) VHF radio
9) Anchor
10) GPS / Fish Finder
11) Whistle
12) Flares
13) Cooler with food and water
14) Sunscreen
Enjoying your new boat
The water provides the perfect scene for both relaxation and adventure. Are you ready?
A boat is an investment that, under proper care, lasts for several years. By using the tips for new boat ownership above, you're sure to have tons of fun in the sun. As we conclude this article, we encourage you to enjoy the GOOD that comes along with it.