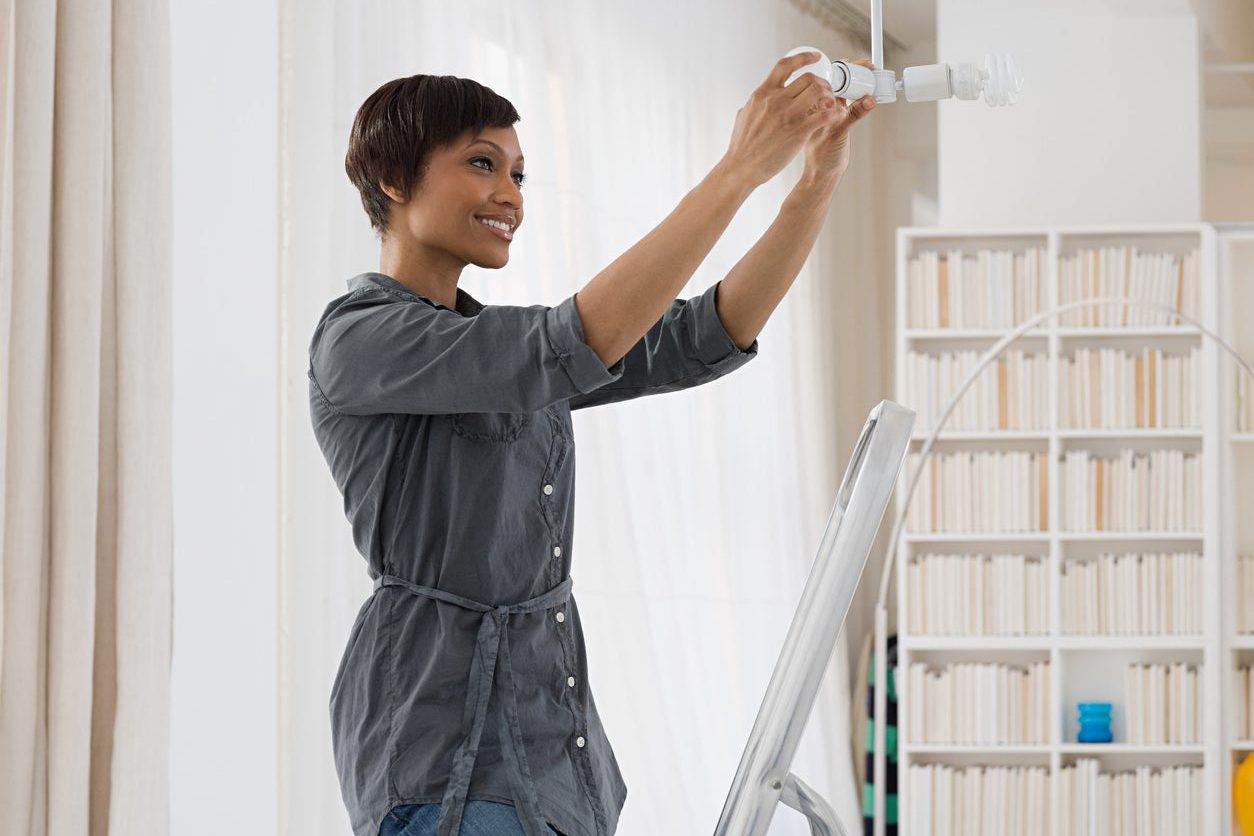 Back in November, we celebrated the official opening of our first-ever net-zero branch. Located in Trinity, the entire facility runs 100% on solar power. Not only is it a product of sustainability, but it also sets the path for other energy-efficient upgrades in the future.
As we invite you to check out the branch, continue reading for inspiration that you can use within your own home. When done correctly, these simple energy-efficient upgrades prove to be a good investment and are likely to increase your home's market value.
More about our Trinity location
The branch is located about four miles west of the Suncoast Parkway. The address is:
Achieva Credit Union, Trinity
12006 SR 54
Odessa, FL 33556
"We are looking for ways to streamline designs and increase overall efficiency to ensure we're best utilizing our members' investment. We're excited to see this 'net zero' concept come to life." -Achieva Chief Operations Officer Jennifer Galley.
Paying for home modifications
Financing a remodel to make your home more efficient is easier than you think. As you consider the below home modifications, remember to use a licensed contractor. 
1. Start with the lights
Do you have old-style incandescent bulbs at your home? It's time to switch them out. Lighting makes up about 10% of your home energy costs. If you upgrade to better lighting, you could save a lot of that energy.
LED is the way to go. There are so many on the market today. You'll want to consider the lumens instead of watts. Additionally, LEDs offer a broad range of white vs. yellow spectrums. 
2. Use a programable thermostat
If you leave the house each day, a programable thermostat can save roughly $150 each year. The perk of this upgrade is that it works when you need it most. You won't waste money cooling an empty house. Furthermore, you won't need to wait for your house to reach the right temperature once you get back home. 
Many programable thermostats work alongside smartphone apps. Ever want to change your home's temperature without getting out of bed? An energy-efficient model will allow it.
3. Install Solar-powered patio lights
Converting your outdoor space to eco-friendly solar power is extremely helpful. Since the lights are outdoors, they'll have plenty of opportunities to catch the sun's rays.
4. Put your security lights on solar, too
If you want to lower your impact on the power grid, utilize solar-powered outdoor motion lights. The majority of these lights need about 4 to 6 hours of sunlight a day to run for one full night. Once installed, there are three adjustable modes: dim light mode, sensor mode, and always-on mode. 
5. Increase your home's insulation
To determine if your home would benefit from more insulation, you need to assess how much you already have. A qualified home energy auditor will include an insulation check as part of a whole-house energy assessment. 
If you do need more insulation, consider adding the maximum that you can afford. The proper coverage will lower your heating and cooling costs, all in all, saving money throughout the year.  
6. Fix old windows and doors
According to the U.S. Department of Energy, Energy Star–qualified windows can save up to $465 a year on electricity costs. Moreover, updated windows and doors will shrink your home's carbon footprint. 
Energy-efficient upgrades for more branches
We look forward to sharing more articles regarding energy-efficient upgrades and branch remodels. As we review the development of our location in Trinity, we aim to set an example for wise investments. 
We all want to increase our sustainability. We also want to lower our impact on the environment. By showcasing practical and financially responsible means of progression, we can do GOOD things.