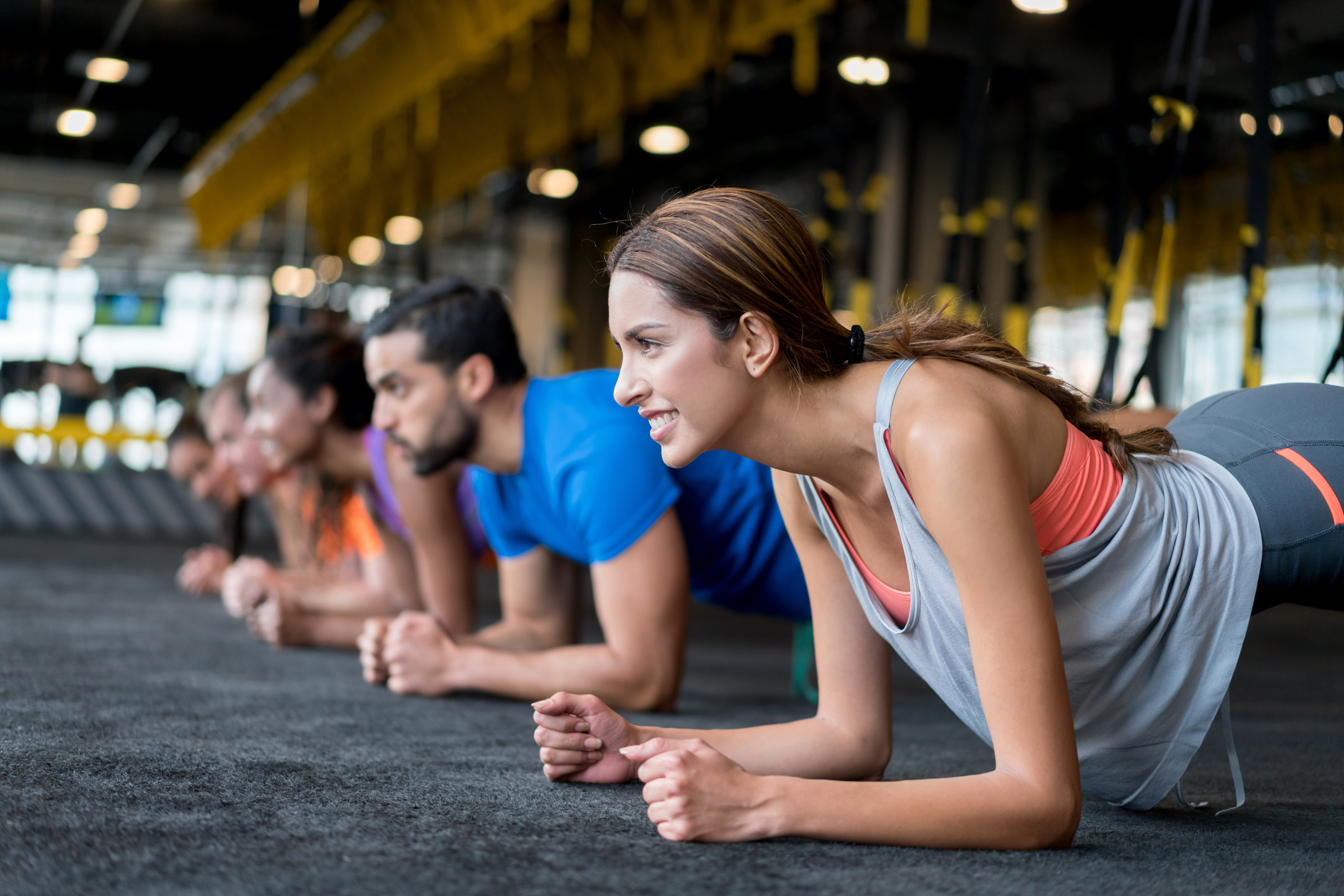 The start of the new year brings many resolutions for health and happiness. On this article, we'll not only show you how to save money at the gym but we'll even teach you how to exercise more consistently. Ready to do a few reps? Continue reading to learn more.
Save money on gym memberships
No one likes overpaying to workout at the gym. In fact, feeling good about your membership will help you exercise more consistently. So, let's start off by listing ways to save on gym costs. Suggestions include:
– Don't be afraid to ask for discounts.
– Go with friends to gain group rates.
– Take advantage of trial memberships.
– Search Groupon or discount sites. 
Tips to exercise more consistently
There are several ways to exercise more consistently. It takes roughly 21 days to start a habit. Using these tips to increase fitness along the way will keep you on track to a new healthier lifestyle.
1. Join a class that interests you
Doing something within your interests will help you exercise more consistently. Many gyms host a wide variety of activities such as Zumba, hot yoga, or even Tae Bo. Furthermore, participating in different classes will keep your workouts from going stale.
2. Have an accountability partner
Ideally, sharing your fitness goals with a friend can help you to stay the course. Partner with someone that has a similar New Year's resolution for increasing their fitness. Together you both can check in with each other and ensure progress is made.
3. Don't forget to eat right
Adding fresh fruits and vegetables to your diet will give you the fuel you need to exercise more consistently. Thus, as you go to the gym more often, don't forget to eat right. Click here for more information about eating organic on the cheap.
4. Set weekly goals
Nothing feels better than knowing you've reached your weekly fitness goals. Every Sunday, set a new achievement to unlock. This will keep you motivated to accomplish bigger and better things as time passes. Before you know it, you'll be a total fitness guru.
5. Participate in local events
Touching base with your community regarding events is the best way to stay connected. To exercise more consistently, follow the social media accounts of your local parks and recreations. You'll be inspired to participate, especially if the event is close to your home.
Running to the gym? Achieva Credit Union let's you manage your account from any device or carrier with our mobile banking service. You can count on secure everyday banking, with all of your accounts in one place. View Achievacu.com/WaysToBank to learn more.