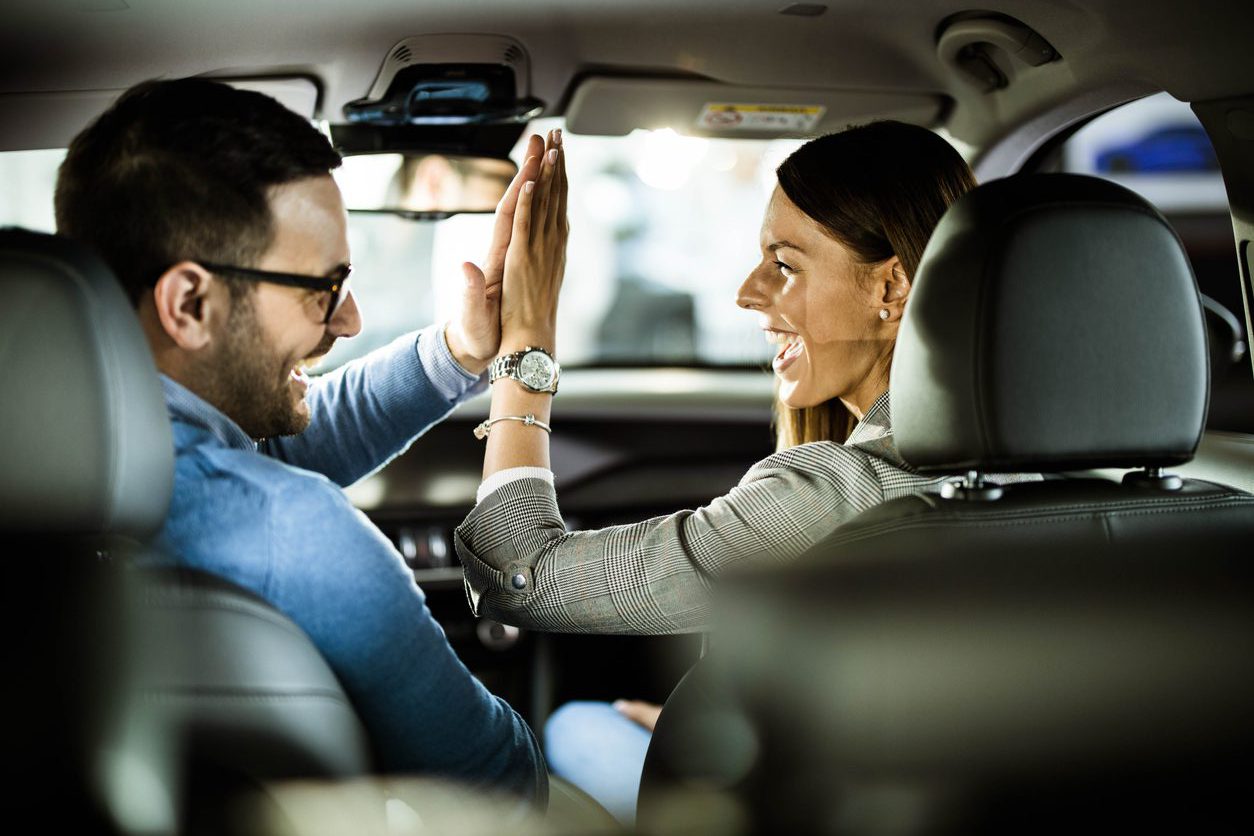 Imagine you're sitting in an office at the dealership, and the sales associate returns with bad news. They don't have the authority to complete the deal without approval from the finance manager. You know they are going to ask you to provide more money per month; or a larger down payment. If only there were a way to save time and negotiate car financing like a pro.
While most of us have been through the hassle of buying a new car at least once, not everyone understands the complete process. Even if you prefer to shop a used vehicle, negotiating at an auto dealership can feel like a pain. Below are four tips to get a leg up on agreements.
1. Know your budget
Nothing gives you more negotiating power than knowing your budget. Believe it or not, understanding the type of vehicle you can afford is half the battle. That's because dealers like to do business with responsible people. The more you state the boundaries of your budget, the closer you will be to closing the perfect deal. 
Expert tip: Rather than disclosing the monthly payment you can provide, identify the final cost of the car you require. You don't want to waste time hashing out the options of five, six, or seven years. You want a vehicle at a selected price, with a fixed loan, and that's it.
2. Narrow down your selection
Before visiting the dealership, narrow down your car selection. It's good to have an idea of the type of vehicle you wish to purchase. While you'll always need to test drive your final choice, you should go into the process with a tentative decision in mind.  
Points to consider include body style, color, and towing capacity. Additionally, consumers should research a model's safety features and accessories before going to the lot. Declaring that you already have a vehicle in mind will keep the deal from taking longer than it needs. The salesperson will avoid showing models that don't fit the description you assert. 
3. Get preapproved for an automobile loan
Achieva Credit Union will help you finance your dream car. With features such as Guaranteed Asset Protection (GAP) and Mechanical Breakdown Protection (MBP), we offer three easy ways to apply. 
1: Call – 727.431.7690
2: Click – Achievacu.com 
3: Come in – Use our branch locator to apply in person.
With a preapproved auto loan, there's no need to negotiate car financing. You'll lock into a low rate and bypass extra time with the auto finance manager. 
Expert tip: Be prepared to provide your proof of income, proof of residence, and identification. 
4. Set your timer
It's no secret, the longer you spend in a dealership, the more apt you are to buy. Fatigue sets in, and after a few hours, you're practically willing to sign anything. (If it allows you to leave!) To stay on track, set your timer. Alert the salesperson that you only have one hour and stand firm to the timeline. 
5. Don't rush to sign
Some dealerships may claim that their offers are only for a limited time. Understandably, seasonal sales come and go, but don't rush to sign. There will always be a new deal, a new sale, or other vehicle year-end events. There's nothing that says you have to sign during your first visit to the facility. 
6. Consider vehicle delivery
If you live close to a dealership, you should consider their vehicle delivery options. The dealer representative that drops off your new car has the power to tell you about its perks, as well as adjust your deal. Although parameters will be in place, there will be some leeway to negotiate car financing. Best yet, the transactions are done in the comfort of your home and without a second person to mitigate.